Piece vs Weight Concept Baggage Allowance
Piece vs Weight Concept Baggage Allowance
How many people know that there are more than one type of baggage allowance? Actually there are two types: piece and weight concept. Understanding the difference between the two types may help you from the possible hassle of unpacking and repacking your bags at the airport in the future.
Read further to understand what is the difference between piece vs weight concept baggage allowance.
---
How is my baggage allowance determined?
A passenger's baggage allowance is determined by the following factors:
choice of itinerary (operating airline carrier(s)- which airline(s) are your flying with, cabin class, ticket type (fare class), and departure city and arrival destination)
membership and status to a frequent flyer programme
payment using a credit card partnered with an airline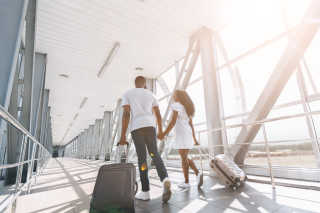 What is piece concept?
Under the piece concept, the traveller's baggage allowance is determined by how many pieces (= quantity) they are allowed to bring for both hand-carry or for checked baggage. The number of pieces are then followed by a certain amount of weight. For example, when a traveller see their baggage allowance for '2 pieces with maximum weight of 23 kg (50 lb) per bag', this means that as long as they don't have an extra piece of luggage (a third or 'extra luggage') or the baggage is 'overweight', they are within their allowance.
Unless mentioned differently, most airlines with long-haul flight routes to/from the Americas (and/or Africa)* will follow the 'piece concept'.
*Not all airlines will routes to/from Africa will be based on the 'piece concept'.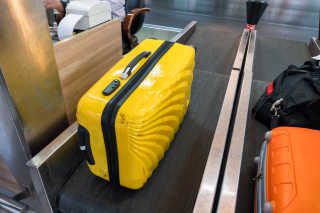 What is weight concept?
Under the weight concept, the traveller's baggage allowance is determined by the total weight of the baggage, regardless of the number of bags they bring.
If a specific amount of 'how many piece(s)' per passenger was not mentioned on your ticket, most likely your carrier is under a 'weight concept'. For example, you see a weight restriction of '20 kg' for your baggage allowance.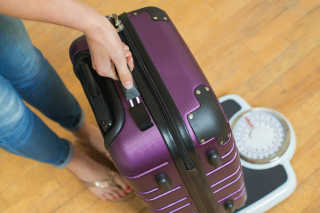 When booking for your flight(s), be alert on the baggage allowance. Also some major airlines have baggage calculators available on their baggage information page for travellers. This will help you figure out what your baggage allowance would be between an origin and destination. Whether you have a nonstop flight or not, or whether your itinerary involves just one airline or multiple, may also be a few factors where you should pay extra attention to as baggage handling policies may differ.
If you want to read more on baggage travel tips, check the other blog suggestions then check our great flights offers. Find ideas for your next travel destination and book your ticket on CheapTickets.sg!
---
Want to read more travel tips on baggage?