Tips On Planning A Family Gap Year
A family gap year is a great way for you and your children to take time out from work and school to invest in some new experiences. If you and your partner have the option to take a step back from work commitments, it can be a great opportunity to introduce your children to a new way of living. We've got some essential guidance on how to start planning your gap year with the family.
---
How to plan a gap year with the family
One thing that is crucial when enjoying a gap year with the family is to plan your adventure. When travelling solo, you can be more flexible when it comes to booking travel arrangements and picking destinations, but when you have a partner and little ones travelling alongside you, a prearranged route is essential. Firstly, you will want to put together a list of must-see sights and destinations. When assembling your gap year bucket list, you should definitely invite your children into the conversation so they can put forward a few suggestions of their own. Packing light is also essential when planning a gap year. This can be hard when you are travelling with growing children, but you really should aim to travel with as little luggage as possible. A few outfits for each member of the family should be more than enough, with all of your assembled gear able to fit in bags you can carry with you at any given time. You can always purchase additional items as and when the need arises. When travelling abroad, you will also need to make sure you are sufficiently covered with comprehensive travel insurance. Investing in good insurance will bring you peace of mind when you are a long way from home.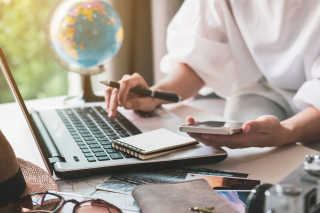 Dream destinations for a family sabbatical
Though there may be some places to avoid when taking a family sabbatical, you still have an incredible amount of choice when it comes to selecting dream destinations. Planning a family gap year in Europe? Make sure you add a few historic capitals to your itinerary and soak up some local culture. Short stays in cities can be a richly rewarding experience, with countless landmarks to visit and expansive museums to explore. Of course, you should make time to explore more exotic surroundings during your gap year with the family. You should probably avoid off the beaten track adventures if travelling with particularly young children. Days-long treks and excursions with little or no access to proper accommodation and everyday amenities are not a good match for little ones.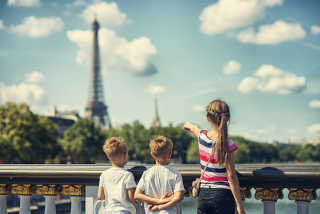 How much will a gap year cost?
Taking time out for a gap year with the family can be a costly venture. Not only will you need to budget for the costs of flights and other travel arrangements, you will need to ensure you have accommodation budgeted for. If you can be flexible with flights and other travel requirements, you can minimise the costs significantly. It also pays to be more flexible when it comes to accommodation. Frequent hotel stays will become expensive, while budget-friendly hostels may not be suitable for youngsters and family living. A long-term holiday might be the best solution. Such accommodation is not only cheaper than other options, but gives you a degree of privacy. It also provides you with more amenities, allowing you to prepare your own food and save on having to eat out on a regular basis. Other living costs worth planning for include new clothing, especially if you intend to take growing children on your travels. When drafting a budget, always leave some margin for error to compensate for all those unexpected costs.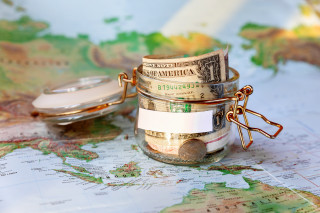 Are your family members old enough for a gap year adventure?
A gap year abroad can be a rewarding experience for all ages, but you will need to consider the impact of packing up and jetting off with the whole family. Travelling with little ones can complicate a gap year adventure. Travelling with toddlers is impractical at the best of times, but it can be even more of a chore when based away from your home country. Make sure younger children will not be missing out on things like vaccinations and other essential medical support. You also need to consider the impact of a gap year on the education of your children. While you can still undertake homeschooling remotely, you may find it hard to stick to a consistent schedule or access reliable internet connections and educational resources.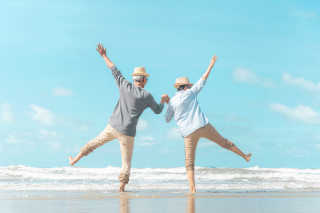 Unique ways to enjoy a gap year with the family
You can be flexible in your approach to a gap year with the family. Once you have decided how long you will be away from home, you can start thinking about how you will spend your time. Can you only afford to be away from your home country for a few months? Think about keeping your travels limited to one country or a shorter cross-continental adventure. A European excursion is an ideal choice for those looking to pack in plenty into a tighter schedule. Those eager to broaden their horizons can think about uprooting and heading to Asia or South America with the family, although life off the beaten path is not for everyone. Can you sail? A gap year spent on the water is an exciting alternative to a conventional excursion. If you need more financial security during your family sabbatical, think about remote working opportunities or picking up some casual work if you will be staying put in one place for a considerable amount of time.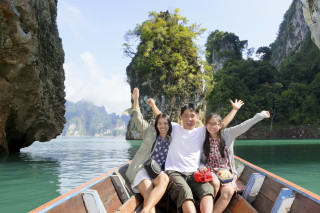 If taking 12 months out for a gap year is not feasible, you can still pack plenty of experiences into a shorter excursion. If you can be more flexible with time, you can also enjoy a much longer adventure, with the freedom to explore even more destinations. Start planning your family sabbatical today and find flights with CheapTickets.
---
Want to read more travel tips?