Popular Netflix Series Destinations
Discover travel destinations from popular Netflix series
The COVID-19 pandemic have perhaps gotten most of us cancelling our travel plans. Most of us would find watching your favourite TV series, movies, documentaries, be it on cable TV or Netflix, as ways to kill boredom during self-isolation.
Here are 8 popular series on Netflix to get you inspired for your next big adventure the second we can travel again!
Crash Landing On You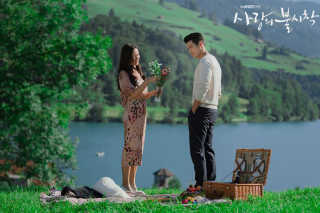 Image by tvN Drama/Facebook
Can't get over the last episode of Crash Landing On You? Perhaps one way to stop post-series withdrawals is to start planning a trip to Crash Landing On You filming locations!
For those who have yet watched this series, Crash Landing On You is about a South Korean heiress caught in a paragliding mishap and crash-landed into the life of a North Korean army officer, who decides he will keep her hidden and escape. Besides South-Korea, this series also takes viewers through Switzerland and Mongolia.
Hallasan National Park, Jeju Island
The iconic scene of where Yoon Se-ri crash landed into Ri Jeong Hyeok's life in the North-Korea Demilitarized zone because of the paragliding mishap was actually set in Hallasan National Park in Jeju Island, South-Korea. This location is well known among travellers, tours and hikes are offered for travellers to enjoy.
Commodore Hotel, Busan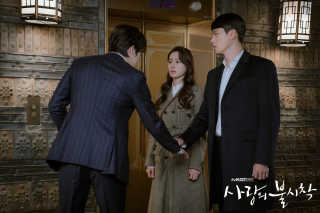 Image by tvN Drama/Facebook
If you have watched Crash Landing On You, the fictional Pyongyang hotel was actually filmed in the Commodore Hotel. If you are planning to visit Busan, book your stay at Commodore Hotel!
Kingdom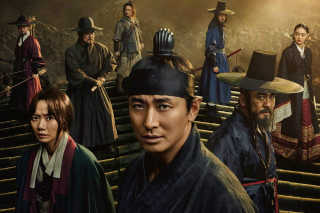 Image by Netflix
Another K-Drama series that is trending on Netflix's radar is Kingdom - this series revolves around a zombie apocalypse in a kingdom during the Joseon dynasty and the journey of crown prince Yi-Chang (Ju Ji-hoon) as he investigates the mysterious plague.
Fun Fact: Did you know that Kingdom is Netflix's first orginal Korean Series?
Gyeonghuigung Palace
In Kingdom, the Gyeonghuigung Palace in South-Korea serves as the King's residence.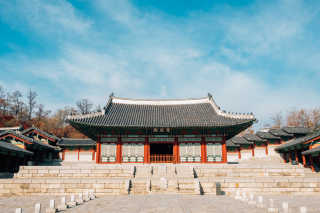 You
At this point, you've mostly likely watched, heard from your friends or read on the internet about You - a thriller series about a dangerously charming, intensely obsessive young man, Joe Goldberg, taking extreme measures to insert himself into the lives of those he is transfixed by. Joe is played by Penn Badgley who also plays Dan on Gossip Girl!
Fun Fact: The word "you" is said over 3,800 times throughout seasons one and two of the show.
Logos Bookstore
Mooney's book store in the show was actually Logos Bookstore, a little shop in the Yorkville neighborhood of Manhattan, New York City. The exterior and front interior of the bookstore were used for filming.
Narcos
Narcos is one of the most-watched Netflix Original series. This Netflix series is about the infamous drug kingpin, Pablo Escobar and his Medellin cartel as the DEA try to hunt him down. This series takes viewers through Colombia, Peru, Bogota and Mexico.
Fun Fact: Flights ticket to Colombia have increased by 22% since the series launched.
The Barrio Pablo Escobar - or the region where Escobar was mainly active: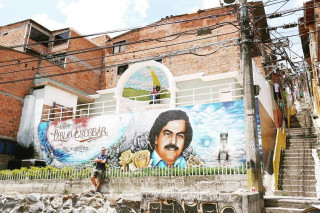 Stranger Things
This Netflix Original series takes place in the fictional town of Hawkins, Indiana. Most of the scenes, however, were actually filmed in and around Atlanta.
Hawkins National Laboratory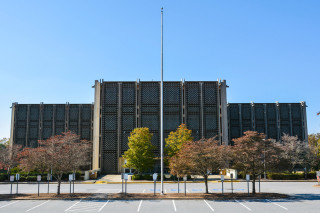 Emory University's Briarcliff campus is located in Atlanta. If you have watched Stranger Things, you would know that this location was the location of Hawkins National Laboratory. All of the building's exterior shots were filmed on this location.
The Punisher
If you are a fan of Marvel, you would love this series. The Punisher, also known as Frank Castle, is out to punish the criminals responsible for his family's murder. The Punisher was shot in New York City giving us plenty to glimpse all through the city that never sleeps.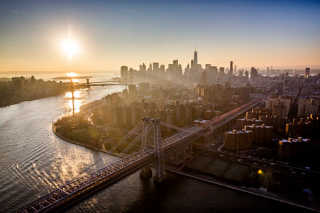 The Williamsburg Bridge makes an appearance on the screen, when Frank Castle crosses the bridge on his way to a former military support group. Find out more of The Punisher film locations in New York City here
The Crown
This British Netflix series follows the political rivalries and romance of Queen Elizabeth II's reign and the events that shaped the second half of the 20th Century. Beside various locations filmed in London such as Ely Cathedral and Lancaster House, some were also filmed in Cape Town.
Ely Cathedral was the replacement for Westminster Abbey. It's the backdrop to the Queen's wedding and when she was crowned.
Ozark
This drama Netflix series centered around a family who moves to the area around the Ozark Mountain range after becoming entangled in the operation of a drug cartel.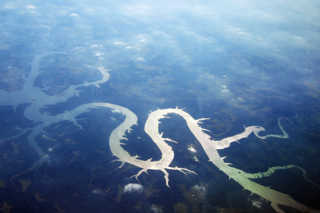 Fun Fact: The Lake of the Ozarks in Missouri is nicknamed the "The Magic Dragon" due to its shape.