Quiet Destinations to Travel in Europe
6 Peaceful Destinations to Visit in Europe During the Summer
Well-known vacation destinations in Europe, such as Rome, Lisbon or Mallorca, attract many tourists every year, but there are also plenty of nice peaceful and quiet vacation destinations to be found. We have picked six of these peaceful and quiet places to visit in Europe during the summer for you!
Where can I go on a relaxing and quiet holiday in Europe?
---
Bella Italia! The fine Italian island of Sardinia is a perfect quiet holiday destination. This island of about 1.64 million inhabitants is large, but has many hidden coves, cute villages and beautiful nature where you can easily find peace.
Tip: Visit the authentic village of Castelsardo, where all the houses are built on a hill around the cove, so every house in this village look out over the beautiful blue sea. Want to visit Sardinia and still want to find the crowds? Then discover the capital, Cagliari, where you will encounter many Italian and Spanish influences.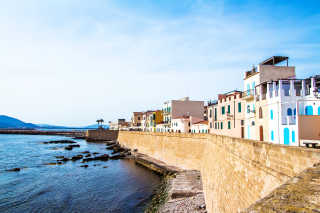 ---
2. Karpathos, Greece
Ah, Karpathos, what a peaceful Greek dream destination it is. The smaller brother of Rhodes and home to about 6,511 inhabitants, Karpathos has everything you expect from a Greek island. Thus, on Karpathos you can find picturesque villages, narrow cozy streets and beaches with clear blue waters. Also be sure to visit one of the cozy restaurants in capital, Karpathos Town, and enjoy a delicious Greek dinner while watching the sun disappear into the sea.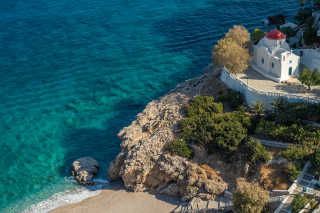 ---
3. Menorca, Spain
Menorca is a Spanish island located next to the popular Ibiza and Mallorca. Menorca is generally a little unknown than these islands. In our view, Menorca is quieter, but still has a lot of beauty to offer. In addition, Menorca is one and a half times the size of Ibiza, so there is much more to discover!
On this island, enjoy the wind blowing through the Spanish palms, eat delicious tapas in one of the authentic Spanish restaurants and discover the old architecture found on the island. Do you like more adventure? Then discover the nature on Menorca. Indeed, Menorca is 40% (!) forested, allowing you to take beautiful hikes and explore the traditional pines and sea pines on the island.
*Interesting in exploring more islands within Europe? We have listed a few of our best recommendations of beautiful islands in Europe for you!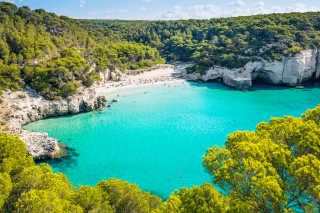 ---
4. Calabria, Italy
Calabria is the southern region at the tip of the boot of fine Italy. Calabria is generally a quieter region than Tuscany or Veneto, so you can easily avoid the large tourist crowd here. The region is known for its truly fantastic clear sea water and beautiful beaches. Therefore make sure book a stay by the sea if you are planning to travel to Calabria for a holiday! The town of Scilla and the Sila National Park are also highly recommended if you are in this region for a holiday.
Tip: Try the Italian cuisine in one of the many restaurants you will come across in the picturesque villages in this province.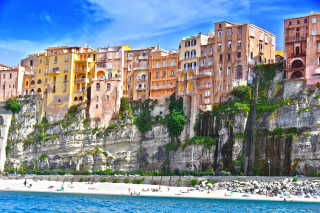 ---
The Azores, a Portuguese archipelago in the Atlantic Ocean, is a truly fantastic holiday destination. The islands have everything you hope for as a tourist. Beautiful beaches, great nature and a wonderful climate, you have it all in the Azores. Want to know something extra for your during a trip to this archipelago? It is not yet well known to most tourists, but the best way to explore the Azores is with a car so you can take it with you from one island to the next on a boat. So when are you leaving for your holiday to this peaceful beach vacation?
Tips: Discover the Azores 10 days by car using our blog.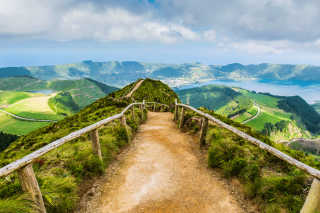 ---
6. Kefalonia, Greece
Kefalonia, next to Karpathos, is another quiet Greek holiday destination that is well worth a visit. Kefalonia has colourful houses, typical Greek restaurants with blue chairs and many beautiful caves. The island is located between Lefkas and Zakynthos, so a trip to one of these islands during your holiday is certainly a possibility. Want to spend the night at Kefalonia? Then take a boat trip to one of the caves, such as the Melissani Cave, and discover the impressive underwater world .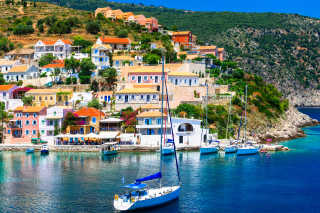 ---
Looking for a trip to one of these quiet and peaceful destinations in the future? View our flight tickets to the various destinations. Not sure where to go yet? Then check some flight deals on CheapTickets.sg for inspiration or read a few of our inspirational blogs to many other popular destinations in the world.
---
Want to read more?