Reasons Why Korea Is Muslim Friendly
13 Reasons Why Korea is a Muslim-Friendly Travel Destination
With increasing number of facilities catered for Muslims, travel to Korea is made much easier today than ever before! From our recent trip with Korea Tourism Organization (KTO) Singapore, and we'd put together 13 reasons why Korea is a Muslim-Friendly Country for you to visit on your next vacation! 😎
1. Prayer Rooms Facilities
It is understood that most Muslim travelers may be concerned about their daily religious rituals that have to be carried out. There has been effort by government and organizations in Korea to establish prayer rooms around the country for the ease of Muslim travelers.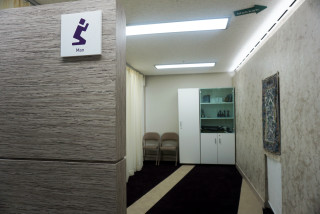 Image: COEX Convention & Exhibition Centerl Prayer Room (Male Side)
How to get there?
🚈: Samseong Station (Seoul Subway Line 2), Exit 5 or 6.
📍: Nearby Hall E of COEX Convention & Exhibition Center (Level 3)
💻: www.coexcenter.com/musalla-prayer-room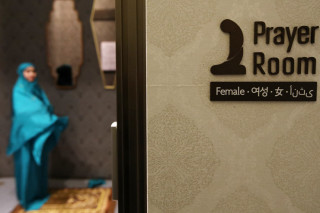 Image: Lotte Department Store Prayer Room
How to get there?
🚈: Jamsil Station (Seoul Subway Line 2), Exit 1
📍: Lotte Department Store, Jamsil Avenuel (Level 6)
💻: https://lwt.co.kr/en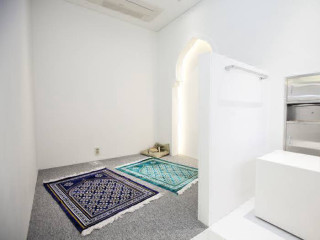 Image: K-Style Hub Prayer Room
How to get there?
🚈: Jonggak Station (Seoul Subway Line 1), Exit 5
📍: K-Style Hub (Level 2)
💻: http://english.visitkorea.or.kr
Incheon International Airport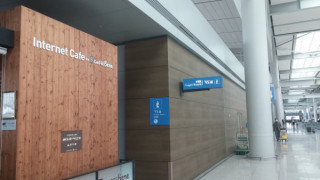 Image: Incheon Airport Prayer Room
How to get there?
🚈: Incheon International Airport Station (AREX Line)
📍: Terminal 1 Duty Free Area 3F (Boarding Gate 24) / Concourse 4F East Wing / Terminal 2 Public Area 1F East Wing / Terminal 2 Duty Free Area 4F Central Area (Boarding Gate 252)
2. Halal & Muslim-Friendly Korean Restaurants 🍴

Korea Tourism Organization (KTO) had released a 4-category restaurant guide to help all Muslim travelers in deciding the place to dine! Check out our separate article on Halal-Certified and Muslim-friendly restaurants in Jeju & Seoul that Cheaptickets.sg has personally visited to find out more.
3. Discount Coupons for Halal Restaurant Week in Korea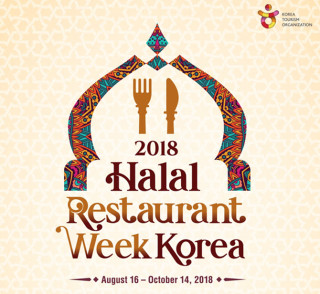 Hosted by Korea Tourism Organization (KTO), this is an annual event to promote Muslim-friendly restaurants not only for Muslims but also for tourists from all over the world. This year, the event will be held from August 16 to October 14 and discount coupons will be given out for Muslim-Friendly restaurants. For more information, please refer to the Halal Restaurant Week official website.
4. Nature Sceneries that are Instagram Worthy 📷
If you haven't heard about Jeju, it is an emerald Isle that is home to UNESCO heritage sites and surrounded by spectacular coastlines. Photos are naturally the best mementos that you can get out of a trip as you get to reminisce all the scenic and unforgettable local scenes when you are back home. Let us share with you some our favourite Instagram worthy shots on this beautiful island!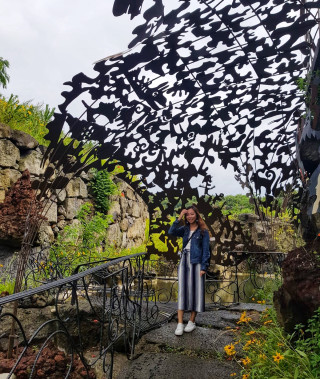 Image: A beautiful structure in Tamnara Republic, designed by the founder
Founded by the CEO of Nami Island, Tamnara Republic is put together with the help of the local community. Everything found here are either recycled or donated by the public. For instance, 60% of the trees are donated by Jeju people. Natural rocks and public donations such as bowling pins, steel and books are turned into works of creative art and galleries.
From now to end December 2018, visitors who donate at least 5 books to the library can get a free admission to Tamnara Republic (validity: 1 year). This is an initiative to keep paper books since digitalisation has seen a gradual decrease in prints. Pretty innovative, indeed!
#CTSGtip: Tamnara Republic will only officially open in 2020 but they are open to public who wish to visit by giving them a call.
More Information
💰: 20,000 won (1 year admission) / 30,000 won (2 year admission)
📍: 897, Hanchang-ro, Hallim-eup, Jeju-si, Jeju-do
☎️: +82-64-772-2878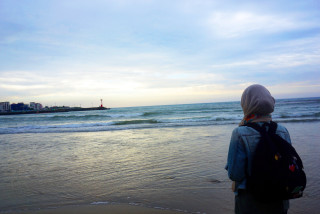 Located close to downtown Jeju City, Iho Taewoo Beach is a sandy gently-sloping beach with the famous horse-shaped lighthouse. Though we did not get to see the lighthouse light up, the sunset scenery was beautiful and there's just something therapeutic about the sound of waves. 🌊
More Information
💰: Free
📍: 20, Dori-ro, Jeju-si, Jeju-do
☎️: +82-64-728-3994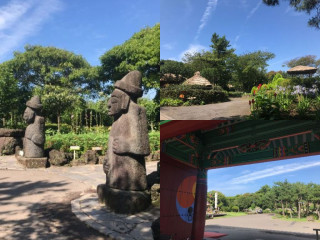 If you'd watched the historical Korean drama 대장금 Daejanggeum, you would probably recognised some scenes as 70% of the drama was filmed here. We were absolutely lucky as it was a beautiful sunny day with clear blue skies when we visited. Perfect day for photo taking!
More Information
💰: 11,000 won (adults) / 7,000 won (ages 4 or below)
📍: 631-34, Minsokhaean-ro, Pyoseon-myeon, Seogwipo-si, Jeju-do
☎️: +82-64-787-4501~2
Hueree Hydrangea Festival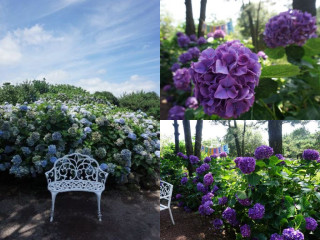 Hueree Hydrangeas Flower Festival kickstarted in early June, featuring a massive display of the flower's pastel blossoms. Open daily from 9AM to 5PM, Hueree Natural Living Park is a popular venue among Koreans for wedding or casual photoshoots.
More Information
💰: 13,000 won (adults) / 10,000 won (ages 3 to 12)
📍: 256, Sillyedong-ro, Namwon-eup, Seogwipo-si, Jeju-do
☎️: +82-64-732-2114
#CTSGtip: Most flowers were withered by the time we visited in July (also partly due to the passing typhoon prior to our trip), it might be best to visit in mid June for the flowers' peak bloom.
Seopji is the old name for the area, and Koji is Jeju dialect meaning a sudden bump on land. This is also a popular filming location of several classic Korean dramas. The yellow canola flowers were yet to bloom fully when we visited in early July, but still a beautiful scene nonetheless.
More Information
💰: Free
📍: 107, Seopjikoji-ro, Seogwipo-si, Jeju-do
☎️: +82-64-782-0080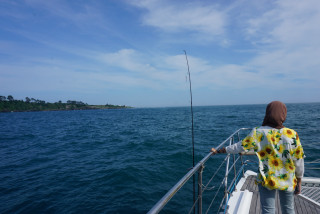 Onboard Le Grand Blue Jeju and experience Jeju coastline in an unique and luxurious way! The 1-hour yacht course also included a free fishing experience though it is optional. Sadly, we did not see any dolphins while we were out in the sea (we were told that if you're lucky, you may see dolphins)
More Information
💰: 60,000 won (adults) / 40,000 won (ages 3 to 12)
📍: 195, Wimijungang-ro, Namwon-eup, Seogwipo-si, Jeju-do
☎️: +82-10-2212-1690
5. English Tour on Rickshaw with Handsome Oppa 🙇🏻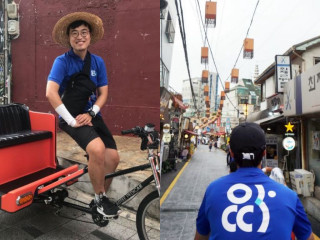 With five different routes ranging from romantic to historical tours, sit back, relax and explore Seoul up close and in-person with a friendly English speaking local guide, while on the rickshaw!
#CTSGtip: They are closed on Tuesdays! Do plan your itinerary accordingly.
More Information
💰: 45,000 won ~ 80,000 won (vary according to route)
📍: 43, Bukchonro5-gil, Jongno-gu, Seoul (Level Basement 1)
🚈: Anguk Station (Seoul Subway Line 3), Exit 1
💻: www.arteepedicab.com
6. DIY Korean Cooking with Halal Ingredients 👩🏻‍🍳 👨🏻‍🍳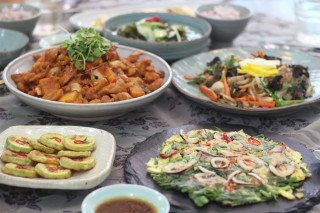 Love Korean food and want to experience cooking your favourite dish? OME Cooking Lab is a Korean home cooking class that offers halal ingredients & separate cooking appliances for all Muslim customers! Find out more in our article on Muslim-friendly Restaurants in Korea >>
More Information
💰: 60,000 won per individual
📍: 37-6 Yangnyeongjoongang-ro, Dongdaemun-gu, Seoul
🚈: Jegidong Station (Seoul Subway Line 1), Exit 2
💻: www.5tastes.modoo.at
7. K-POP Dance Experience for K-POP Lovers 🎶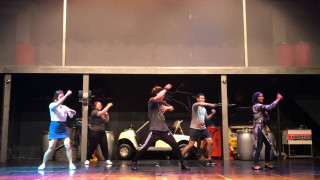 Want to learn to dance like a K-POP Star? Pick up dance choreography of your favourite girl or boy band at COREART. Don't forget to get the staff to record down your final learnings so that you can look back, be proud (we had a good laugh) of your own dancing skills. For those who are not a fan of K-POP, Samulnori (traditional Korean music) or Korean drum performances are also available for learning.
8. Enjoy Herbal Tea & Relaxing Foot Bath in a Traditional Hanok 🍵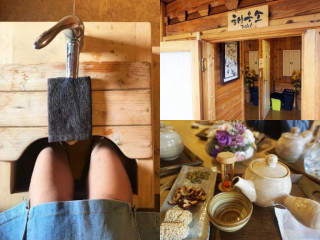 After all that tourist walking around the city, rejuvenate yourself by enjoying herbal tea made right for your body's condition with a medicinal foot bath. This is a cozy (slightly hidden) healing café is housed in a traditional hanok. Sip on to the tea (available hot or iced) and snack on some delicious healthy Korean snacks while soaking your tired feet for 20 minutes. It is said to stimulate blood circulation once you start perspiring and you will have a good sleep at night. Personally, we love the traditional Korean snacks! Plus, this pretty traditional house is quite Instagram-worthy too!
More Information
💰: 10,000 won ~ 25,000 won (depending on selection)
📍: 154, Changseong-dong, Jongno-gu, Seoul
🚈: Gyeongbokgung Station (Seoul Subway Line 3), Exit 2
☎️: +82-2-738-3366
9. Visit the First Mosque Established in Korea 🕌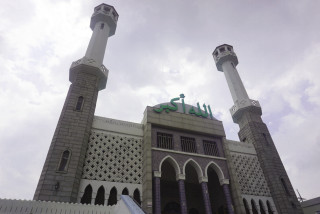 Funded by Islamic countries, the first mosque in Korea was opened in 1976. Get a feel of praying in the magnificent mosque that sits on a slight hill (note: might be a little steep for elderly walking up) if you're around Itaewon district. Plus, you can find Halal-Certified Korean restaurants, food mart and cosmetic shop nearby.
#CTSGtip: Unknown to most tourists and even locals, you can even get a good view of Seoul city from the mosque on a clear day!
More Information
💰: Free
📍: 39 Usadan-ro 10-gil, Hannam-dong, Yongsan-gu, Seoul
🚈: Itaewon Station (Seoul Subway Line 6), Exit 3
☎️: +82-2-793-6908
10. Get to Know the Latest Korean Beauty & Fashion Trends 💄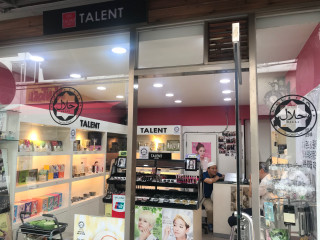 From K-POP to K-Beauty and now K-Fashion trend, no doubt Korea has been the trendsetter in recent years. Besides clothes, Myeongdong is the ultimate shopping paradise for all Korean beauty lovers. You can find almost all the typical Korean cosmetics brands and even lesser-known brands right here. For those who are concerned of ingredients used in Korean cosmetics, there is even Halal-certified Korean cosmetic shops dedicated for Muslims!
11. Watch Korean Musical Production Live! (with English Subtitles) 💃🏻🕺🏻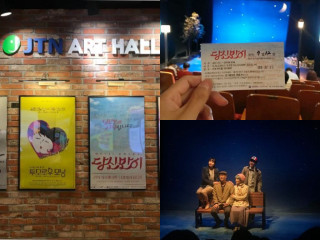 "Only You", a dance-filled musical with K-POP hits dated back in the 90s, is about a cute couple married for 37 years. English subtitles is also available on a side screen for all international audience who wish to experience a local musical production. Two hours (no intermission) flew by as we laughed and clapped along beat with the musical actors.
More Information
💰: 50,000 won per pax
📍: 26, Ihwajang-gil, Jongno-gu, Seoul (JTN Art Hall, Theater 3)
🚈: Hyehwa Station (Seoul Subway Line 4), Exit 2
💻: www.jtnarthall.com
12. 24/7 Hotline with Multilingual Assistance 📞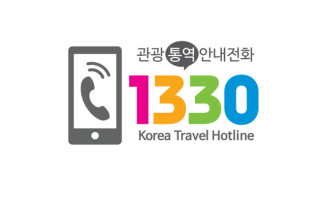 Met an issue during travelling and require assistance? Fret not! The 1330 Korea Travel Hotline is 24/7 for any visitors to dial in for assistance in English, Chinese, Japanese or Korean. Malay language assistance is also available from 08:00 to 19:00 (daily).
13. Low return-trip air fares at Cheaptickets.sg! ✈️
Last but not least, a trip to Korea is only confirmed when you have your flight tickets! With 7 daily direct flights from Singapore, search for cheap fares from at Cheaptickets.sg for your next trip to the land of kimchi today!
This article is brought to you by Korea Tourism Organization (KTO) Singapore.