What can I do in Seoul During a 48-Hour Stopover?
Seoul is a major Asian transport hub and many travellers have the option of transferring there during international journeys. If that happens to you, why not extend your stopover to a day or two? If you're wondering, "What can I do in Seoul in 48 hours?", don't worry! South Korea's vibrant capital is an exciting place to spend time, with history, pop culture, incredible food, and shopping that rivals anywhere else. So let's look a little deeper and help you decide whether stopping over is a good use of your time.
Attractions that every visitor should see in Seoul
Seoul's sightseeing is up there with almost any Asian metropolis, so set aside a few days to see everything on offer. History lovers won't want to miss the five ancient palaces which date back to the city's Joseon period heyday (roughly 1300-1500AD). Gyeongbokgung Palace is probably the most appealing for tourists, with its picturesque changing of the guard ceremonies and the cavernous National Palace Museum – a vast storehouse of Korean artefacts that takes days to work through. But the gardens of Changdeokgung are also a must-see. Elsewhere, the historic Bukcheon neighbourhood is full of craft workshops and stores, while Jogyesa Temple is the capital's religious heart. Check it out for colourful decorations and stunning lantern designs.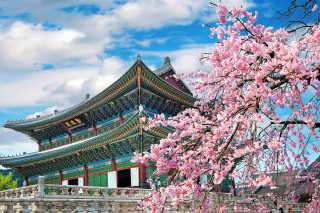 Where are Seoul's unmissable sights?
Alongside those world-class attractions, Seoul is full of opportunities to see something incredible. For instance, the Banpo Bridge (actually an extremely long bridge-fountain) mixes spectacular water jets with light and sound displays which provide a magical evening excursion. If you want to capture a video to send back to friends, the Gangnam Style statue in the Gangnam neighbourhood is the ideal place to show off your moves. And if you want to escape to an area of natural beauty, the Bukhansan National Park is just 10 miles from Seoul. You can even take the metro to the foot of the mountain, which can be climbed in a couple of hours. That's not something that every world city has to offer. Finally, if you want to relax a little, take a trip to Lotte World. Packed with indoor and outdoor attractions, it's a great place to let off steam.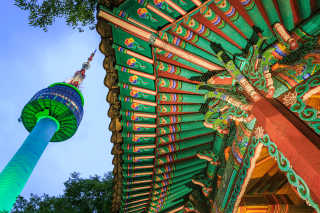 Where is Seoul's number one selfie spot?
There's certainly no shortage of places to snap a selfie during your stay in the South Korean capital, but some locations stand out. If you want to capture the moment with some spectacular scenery as a backdrop, climbing Namsan Mountain is a great idea. Scale the N Seoul Tower to soar hundreds of metres above the city, with panoramic views spread out before you. Back on ground level, add some gourmet street food to your Instagram account at Gwangjang or take some pics alongside the gaudy shop fronts and merchandise in Myeongdong. Also don't miss a visit to Starfield COEX Mall and take a selfie at the famous Starfield library. In any case, it's easy to impress friends and followers with a few swipes of the smartphone camera.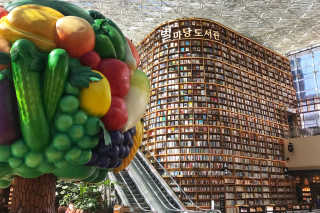 Where to fill up during a visit to Seoul
South Korea has a deserved reputation as a gastronomic hotspot and Seoul is right at the centre of its dining scene. Kimchi and bibimbap may be fairly well known, but areas like Gwangjang will quickly unfold a vast menu of alternatives. Leave room for some spicy tteokbokki rice cakes, bindaetteok pancakes made from mung beans, tempura-style twigim seafood, or – for meat eaters – the rich flavour of sundae blood sausages. Dessert-wise, you can tuck into hotteok pancakes which mix honey and cheese, or take things easy with a pot of bingsu (shaved ice with a range of flavourings). Sit down meals are an option, but the real joy of visiting Seoul is street food. So make a date to trawl the stalls at Myeongdong alley or one of the many seasonal markets in town, and remember not to spoil your appetite beforehand!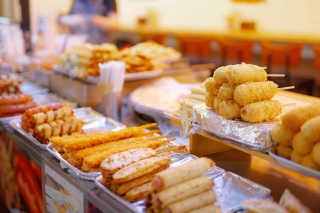 How to shop for Korean souvenirs
Food isn't the only thing to spend money on during a visit to Seoul, which is also a serious retail destination. Take COEX Mall, for example. Spread over a massive 154,000 square metres, COEX is the largest subterranean shopping centre on earth. But it's more fun to wander around Myeongdong, window shopping for outrageous apparel and footwear or picking up Korean skincare products that can only be purchased in Seoul. And if you need to find gifts for those back home, Insadong is the place to head. With an endless supply of beautiful handmade ceramics, paper hanji figures, and decorations made from gorgeous green jade, there's sure to be something here that fits the bill. Finally, K-Pop stans can hit Gangnam's K Star Road – a district devoted to Korea's musical megastars. Posters, records, and all things "hallyu" can be bought here, and it's also a great people watching destination.
Make the most of a Seoul stopover
Seoul may be large and you could easily lose yourself in its many districts for weeks on end. But hopefully this quick guide has shown that you can experience plenty of delights during a brief stopover in the Korean capital. So don't stick around at hotels near Incheon Airport after flying with CheapTickets.sg. Hop on the AREX rail connection and you can be in downtown Seoul within 40 minutes. Whether you have 48 hours or just an hour or two free, you can dive into street food markets, pick up ceramic gifts, or chill out in timeless palace gardens.
---
Want to read more travel tips?