What can I do in Sydney in 48 hours?
Planning a brief city break and asking yourself, '**What can I do in Sydney in 48 hours?' Perhaps you are travelling further afield and need to keep yourself occupied during a short layover. Whatever the reason for your stay in Sydney, you will not be short of things to keep you occupied during your time in this bustling Australian city. Sydney is one of the most cosmopolitan cities on the planet, with a world-class culinary scene, inspiring architecture and enchanting attractions. Our guide is on hand to provide you with some inspiration on how to make sure every moment of your stay in Sydney is memorable.
Must-visit attractions in Sydney
If you are only in town for a night or two, make sure a visit to Sydney Harbour is at the top of your to-do list. The sprawling harbour serves as the beating heart of this beautiful city, with stunning vistas of the Sydney skyline and azure blue waters bustling with yachts and cruise ships. The harbour is also home to the world-famous Sydney Opera House. Even if your stay doesn't coincide with a live performance, you will definitely want to soak up the sight of this jaw-dropping landmark. Like most cities in Australia, Sydney lies in close proximity to the ocean and is home to some stunning stretches of coastline. You will find many beaches within easy reach of the city centre, with Bondi Beach and Manly Beach two you should definitely pencil in some time for. If you want to stay active during your stay, the nearby bays and beaches provide you with some exceptional water sports potential and there are some specially carved out walking paths along the coast between bays to explore. Keen surfers will find perfect waves throughout the day, while those looking to take to the water for a spot of kayaking or sailing are also well provided for.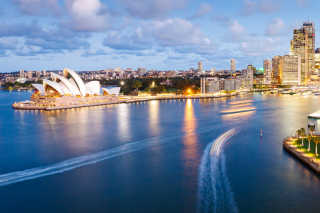 Where to snap a spectacular selfie in Sydney
No trip to Sydney is complete without snapping a few selfies. Thankfully, the New South Wales capital offers you plenty of potential selfie backdrops that will drive your followers crazy. The city centre is where you will find some of Sydney's most iconic landmarks, including the instantly recognisable Sydney Opera House. This part of town is also home to another must-see sight, the Sydney Harbour Bridge. With countless perspectives to capture the perfect shot, you will have no issues nailing a brilliant backdrop. One of the best places to get a snap is from the bars and eateries on the lower ground level of the walkway on the bridge side of the Opera House. Grab a table, a drink and soak in the view. The Royal Botanic Garden is also within close proximity, providing you with a stunning blend of lush greenery and awe-inspiring architecture. Enjoying Sydney with your family? Get an awesome selfie with one of the animals in Taronga Zoo, just across the harbour from the Sydney Opera House this city zoo is home to giraffes with their own unique view of the icons of the city!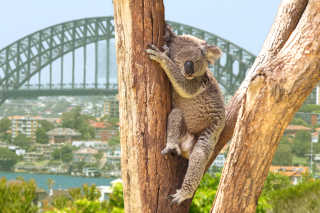 Enjoy the nightlife in Sydney
If you want to make the most of your time in Sydney, you will be glad to know you can party well into the night in this cosmopolitan hub. Sydney has a thriving nightlife scene, with traditional pubs and chic bars by the hundreds to cater to every taste. The Kings Cross area of the city is a good place to start if you are looking to take advantage of happy hour, while Oxford Street serves as the core of Sydney's gay area. Both districts are bursting with a wide variety of clubs, cafes and bars. If are seeking something more upmarket, head to King Street Wharf. Here you will find classy venues with waterside terraces, providing you with the perfect place to sip on a cocktail as you watch the sun go down over the harbour.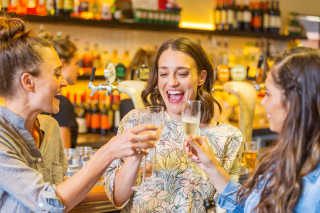 First class food and drink in Sydney
Sydney is synonymous with great food. No matter how short your stay in the New South Wales capital, you can indulge in some truly terrific cuisine. Seafood is the real star of the local dining scene and you don't have to spend much to savour some world-class cuisine. Head to the Sydney Fish Market to pick up an order of fresh prawns or sushi, or opt for refined elegance at one of the many award-winning restaurants in the city. Due to its multicultural makeup, Sydney brings together a plethora of culinary influences from across the globe. Asian cuisine is now a staple of Sydney menus, with Chinese, Thai and Vietnamese food easy to find in every part of the city. Unsure of what to drink along with your meal of choice? The nearby Hunter Valley wine region is one of the best in the country, producing an eclectic array of Shiraz, Chardonnay and Verdelho varietals.
What are some of the most popular wines in Australia?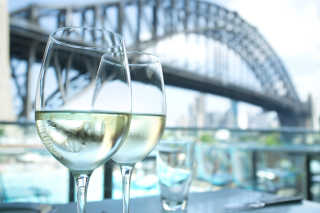 Where to shop for souvenirs
If you are keen to return home with mementos of your stay in Sydney, you are spoilt for choice when it comes to shopping destinations. Sydney's retail offering is diverse, providing you with designer outlets and budget-friendly shopping opportunities alike. Head to Pitt Street in the centre of town to browse popular department stores and familiar retailers. You will also find a varied selection of smaller shopping arcades that cater to broader tastes. If you love your fashion, the Paddington area of the city is definitely worth a visit. Here you will discover first-rate designer stores and exclusive boutiques, offering you the chance to pick up a one-of-a-kind piece. If you are looking for more affordable souvenirs to take home to friends and family, head to The Rocks or Darling Harbour districts. Both areas of the city are teeming with souvenir stores catering to the tourism trade. If your stay in Sydney falls on a weekend, you can also immerse yourself in the hustle and bustle of local markets. Balmain and Paddington both play host to markets on Saturdays, while Bondi Beach hosts its own marketplace on Saturdays and Sundays.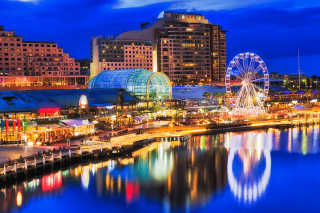 ---
Now you have you some ideas on how to keep yourself busy during your brief stay in Sydney, it's time to book your next flight with CheapTickets.
---
Want to read more travel tips?