The World's Greatest Airline Alliances
The World's Greatest Airline Alliances
Airlines can have friends, too. Airline companies often form partnerships so they can come together and offer better services to flyers. Airline partnerships have been in existence for decades. In addition to offering you a better travelling experience, airlines also benefit from each other's experience and reputation.
For example, with restrictions on cross-border mergers, it would be unlikely for one airline company to cover every international route. To make travelling more convenient for passengers, airlines form partnerships to leverage each other's geographical positions. This way, there is uniformity in services provided, as well as more advantages for the passenger flying on different airlines within the same partnership.
---
How airline partnerships work
An airline alliance is a partnership agreement between two or more airlines. These alliances often use common branding and liveries on the aircraft of the participating airlines to help you spot which airlines are in partnership.
A major part of airline alliances are codeshare agreements signed between members. Under code share agreements, partners sell the same flight routes under their own brand names. So while Airline Z could be selling flight tickets from Los Angeles International Airport (LAX) to Heathrow Airport (LHR), passengers could end up using aircraft operated by another carrier, say, Airline V, who service flights in Europe.
Or, Airline Z could service part of the route, and Airline V the other part, yet the ticket would be sold on Airline Z's website alone. Codeshare agreements make it easy for passengers to book a single ticket, especially if the journey involves one or more stopovers. The alternative would be to book each leg of the journey on different platforms, making the process cumbersome, expensive, and prone to errors.
Airline alliances go a step further to bring all its partners under a common brand. More than sharing flight details, they end up sharing frequent flyer programmes, too. They also share common booking platforms, ground crew, and lounges at airports. There are currently three main airline alliances in the world.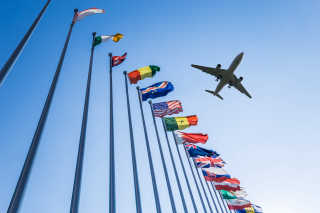 Star Alliance
Star Alliance is the oldest airline partnership in the aviation industry. Established in 1997 and headquartered in Frankfurt am Main, the world's largest airline partnership has grown from five members to 26 air carriers. The initial founding members of Star Alliance were Lufthansa, United Airlines, Thai Airways, Scandinavian Airlines, and Air Canada. Today, members of the Star Alliance team carry more 760 million passengers each year.
Star Alliance operates a fleet of more than 5,000 aircraft servicing some 1,290 airports around the globe. There are more than 19,000 daily departures by members of the alliance.
In 2019, Star Alliance was awarded the Best Airline Alliance for the fourth year running. The alliance has more than 1,000 dedicated lounges for its frequent flyers at airports across every continent. In October 2019, Star Alliance recorded revenues of $179 billion.
Oneworld
Oneworld was established in February 1999, making it the second oldest airline partnership in the world. Headquartered in Manhattan, New York, Oneworld boasts of 13 global airlines.
Oneworld has a fleet of 3,500 aircraft flying to 1,000 airports around the world. Frequent flyers are treated to 650 dedicated lounges across 150 countries. Partners of the Oneworld alliance operate 14,000 daily flights, carrying 535 million people annually. Since its launch more than 20 years ago, more than 7 billion passengers have flown on Oneworld's member airlines.
Oneworld's founding members were British Airways, Cathay Pacific, American Airlines, Qantas, and Canadian International; Canadian International withdrew from the alliance as it merged with Air Canada. In addition to its 13 member carriers, Oneworld works with up to 30 other affiliate airlines.
Oneworld is the nine-time Best Airline Alliance award winner, putting it at the top of the three airline partnerships.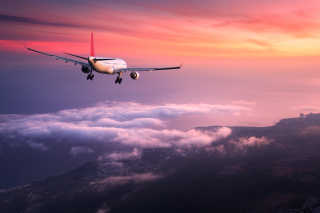 SkyTeam
Formed in the year 2000, SkyTeam Alliance operates more than 15,455 daily flights to more than 1,000 destinations. Its 19 members fly more than 670 million passengers yearly to 170-plus countries, making it the second-largest airline partnership in the world. It is also the newest of the lot, with members ranging from KLM, Delta Air Lines, to Saudia and China Airlines.
SkyTeam Alliance is headquartered at the Amsterdam Airport Schiphol in Amsterdam. The first meetings that led to the formation of the airline were held in New York between Delta Air Lines, Korean Air, Air France, and Aeroméxico. These became the four founding members of the newest airline partnership. SkyTeam has a fleet size of more than 3,000 aircraft.
---
Now that you know the world's greatest airline alliances, book your getaway through our flights page. Seeking travel advice or inspiration? Take a look at our travel tips blog. For all your travel needs, visit CheapTickets.sg!
---
Want to read more travel tips?