Things You Must Do On Your First Trip To Melbourne And More
10 fantastic things to do on your first trip to Melbourne and beyond
Never been to Melbourne and planning to explore the city? Then you have come to the right place. Melbourne (and its surroundings) is one of the most picturesque scene that this beautiful region has to offer.
Here is your definitive guide for first timers to Melbourne and beyond
---
1. Instagrammable street arts in Melbourne
Probably one of the most instagrammed places in Melbourne would be the artistic laneways. Lose yourself among bars and boutiques and hole-in-wall cafes in the city's famous laneways. You can discover photogenic spots by going through hashtags and the feeds of local Instagram users. Hunt those spots down and increase your Instagram 'likes'!
Where to find street arts:
a) Degrave Street
b) Hosier Lane
c) Centre Place
d) Block Place
e) Hardware Lane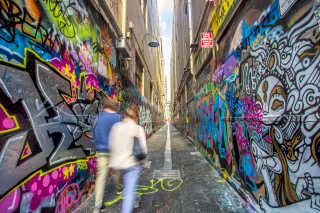 Compare and book cheap flights to Melbourne>>
2. Follow the aroma of coffee
So you've heard of the coffee culture in Melbourne and maybe even tried drinking some Australian roasted beans in Singapore. It's time to up your coffee game by visiting the ultimate top cafes in Melbourne! Here are some coffee places are MUST-GO venues before returning to Singapore's kopi-o or try downloading the app "Bean Hunter" to check highly-rated reviews near your location.
Popular cafes in Melbourne:
a) Industry Beans
b) St. Ali's
c) Higher Ground
d) Kettle Black
e) Sir Charles
f) Top paddock
g) Chez dre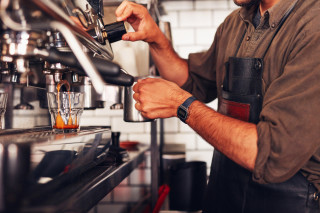 3. Who doesn't love free stuff? - The Melbourne Tram
The City Circle Tram is a free and convenient way to see the sights of Melbourne, on one of the city's much loved heritage trams. To catch the City Circle Tram (route 35), simply wait at any tram stop specially marked with a City Circle sign. The free tram zone includes Queen Victoria Market, Victoria Harbour in Docklands, Spring Street, Flinders Street Station and Federation Square. If you plan to travel out of this zone, you can easily purchase a myki card - Visitor Value Pack (Adult: $15 & Child $7.50).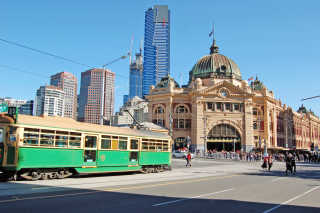 4. Shop till you drop
If you take shopping seriously, DFO South Wharf is the place to go. It's a one-stop shop of more than 120 stores offering discounted prices on branded goods. Also, Melbourne Central is a fantastic designed shopping mall in the heart of the city. The mall is connected with Emporium, Myer and David Jones. That's one huge shopping mall space under one roof.
Where to shop in Melbourne:
a) Melbourne Central
b) DFO South Wharf
c) Bourke Street Mall
d) Queen Victoria Village (QV)
e) Chadstone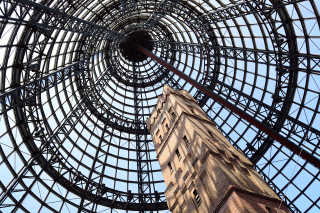 Compare and book cheap flights to Melbourne>>
5. Visit Melbourne's best markets
Away from fancy shopping malls, you can find bargains galore at Queen Victoria Market. This is the best place to find souvenirs and fresh produce. With almost 150 stalls operated by small business owners, South Melbourne Market has a sprawling variety of shops, food, handmade products, clothes and anything else you can possibly think of.
Popular markets in Melbourne:
a) Queen Victoria Market
b) South Melbourne Market
c) Prahran Market
d) St Kilda Sunday Market
e) Arts Centre Sunday Market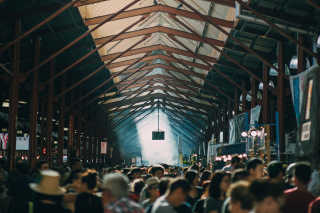 6. The Melbourne restaurants hit-list
As Melbourne is a foodie's paradise which you might be overwhelmed by the number of restaurants with a variety of cuisines all housed under one roof. Fret not, here's a list that you must try; from Australian to Spanish cuisine, each restaurant has something unique to offer. These restaurants have proven that they are the best from the tonnes of compliments to their name and by being around for years. They have become household names with the locals for the dishes they make.
Popular restaurants in Melbourne:
a) Attica - Modern Australian (74 Glen Eira Road, Ripponlea)
b) Grossi Florentino - Italian (80 Bourke Street)
c) Embla - Modern Australian (122 Russel Street)
d) Gazi - Greek (2 Exhibition Street)
e) Movida - Spanish (1 Hosier Lane)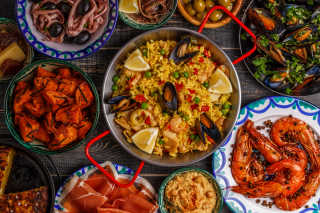 Compare and book cheap flights to Melbourne>>
7. Road trip you must experience in your lifetime
Play your favourite song in the car and begin your roadtrip adventure! From the spectacular Great Ocean Road to the rugged landscapes of the Grampians National Park, and through the rich history of Victoria's gold rush era at the Sovereign Hills, you get to experience the best of Australia's natural attractions, coastal scenery, history and heritage. You can also follow our family friendly self-drive itinerary to discover Melbourne & beyond.
Popular attractions along the Great Southern Touring route:
a) Great Ocean Road
b) Geelong & Bellarine
c) Ballarat Goldfields
d) Grampians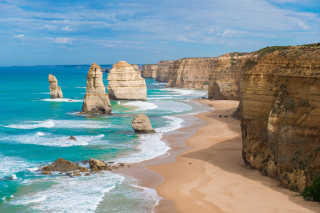 8. Beyond Melbourne - Yarra Valley & Dandenong Ranges Adventures
Take a short drive from the city and escape to the Yarra Valley for indulgent food and wine, and disappear into fern glades and forests in the Dandenong Ranges. You get to ride in a hot air balloon at dawn, taking in the beautiful vineyards and scenery or wander into a world of whimsy attractions in the Dandenong Ranges' eclectic shops or ride Australia's favourite steam train!
Popular attractions in Yarra Valley & Dandenong Ranges:
a) Hot Air Ballooning
b) Healesville Sanctuary
c) Puffing Billy Steam Railway
d) Rayner's Orchard
e) Yarra Valley Chocolaterie & Ice Creamery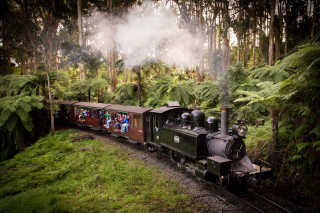 Compare and book cheap flights to Melbourne>>
9. Beyond Melbourne - Discover Phillip Island
Get up close to little penguins on the beach with numerous viewing options to choose from. Come face-to-face with snoozing koalas and join a boat tour to see the colony of fur seals as you journey through Phillip Island which is less than 2 hours drive from Melbourne. Visit the A Maze N' Things - a world of optical illusions, mazes and puzzles to entertain your friends and families and many more!
Popular attractions in Phillip Island:
a) Wildlife viewing and the famous Penguin Parade
b) Beautiful coastlines for an invigorating swim or surf
c) International motorcycle and car racing events at the Phillip Island Grand Prix Circuit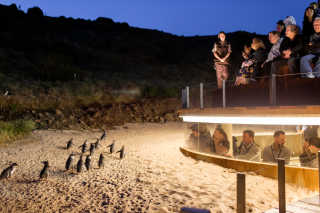 10. Beyond Melbourne - Fresh and tempting Mornington Peninsula
Get your dose of fun in Mornington Peninsula, a place overflowing with wildlife and adventure opportunities. Get lost in Australia's oldest and largest Ashcombe Maze and then immerse yourself in the scent of thousands of lavender plants in the Lavender Labyrinth. Soak up the therapeutic benefits and bushlands views at Victoria's only naturally heated hot springs and more!
Popular attractions in Mornington Peninsula:
a) Ashcombe Maze
b) Arthur's Seat Eagle
c) Enchanted Adventure Garden
d) Moonraker Dolphin Swims
e) Peninsula Hot Springs
If this post has inspired you to visit Melbourne and beyond, be sure to check out CheapTickets.sg for travel deals including a discount code for return flights from Singapore!
---
Want to read more?