Enjoy the Sun in Melbourne
Melbourne came about in the early 19th century when British settlers colonized the area. During the gold rush of the 1850s, Melbourne was, for a time, one of the largest and wealthiest cities in the entire world. Today, Melbourne is not even close to being the largest or wealthiest city in the world, but it still retains a unique European flavor.
When to Visit
To get a feel for Melbourne, book your flights to Melbourne through CheapTickets.sg, and see the city for yourself. The most popular times of the year to book flights to Melbourne are in the fall and spring. Although fall and spring are the most pleasant seasons in Melbourne, the weather in Melbourne is notoriously changeable. Keep in mind, when booking your flights to Melbourne, that since Melbourne is located in the Southern Hemisphere, the seasons in Melbourne are the opposite of the seasons in the Northern Hemisphere. If you live in the Northern Hemisphere and book your flights to Melbourne during the summer, you'll be taking your vacation in the Australian winter. That said, don't let the time of year deter you from getting flights to Melbourne; Melbourne is a great place to visit no matter when you choose to go. Melbourne contains many different neighborhoods.
What to Do
Not every neighborhood will be of interest to tourists, so be sure to do your research before going out and exploring the city. If you like shopping, make sure to visit Collingwood, Fitzroy, Footscray, Prahran, South Melbourne and South Yarra. Museumgoers should make sure to check out Central Melbourne's Victoria Police Museum, Immigration Museum, ANZ Banking Museum, Chinese Museum, Gold Treasury Museum and Fire Services Museum Victoria. Melbourne is considered the cultural capital of Australia due to its numerous art galleries, cuisine, festivals, orchestras and operas. Sports fans should have a grand time in Melbourne, a city of people who are obsessed with Australian Rules football, horse races, cricket and soccer. Find your flights to Melbourne on CheapTickets.sg, where flights to Melbourne are always available at great rates.
Cheap Flights to Melbourne
Melbourne: Travel facts
Approximate Air Distance: 6060 km
Approximate Flight Duration: 7 hrs 10 min
Busiest Airports: Departure from Singapore International Airport (SIN) / Arrival at Melbourne International Airport (MEL)
Major Airlines: Philippine Airlines, Vietnam Airlines, Qantas Airways, British Airways, Thai Airways International, Emirates, Cathay Pacific Airways etc. All the airlines have one or two stop flights from Singapore to Melbourne.
Tourist Attractions: Melbourne Aquarium, Federation Square, Eureka Skydec, Crown Entertainment Complex, Fitzroy Gardens etc.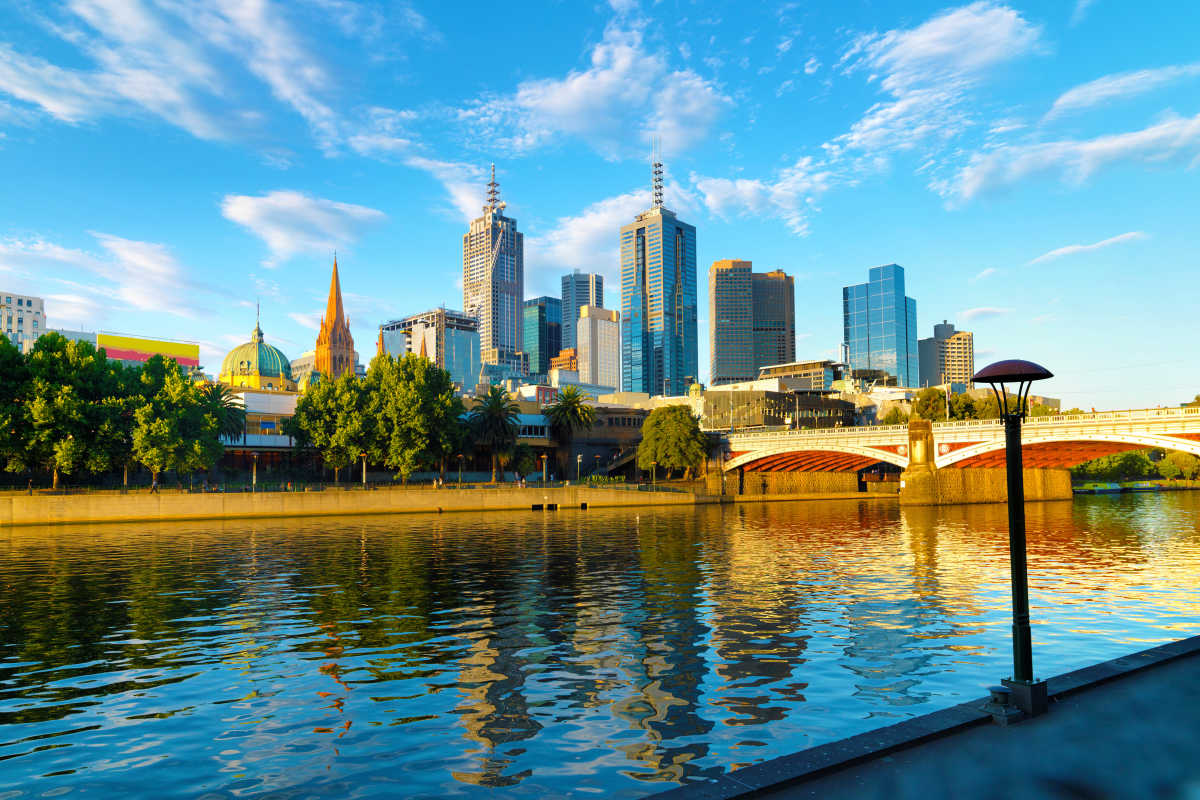 Are you looking for cheap flights for your next holiday to Melbourne? CheapTickets.sg offers a large number of flight selections, flying from Singapore to major destinations at every corner in the world including to Melbourne! All destinations, airlines and itineraries can be compared easily in seconds at your fingertips.
Search, compare and book your cheapest flights to Melbourne with CheapTickets.sg today and discover Melbourne.