10 Cool Neighbourhoods to Explore When in Tokyo
10 Cool Neighbourhoods to Explore in Tokyo
As Japan is a country that radiants beauty and a feeling of adventure no matter which season you visit, one of the main gateway entrances into the country, the capital city, Tokyo, likewise is a city full of fun and excitement.
Here are 10 of the coolest neighbourhoods to explore when in Tokyo that will not only please your stomach, your eyes, but also your mind.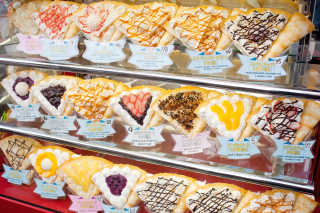 Where are some of the best places to visit in Tokyo?
---
1. Akihabara
Also known as 'Akiba' for short, there are many places in Akihabara to explore. Once you step out from the train station, you'll notice there are various shops specialising in certain genres, such as electronics, manga, and of course, anime. If you want to explore something less 'techy', but still cultural, then a 7-minute walk from Akihabara JR station to the Kanda Myojin Shrine. Perhaps some visitors may recognise this shrine from animes and dramas, including the popular 'Love Live!' series. This 1300-year old shrine is not only one of the most historical shrines in Japan, but is also considerd one of Japan's 'powerspots' especially for those that wish to pray for prosperity, good luck, and marriage.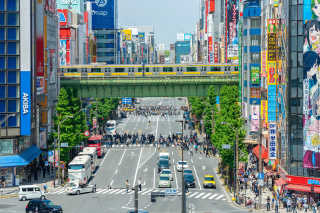 2. Asakusa
If you've seen pictures of Tokyo, you may have come across the iconic 'Kaminarimon' of Asakusa, the entrance to the popular 'Nakamise' area (rows of small shops leading to the famous Senso-ji Shrine. Walk around and explore the alleys surrounding the shrine as it is full of shops, souvenir and special retail stores, as well as various dining restaurants. Japan's oldest amusement park, Hanayashiki, is also located right near the Senso-ji shrine. It's compact in size, but packed with fun rides for all ages, including for younger children.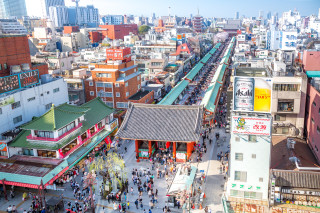 ---
3. Ginza
Looking to visit some high-end boutiques? Or perhaps you want to enjoy a bit of Japan's traditional stage performance? Then Ginza is the place for you.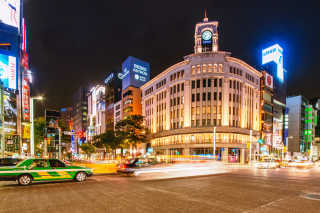 Nightlife and boutiques
Although Ginza is also known for its nightlife including the abundance of dining and clubs/bars, you can find some of the world's famous boutiques in this area.
Kabuki-za Theatre
Also if you're in this area, take a walk to the famous 'Kabuki-za Theatre'. Kabuki is a traditional Japanese play with a mix of acting, singing and dancing, however, performed with an all-male cast since the 16th century. It is one of Japan's precious form of art that has been passed down by generations of actors. If you've never heard of it, but are curious, I highly recommend you to do some research before your trip. Tickets for a performance may need to be reserved in advance and/or translation devices may not be available.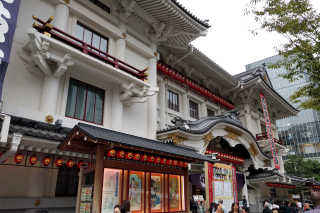 ---
4. Harajuku
Do you want to discover the latest 'pop culture' of Japan?
Then Harajuku is a must-visit destination spot in Tokyo for you. The popular 'Takeshita-dori' is right near the Harajuku JR train station. The 400-metre alleyway is usually full of visitors with various retail stores and dining options, including the famous Harajuku crepe shops.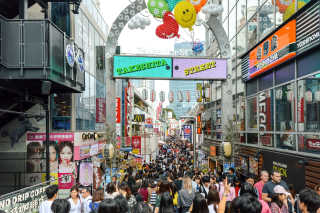 ---
5. Ikebukuro
Ikebukuro is another area in Tokyo for entertainment and shopping, including the Sunshine City complex. A 10-min walk from the Ikebukuro station, the Sunshine City complex houses many retail stores, restaurants, and entertainment facilities: including the Sunshine City Aquarium and the Sunshine60 Observatory, an entertainment space for unique VR experiences and other fun activities using technology.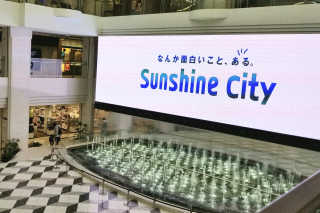 ---
6. Odaiba
Originally part of a number of man-made islands to help protect Edo (the former name for Tokyo) from attacks from the sea back in the mid-1800s, Odaiba, is another popular tourist destination for sightseeing, entertainment, and shopping experience. On the other side of the iconic Fuji TV broadcasting building is a building housing Joypolis, an indoor attraction park, run by SEGA. Also don't forget to take a selfie in front of the popular life-size Gundam robot located right by the DiverCity Tokyo Plaza.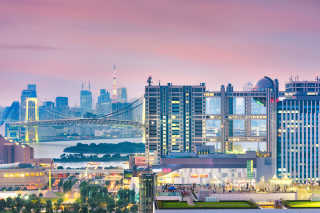 ---
7. Oshiage
For easy access, take the subway and head towards Oshiage, home to the TOKYO SKYTREE, the tallest 'tower' in the world at 634 metres high. There is a fee to visit the observatory deck, but the panoramic view of the city is breathtaking and each of the elevators have a seasonal theme, so even your ride up is an unique experience. TOKYO SKYTREE is part of a shopping and entertainment complex, Solamachi, with an Sumida Aquarium, Konica Minolta Planetarium Tenku, and over 300 stores, including stores featuring Ghibli animation, Hello Kitty, fake food samples, souvenirs and more.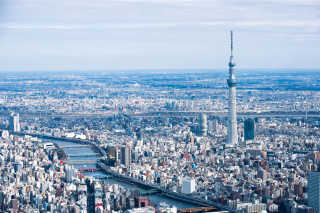 ---
8. Shibuya
Ever heard of any of the following: 'Shibuya crossing', 'Shibuya centre-gai', and 'Hachiko'? The areas surrounding the Shibuya JR station are a hotspot for tourists, including the huge street scramble-crossing, the alleyways on the other side of the crossing, and the statue of Hachiko, who showed devotion for his late owner by waiting for him at the train station even after his death. A Hollywood remake of the well-known story was made in 2009.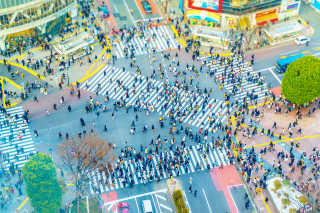 9. Shinjuku
Shinjuku is the home to the Tokyo Metropolitan Government building, also known as the 'Tokyo Tocho'. If you would like to see the panoramic view of Tokyo, plan a trip to the observation deck at the top floor. It is open to the public. On a clear day, you may have a nice clear view of the famous Mount Fuji. If you love to walk and also enjoy nature, add a visit to the Shinjuku Gyoen National Garden. During the springtime, many flock to see the beautiful cherry blossom trees throughout the 144-acre garden.
10. Ueno
Ueno is the home to some of the best museums in the city. Located within Ueno Park, you can find the Tokyo National Museum, National Museum of Nature and Science, Tokyo Metropolitan Art Museum to name a few. It is also home to the beloved **Ueno Zoological Gardens, also just known as 'Ueno Zoo', a 35-acre zoo, housing over 500 various animals, including the famous giant pandas, tigers, elephants, gorillas, etc.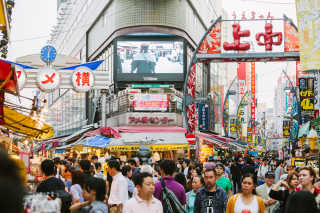 ---
A day is not enough to explore Tokyo
The neighbourhoods of Tokyo introduced today are just only a fraction to what is there within the 23 wards of the city. If you're in Japan for a longer trip, make sure to reserve a few days to explore the various neighbourhoods of Tokyo.
Other suggestions of interesting areas in Tokyo to visit during your trip:
Kichijoji
Marunouchi
Omotesando
Roppongi
Shimokitazawa
Toyosu
Tsukiji
Yoyogi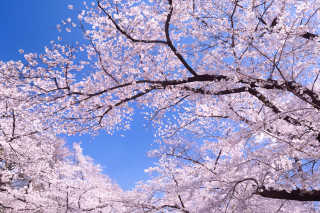 The city of Tokyo may just be an entry port for your travel so I hope you plan some extra time to discover a few of the other wonderful cities and areas within Japan, including Osaka, Fukuoka, Okinawa, Hiroshima, and Sapporo.
Most importantly, please experience the 'omotenashi' (Japanese hospitality) culture directly whenever you decide to visit Japan.
Find and compare our cheapest international flight deals to Japan. CheapTickets.sg helps you to plan and book your journeys with confidence.
---
How far is the airport from Tokyo?
Tokyo actually has two main airports: Haneda International Airport and Narita International Airport. If you're planning a trip to Tokyo, most major airports in the world have direct flights to/from either of these airports. Although Haneda Airport is relatively closer to the city, arriving at Narita Airport would also allow you to get to the city centre usually in about an hour although this depends on your choice of transportation.
How far is Haneda International Airport from the city?
Haneda International Airport (HND) is located 30 km south, but is the closest airport to the city centre if you're ready to immediately explore. From the airport, travellers can go to the city centre by train, bus, or taxi.
How far is Narita International Airport from the city?
Narita International Airport (NRT) is located in Chiba Prefecture and is 60 km east of the city centre. There is a convenient rapid train service, the Narita Express, that directly takes you from the airport into the city although it is slightly.
---
Want to read more?