Top Five Recipes From Famous Chefs
Top 5 Recipes from Famous Chefs
As everyone around the world is coming together and doing their part by staying at home and practising social distancing to slow down the spread of COVID-19, more are picking up their pots and pans, cooking at home and sharing their creations online. Famous chefs, too, are doing the same!
1. Ultimate Roast Chicken Caesar Salad by Jamie Oliver
Take your chicken caesar salad to the next level with Jamie Oliver's recipes by brining the chicken overnight for additional flavour and tenderness. This British celebrity chef also suggested roasting the croutons in the chicken juices for the best texture and exquisite taste.
View the recipe here.
2. Beer Bread with Honey and Quark by Maggie Beer
Watch how Maggie Beer, an acclaimed cook and restaurateur from Australia uses yeast in beer to make bread! 😲
3. Besciamella Sauce by Massimo Bottura
In the middle of the COVID-19 pandemic, Michelin-star chef Massimo Bottura started sharing his family dinners while on lockdown in Italy through Instagram Live which he calls the series: Kitchen Quarantine.
Are you a fan of mac and cheese? Here's how Massimo Bottura makes the perfect base sauce!
4. Egg Fried Rice with Bacon by David Chang
Fried rice is something that almost everyone enjoys eating. American restaurateur, author, and television personality, David Chang, demonstrate how to cook breakfast egg fried rice with bacon with your leftover rice!
5. Chocolate Mint Cookies by Nigella Lawson
Does social distancing have your sweet-tooth calling? Satisfy your cravings with chocolate mint cookies! Check out this recipe here.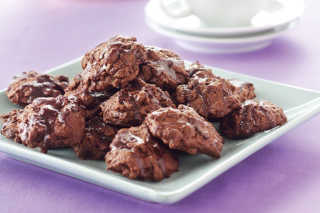 Image by Lis Parsons/nigella.com