5 Best Travel Gift Ideas for Mother's Day
5 Best Travel Gift Ideas for Mother's Day
Do you have a mother who enjoys travelling and are you still looking for the ideal gift for Mother's Day? Search no further! We have listed our list of 5 great gift ideas for your globetrotting and/or travel-loving mom! From handy gifts for travelling to the most beautiful gifts for home, there is bound to be something for your mom.
---
1. Portable speaker 🎵
You probably have one yourself at home but many mothers will not have this gadget themselves yet. The portable speaker is a gift she will enjoy endlessly both at home and while travelling. After all, there is nothing better than resting in your hotel room with your favourite music playing in the background after a long day of walking, hiking, or exploring the city.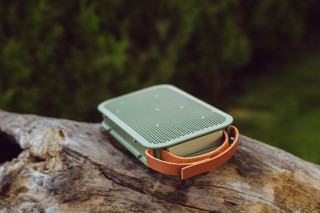 2. A book on travel photography 📷
Does your mom love to take photos during trips? Then a book on travel photography is the perfect gift for her. There are many gorgeous books on this subject to be found. You can find books for various interests, including the 'most beautiful travel photos' to books with 'the best tips on lighting techniques', 'gadgets and equipments', and 'nature photography'. Before you know it, your mom will be a professional travel photographer!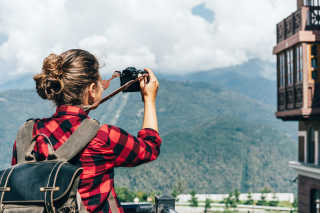 3. World Map 🗺️
What could be more fun than having a beautiful world map to dream away to every time? With this gift your mother will keep dreaming of new destinations! Whether it is an authentic world map or a very modern one that you stick on the wall like a sticker, there is something for every interior to find.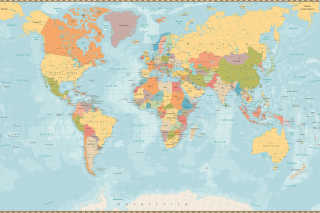 4. Reusable water bottle 🌱
This gift is not only very convenient for travelling but your mom is also very environmentally conscious this way. With this stylish reusable water bottle your mother will steal the show. The water bottle is ideal for long walks because you can easily hang it from your bag.
Extra tip: Go green! Read more about eco-friendly travel accessories!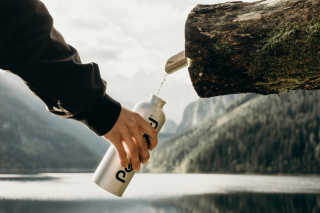 #5 Travel journal or diary 📔
A travel journal or diary is a wonderful gift to give because personal memories are always preserved this way. In fact, you'll be surprised how quickly you will forget the details of a trip if you don't write them down. With this gift, your mother can continue to relive the beautiful memories of her travels! There are various kinds, including ones that have beautiful leather covers to ones that are compact in size, or give her one that already has some questions in it. There is also an option of setting up an online diary account for her. There are plenty of choices so find the perfect travel journal for your mom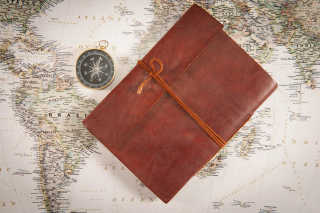 When the time is right, how about planning a trip with your mom or maybe gift her a trip to a destination she's been always longing to go to? Start planning by comparing our best flight deals on CheapTickets.sg.
---
Want to read more?