Visit Victoria Self Driving The Great Ocean Road And Beyond
Self driving The Great Ocean Road & Beyond in Spring
Trip Details
Spring season: September to November
Average temperature: 11.8 - 22 °C
Duration: 7 days self-drive
Cheaptickets.sg provided easy flight, hotel and even car rental bookings for this self-drive itinerary.
Day 1 - Arriving in Melbourne - Tulip Festival - Four Pillars Gin
Start the engines and head out from Melbourne Airport, where you will be picking up your CheapTickets.sg car rental.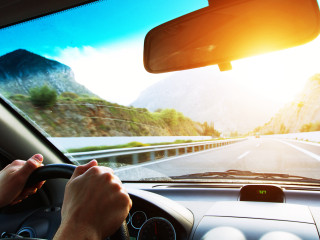 After a long flight, start the day stretching your legs amidst the beautiful scenery of tulip gardens. You don't have to be in Holland - the springtime Tesselaar Tulip Festival in the Dandenongs is one of the most famous outside Holland. Come and wander through fields of traditional English flowers from delphiniums to dahlias, snap dragons to salvia, then enjoy the entertainment, food and stalls. If you're lucky enough to be there from 16 - 19 September, tickets are discounted and cost just AU$15 upwards. Get your tickets online now.
After lunch, walk the grounds of opera singer Dame Nellie Melba's former home. Coombe Yarra Valley is the essence of history, elegance, beauty and romance. Dame Nellie was known for her flamboyance and style, and her friends included Charlie Chaplin who loved her swimming pool, and the celebrated French chef Escoffier who created the dessert Peach Melba in her honour. Today there's a cellar door, restaurant, and art gallery containing many works she commissioned, and seven acres of luxuriant gardens, a restored motor house, clock tower and the original home to explore on guided tours.
Another festival you can go for at Yarra Valley would be the CherryHill Orchards' Blossom Festival. This magical display of a cherry orchard in full bloom happens from 26 September - 6 October, and coincides with the Tesselaar Tulip Festival, albeit a much shorter window. Over summer, this is the place to go to for some fun cherry picking.
Alternately, for gin lovers, it is unlikely you've not heard of Four Pillars Gin. Originating from Yarra Valley, you'd want to head down the distillery for a walk-in tasting at AU$10 per head. On a side note, it would be wise to have a designated driver so you can avoid getting pulled over by the police after drinking!
Day 2 - Hot air ballooning & Phillip Island
Wake up ready to get a bird's eye view above Melbourne! Hot air ballooning will give you a 365 degree view, perfect for sightseeing wineries and countryside beauty within the Yarra Valley. The serenity of seemingly floating through the sky can even be further enhanced by adding on a champagne breakfast package.
Book your hot air ballooning package here now.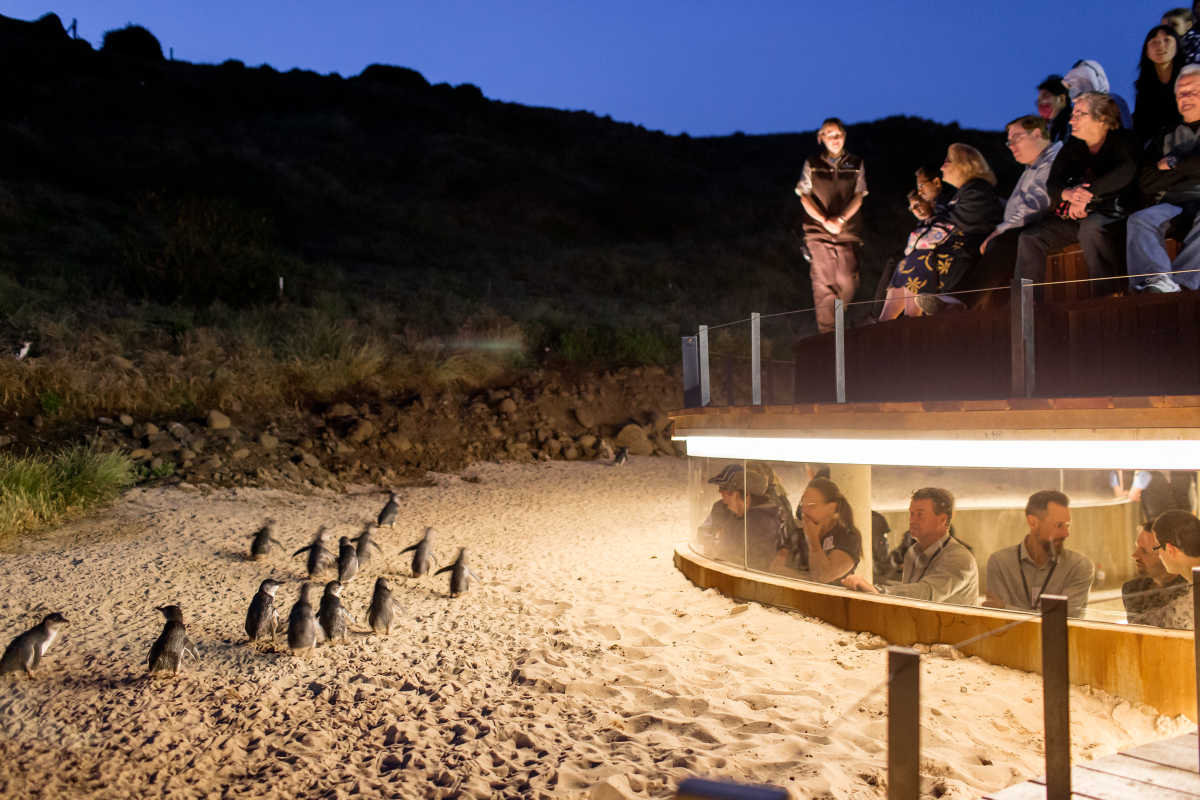 Grab a good lunch, before taking a 2-hour drive to Phillip Island. The island is packed with things to do, so do plan on spending a night here. Give yourself a shot of adrenaline by go-karting at the internationally acclaimed Phillip Island Circuit Prix Circuit. Post-race, motorsports fans can continue to fuel their passion with the History of Motorsport Display.
One of the most renowned activities in Phillip Island would be the Penguin Parade. Watch penguins cutely waddle to their burrows at sunset on Summerland Beach. There's tiered seating, to provide a 180 degree elevated viewing of these cute creatures in their natural habitat. Be warned that this is a popular activity, so reserve your seats in advance right here.
While this self drive itinerary doesn't point out every meal stop, but when we do, it's because it's worth it! Rusty Water Brewery Restaurant & Bar has a TripAdvisor visitor 4.5 star rating, so note this for your dinner itinerary. A range of craft ales from like-minded breweries is featured, as well as their own Phillip Island Brewing Company beers.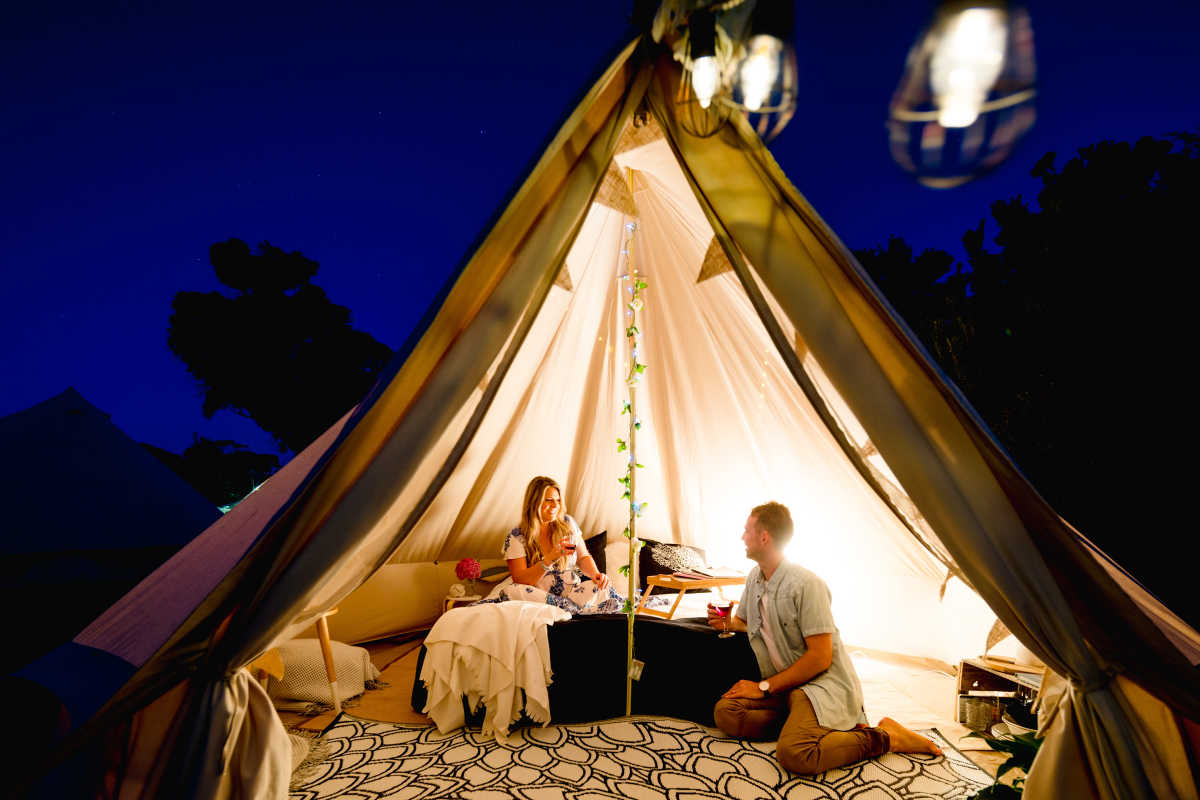 Ever heard of glamping? A modern twist to camping, it usually involves staying amidst nature, but in a luxurious tent with modern amenities such as a comfy bed and even proper washroom facilities. Now that you know about glamping, give it a try as Phillip Island has quite a few glamping providers.
Day 3 - Check out the rest of Phillip Island and head on to Mornington Peninsula
Head for The Cape Kitchen for a brekky, which is Aussie slang for breakfast. A TripAdvisor visitor has touted it the "Best brekky on Phillip Island" so why not pair that with the breathtaking views of the Southern Ocean.
Here's a second shot at another adrenaline adventure - go to Eco Boat Adventures for a high speed boat ride to see Phillip Island's rugged and spectacular coastline and amazing wildlife. There's a chance to see seals and dolphins, but do check out the schedules to find out boat departure times here. All proceeds from EcoBoat ticket sales are invested in research, conservation and education activities, including rescue missions on Seal Rocks, a major breeding area for around 25,000 seals.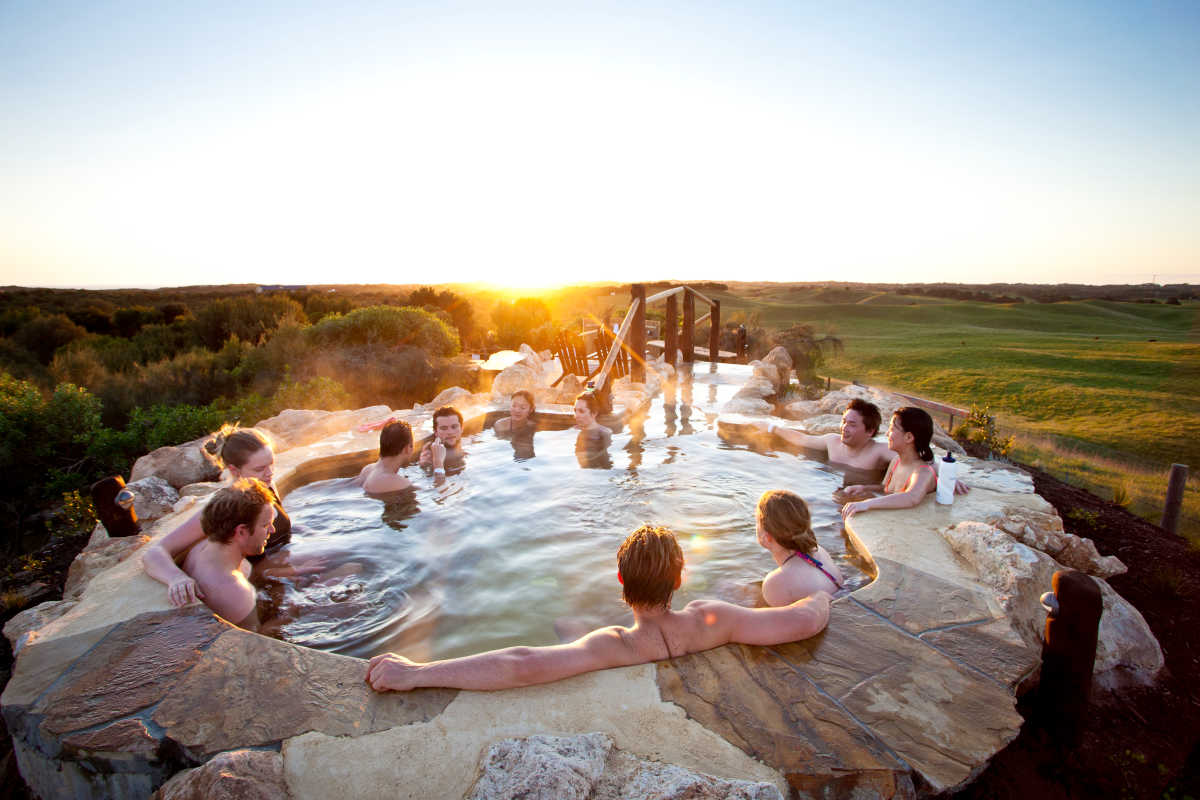 It's time to hit the road again for an hour and a half to Peninsula Hot Springs for a little rejuvenation. Peninsula Hot Springs holds multiple awards on the global arena for its luxury mineral spring spa. New experiences include Fire and Ice hot/cold therapy, with two new saunas then entry to an ice cave, cold room and cold plunge pools. There's an indigenous cultural walk hosted by Bundjalung man Gunditjmara Kirrae Wurrung where you can learn about bush tucker, medicines and indigenous meditation on the beach, along with bathing rituals and wellness exercises.
If you wish to include a place to visit/ dine, do consider either Green Olive at Red Hill or Main Ridge Dairy for a fresh goat cheese treat.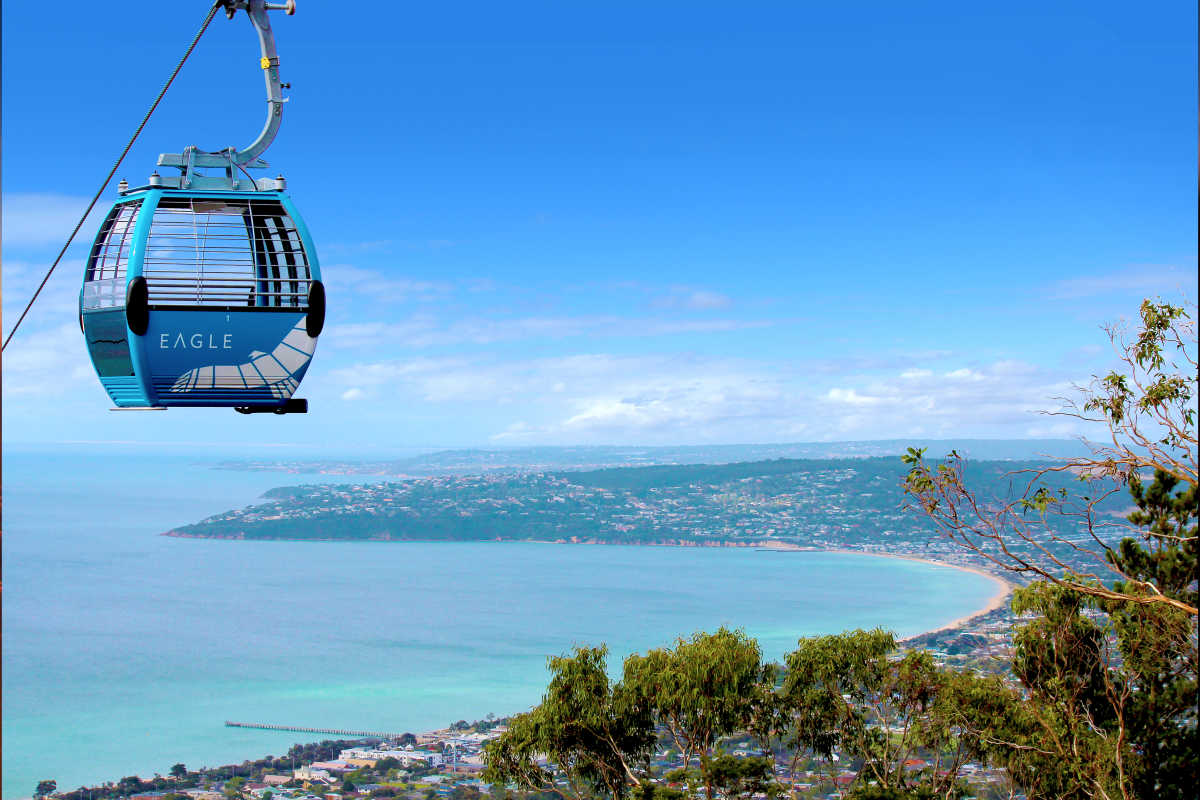 Day 4 - Mornington Peninsula to Geelong & The Bellarine Peninsula
Drive your car onboard Searoad's 40-minute vehicular ship crossing of Port Phillip Bay from Sorrento to Queenscliff. The Bellarine Peninsula boasts cute little seaside towns Queenscliff and Point Lonsdale which are nice to have a stroll and explore.
Besides that, Bellarine is a gastronomic adventure as its known for a 'taste trail', boasting nearly 50 food and wine destinations. You can look forward to farmgate producers, provedores, unique wineries, beer and cider and award-winning cafes and restaurants. Indulge in fresh Portarlington mussels delivered straight from the bay at Little Mussel Cafe, try Jack Rabbit Vineyard, and a whisky masterclass at Queenscliff Brewhouse. For dinner, a first class experience awaits on Australia's premium restaurant train – The Q Train. If you're a true blue foodie and want to custom your own taste trail, here's a handy digital map for you, listing down Ballarine's delicious wonders.
Also, do not forget to check out the amazing sunsets over Corio Bay while in Geelong and the springtime bloom of canola fields right in the Bellarine Pennisula too.
Day 5 - Great Ocean Road Adventure
The Great Ocean Road drive is most famed for the 12 apostles rock formations, but don't rush this journey and you'll discover interesting activities along the way.
At the start of the drive is Torquay, famous for its surfing culture.
Did you know Rip Curl and Quicksilver were founded in Torquay? Get your surf gear from the world's top brands in this town.
Head out to Lorne Town and have lunch at The Bottle of Milk Cafe, famed for its burgers. Whilst dining you'll notice flocks of rather cute and friendly cockatoo perching on balconies and fences, often close enough for you to have a good look or even offer a snack.
Ever seen koalas in the wild? Continue your drive to Kennett River and if you're lucky you'll spot the furry creatures along the Grey River Road. Keep your gaze upward to the trees, or just look for crowds of people gathered and staring into the trees above.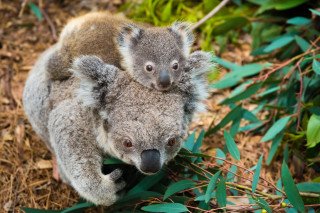 There are plenty of lookout points along the drive, all clearly marked by signboards. At any time you need to stretch, safely stop the car at these points and you'll always have a beautiful view of the rugged coast. Or, if you drive towards Apollo Bay and into the Beech Forest, you will come face to face with one of the oldest living organisms in the world - the Californian Redwood trees. These marvels of nature are extremely tall, reaching up to 115 metres and as per the name suggests, their bark is a bright red-brown colour.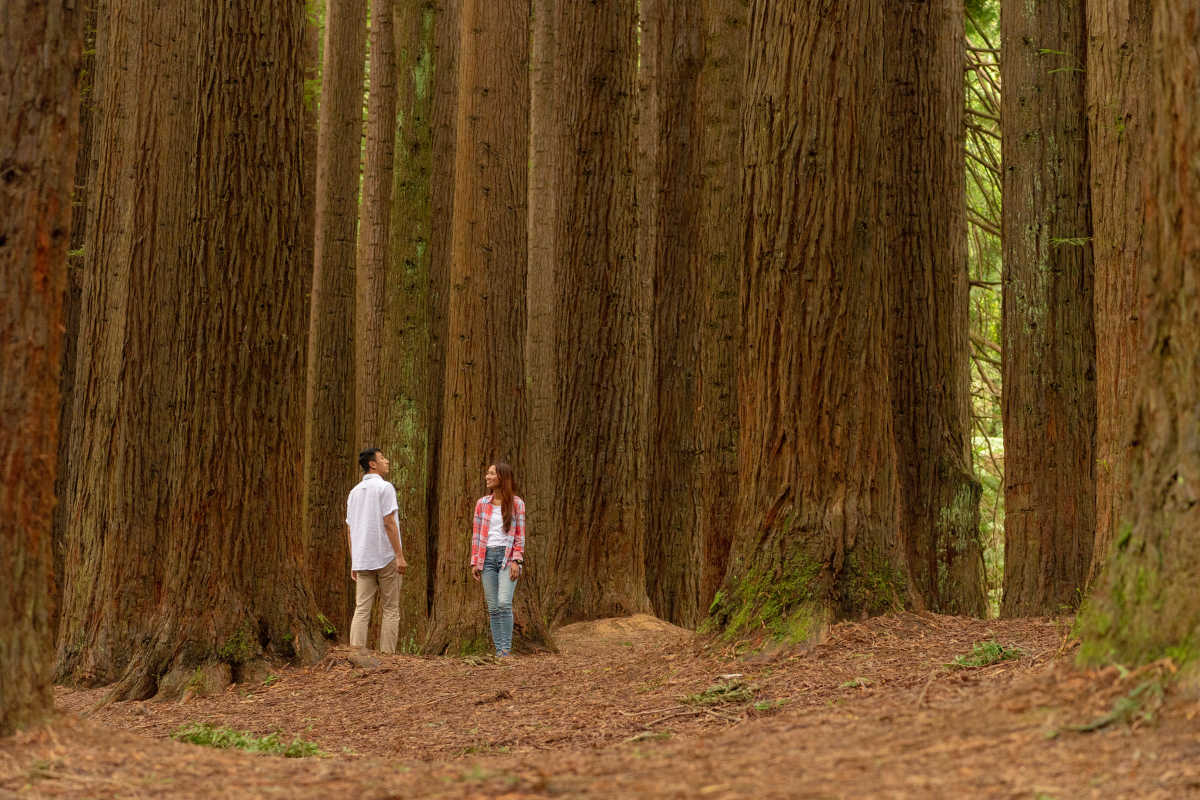 Use driving apps like Waze or Google maps to plan out the length of time it takes to reach the 12 apostles. After all, the scenery is arguably the most magnificent at sunset, and you wouldn't want to arrive too late for it.
The closest town from the 12 apostles lookout is the tiny town of Port Campbell. Note that the handful restaurants in this town don't open till late, so be sure to grab a bite as soon as you're done appreciating the beauty of the 12 Apostles rock formation.
Alas, the trip ends here. Rest for the night at one of the cosy hotels in Port Campbell, before heading back to Melbourne the next morning.
What are you waiting for? Book your next exciting road trip adventure with CheapTickets.sg by 30 September 2019 and get $100 off flights.