What are Airport Codes, Anyway?
What are Airport Codes, Anyway?
We've all seen them - those three letter codes accompanying our destination airports. But how are airport codes determined, what purpose do they serve, and how can they help travellers as they fly around the world? They may be small, but these codes are an important tool for airlines, governments, and passengers alike, so let's get to know them in a little more detail.
Introducing the history of airport codes
To start with, it's important to know that we're dealing with IATA airport codes. IATA stands for the International Air Transport Association, a club formed in 1945 by the (then) largest airlines in the world. Nowadays, IATA is the main body for harmonizing safety rules worldwide, and its 290 members cover over 80% of all passenger miles. So, it's like a trade body for the world's aviation companies.
Airport codes developed in the 1930s, before the IATA came along. At first, they were purely intended to help pilots identify their destinations, and communicate quickly with air traffic control. They also started out as two letter codes.
However, as the number of global destinations spiraled, the familiar three letter format became essential. By the 1960s, the IATA had started to formalize names in all countries, helping to avoid confusion for passenger and freight carriers.
You may also see 4 letter codes in some places. In these cases, an extra letter might be added in front of the main airport code. This letter refers to a specific country (such as "K" for the USA, for example). We call these longer codes ICAO codes (after the UN's International Civil Aviation Organization), but they aren't as important for everyday travellers as their IATA equivalents.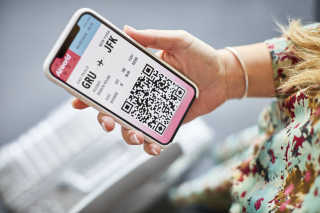 Why do we use airport codes?
Airport codes emerged as a way to create an easy to navigate "map" of airports across the world. Without them, different countries, and even different cities used their own naming conventions - leading to all kinds of overlap and confusion.
With every airport brought under the same naming scheme, it's possible to create universal ticketing systems, and to keep detailed records of which destinations airlines serve. Regulators can also check the status and destinations of flights with ease, while ground to air communications are faster when codes are involved.
Codes also help to differentiate multiple airports in the same city or region. For instance, all of New York's airports (La Guardia, Newark, and JFK) have their own 3-letter codes. If you've tried to buy a ticket to or from New York recently, you'll appreciate how helpful it is to instantly see which airports are involved.
Do all airport codes follow the same rules?
So far, so straightforward. But here's where things become a bit more interesting.
You might think that airport codes are simple. Los Angeles becomes "LAX", while Atlanta becomes "ATL". In many cases, that holds true, and it's easy to convert a code into the identity of the actual airport. On the other hand, many airport codes seem to be unrelated to the current name of the airport in question.
New Orleans is a great example. Louis Armstrong International Airport isn't labeled as "LAI" or "NOL". Instead, it's "MSY". The reason relates to a long-dead aviation hero called John Moisant, who was a Louisiana native. The area around the airport was known as "Moistant Stock Yards", and the name stuck, until a new identity was chosen decades later.
That kind of anomaly isn't rare. Chicago O'Hare International Aiport is known as "ORD" after it's previous name, Orchard Field. The name was changed in 1949, but it proved impossible to switch, even as the modern airport became one of the world's largest.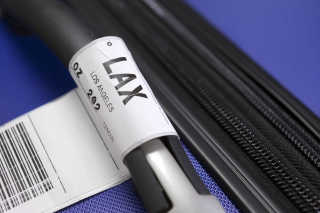 How are airport codes actually assigned?
From the perspective of passengers, there's no reason why airport codes should be as random as they are. But they aren't named for the benefit of passengers. Instead, the IATA hands them out for the benefit of airlines and airports, and they aren't too concerned about whether every code corresponds to real world locations.
Instead, airport codes simply need to be unique. If they weren't, travellers could easily find their planes headed for Fond Du Lac (FLD), instead of Fort Lauderdale (FLL). As there are 17,576 possible combinations, and just over 10,000 functioning passenger airports worldwide, the limit isn't in danger of being reached.
Even so, the extra letter added by the ICAO may start to prove essential if the number of airports continues to grow. In the meantime, be careful about identifying airports from their codes, as they can be surprisingly slippery.
---
Now that you know how airport codes work, book your getaway through our flights page. Seeking travel advice or inspiration? Take a look at our travel tips blog. For all your travel needs, visit CheapTickets.sg!
---
Want to read more?