What do we miss most about travelling?
What made you miss the most about travelling?
'Back in the days...'
That was how my grandparents started a conversation when they referred to something that occurred a few decades ago. Unfortunately, the way we have to travel has changed, but not in comparison to a few decades, but a matter of years. Fortunately, it's making a comeback, but here is a list of things you might have noticed that you were missing about travelling.
5 Things you may have missed while waiting to travel again
---
How was travelling in 2019?
Pre-pandemic: 1 of 5 people traveled to somewhere in the world
In 2019, the number of international tourist arrivals worldwide was estimated to be around 1.46 billion. If we compare this with the estimated global population in the same year of 7.68 billion, this means that 1 out of every 5 people had experienced travelling in 2019.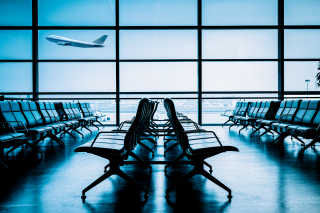 1. Feeling free
With the arrival of the COVID pandemic, many of us immediately had to deal with isolation or 'keeping a safe/social distance' from one another. For travel enthusiasts, the freedom to be able to travel and fly to various destinations in the world was halted. It was no longer the case that only time, budget, or visa restrictions were the main factors that kept a person from going from one place to another.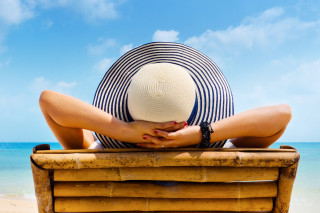 2. Exploring new things
Travelling provides an opportunity for a person or groups of people to explore the world, learn something about themselves or about each other.
3. Meeting people
It starts from the moment you're at the airport until the moment you're probably back home: you cannot complete travelling without bumping into someone. Travelling provides us with an opportunity to meet someone (friends, relatives, partners and others) and/or allows us to meet and make new acquaintances. This can be totally random and can happen anywhere.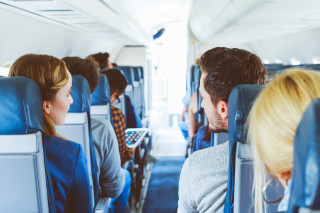 For example, when it comes to meeting someone new, there might be an opportunity when starting a conversation with someone in the airport waiting area, with a fellow traveller sitting next to you on the plane, bus, or train, or while taking a local tour and talking to the guide, meeting a local vendor who enjoys talking about your culture, etc.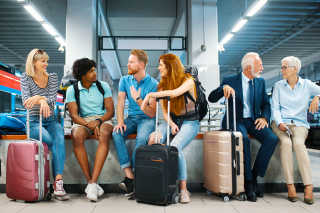 4. Making new memories with family and friends
Spending quality time away from home
One thing about travelling with those who are precious to you is that you can open a door of opportunities for new memories: silly selfie shots, family or group photos surrounded by beautiful sceneries or breathtaking landscapes, learning about the history and understanding the importance of preserving UNESCO World Heritage sites, or just spending a moment to to have a nice conversation away from the usual surrounding, etc.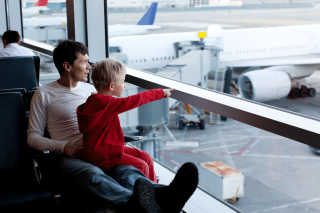 5. The idea of 'to travel' in general
Planning, booking your ticket, packing, preparation
To some (people) they may not miss this part at all, but unless your sole purpose to go the airport is to see the airplanes on the runway or to pick someone up, the following are part of what it means to travel: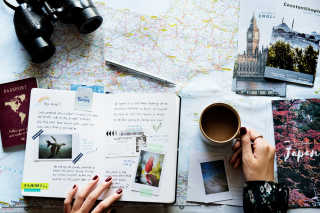 Let's not try to go back to the 'Back in the days' feelings (when we could only wait and think of what we used to take granted for in regards to travelling). Although there are still some necessary requirements, many countries have been lifting their travel regulations for tourists.
As you prepare yourself to get back to the rhythm of travelling, don't forget to check and compare our best flight deals on CheapTickets.sg. Please enjoy your journey exploring the world once again. Safe travels!
Very Important Travel Tip from CheapTickets.sg: As borders are gradually opening up and airlines are preparing to add more flights to destinations around the world, travel rules and regulations are also constantly being updated. It is strongly advised for each traveller to check the current travel restrictions required both for their entry to their destination(s), as well as, the neccesary requirements needed for their return trip. Read more on the Singaporean government's Foreign Affairs and Ministry of Health page for the latest updates.
---
Want to read more travel tips?