World Heritage Sites in Danger
World Heritage Sites in Danger
The number of World Heritage sites in danger from various human and environmental factors is on the rise. Many of our important historic, scientific, biological and ecological sites are under threat due to environmental changes, pollution, human activities and rapidly spreading agriculture. Climate change, wars, political instability, drought and urban encroachment are also threatening some of our most important heritage locations. Let's learn more about World Heritage sites and why some of our most important historic and natural locations are on the danger list.
What are World Heritage Sites and why is it in danger?
---
What does it mean to be a World Heritage site?
Significant sites are designated as World Heritage sites by UNESCO (The United Nations Educational, Scientific and Cultural Organization). This is a specialised agency of the United Nations which fosters world peace and the protection of our natural heritage. The criteria for being named a 'World Heritage Site' is that the site should have 'cultural and natural heritage around the world considered to be of outstanding value to humanity'. The site is usually a unique area which has obvious cultural or physical significance. Ancient ruins of once important structures, notable architecture, cities, deserts, mountains, forests, lakes, monuments, tombs, islands, gardens, or wilderness areas can all be World Heritage Sites. Emphasis is given to both man-made and natural sites, and are worthy of preservation due to their value for present and future generations.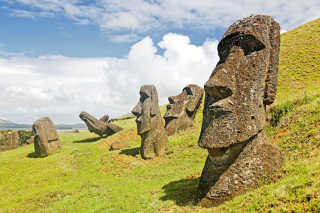 What is a World Heritage site and why is it important?
A location is regarded as being worthy of special protection if it contains within it, significant historical relics and artifacts, ancient architectural value, historic value, scientific merit and archeological importance, among other points of merit. Places that have been important to the cultural development in the area, locations of historic battles, man-made structures like churches, forts and tombs may all fulfill this categorisation. If sites like this are not protected, humanity will lose an important part of their natural heritage and history would be lost to us in some form.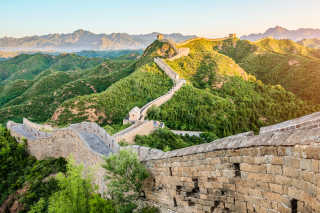 How many World Heritage sites are there in the world?
UNESCO has proclaimed 1,121 World Heritage sites across the globe with 869 of these being culturally relevant, 213 being natural locations, and 39 of blended value. These locations are found in 167 countries. Italy and China have the most heritage sites in the world.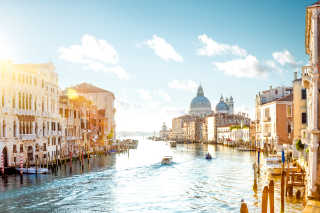 How many World Heritage sites are on the danger list?
There are 53 World Heritage Sites currently on UNESCO's danger list. They include sites like the Everglades National Park, US, the Historic Town of Zabid in Yemen, the Selous Game Reserve in Tanzania, the Medieval Monuments in Kosovo, Serbia, the islands and protected areas of the Gulf of California in Mexico,the city of Timbuktu in Mali, and the Chan Chan Archaeological Zone in Peru.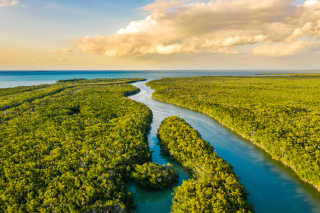 Why are World Heritage Sites in trouble?
Many locations are under severe threat of degradation due to natural, environmental factors, wars, desertification, crumbling or human activities amongst others. These sites are considered to be in need of urgent intervention to prevent the destruction of their innate value.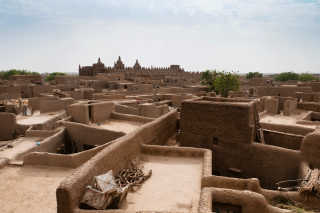 What makes them go on the 'danger' list?
Locations are placed on the danger list if experts are alerted to imminent situations that may lead to the degradation or destruction of the natural heritage value of the site. The government of the country in which the location occurs may notify UNESCO of a threat to the location or any other person may do so if they have knowledge of any natural, human, environmental or ecological threat to the site.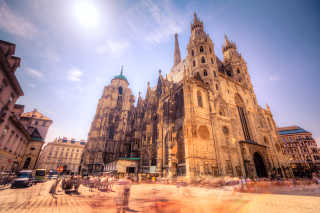 How are World Heritage sites protected?
World Heritage sites have special legal protection afforded them by an international convention. The convention is administered by UNESCO which recognises that there are notable places in the world that are in danger of being destroyed or damaged by changing environmental conditions and degrading human activities and can take appropriate legal action to ensure that these sites remain protected. Under the convention, no unlawful activity may take place in a World Heritage location.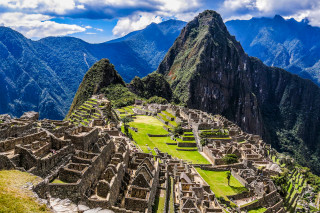 Plan your next vacation with a list of World Heritage sites to vist
With over 1000 various locations around the world, how about planning your next trip to visit some of these amazing locations? When the time is right, compare airlines on CheapTickets.sg and check our best flight deals to worldwide destinations which are the home to some of the world's most awe-inspiring World Heritage sites.
---
Want to read more?