What to know before travelling to French Polynesia
What to know before travelling to French Polynesia
Nestled midway between Australia and South America, French Polynesia is made up of five beautiful archipelagos, each with its own unique island charm. Famous for its white sand beaches, unusual dive spots, snorkelling tours and the idyllic Overwater Bungalows of Tahiti, the main attraction of the islands is its relaxed mood. Here is what to know before travelling to French Polynesia - an exotic island paradise!
Travel tips to know before your visit to French Polynesia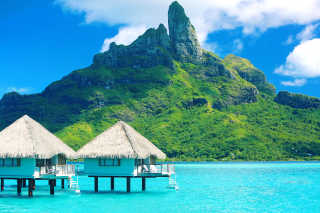 Five exciting reasons to visit French Polynesia
1. Landscape: The turquoise water and scenery of this region are among the most beautiful and peaceful in the world.
2. Relaxation: The superb relaxation potential of the area, alone, is reason enough to visit and stay for a while, lazing in the sun and soaking up the traditional dancing and cuisine of the local inhabitants.
3. Abundance of activities: A range of adventure and water activities, to rival the best, is on offer on the islands, including diving, natural aquariums, wine tastings, zip-lining, surfing and yachting**, and it is easy to visit most of the archipelago within a single week.
4. Bungalows over the water: The Overwater Bungalows are famous the world over for being set right on the peaceful blue water.
5. Privacy: The islands feel like a private escape and the people and cultural activities are well worth experiencing.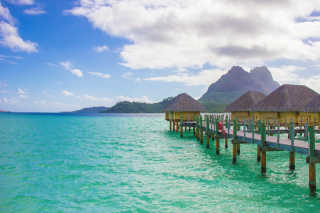 What is French Polynesia famous for?
Manihi, Rangiroa, Fakarava, Tikehau and Hiva Oa in the Tuamotu islands are the most famous diving locations in French Polynesia, next to Tahiti and Bora-Bora. The Fakarava Atoll is one of the most well-known and popular diving spots on the archipelago. Secluded coves and beaches are another reason to visit the region. Resorts in the area are dotted with luxury hotels and offer five-star service but there are also three-star hotels for the budget-conscious traveller. May to October is the best time for scuba diving and offers the best beach weather. Tall coconut trees, black pearl diving and lagoons teeming with sea life complete this picturesque island.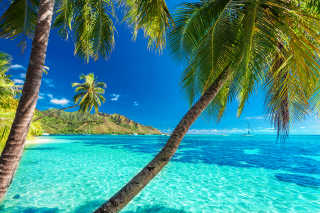 Memorable attractions in French Polynesia!
Once you've had your fill of visiting the best local dive spots, take a trip to Magic Mountain on the island of Moorea. These low, rugged mountains are the highest points on the fairly flat islands and from here you can enjoy breathtaking 360-degree views of the lagoon, ocean and surrounding island paradise. The route also allows visitors views of valleys, villages, orchards, and pineapple farms. This ancient volcanic island can best be reached by 4WD or quad bike. Belvedere Lookout has stunning views of Cook's Bay, Opunohu Valley, Mount Rotui and its slopes and peaks. The Arahoho Blowhole is a popular local attraction that you can see from the roadside. Under the right conditions, the blowhole shoots water into the air much like a geyser. The Robert Wan Black Pearl Museum chronicles the history of the rare Tahitian black pearl, which forms an integral part of the history of the island. The 19th century Notre Dame Cathedral is the oldest in Tahiti and a visit to this fascinating yellow building with its beautiful high steeple and red roof is a must-do! Local arts, crafts, fresh food and more can be bought at the Pape'ete market.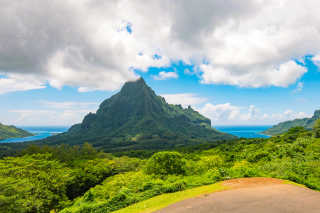 The best cities in French Polynesia
Papeete is the beautiful capital city of Tahiti. It is a graceful city where you will find flowers and palm trees in abundance. It was once a trading and whaling port but today prides itself on welcoming tourists and its quayside area, near the main street is well worth visiting. The Aremiti ferry travels between Tahiti and Moorea and departs from Papeete. Vaitape is Bora-Bora's largest city and is famous for Matira Beach which is the largest public beach in the region. Motu Pita Aau is a small but gorgeous island near Vaitape that is popular for daytime, dinner, and sunset cruises.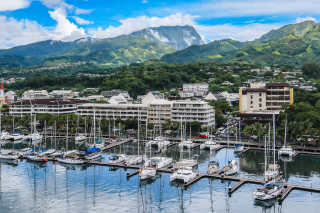 When is the best time to visit?
The best weather in French Polynesia occurs from June to August and this is the best time to take advantage of the sunny beach weather. Dry, balmy days and warm to hot temperatures make this an idyllic time of the year in Tahiti, Bora-Bora and all across the archipelago. The lowest prices are usually found outside of this peak season, when there are also fewer crowds, more frequent tropical showers but still plenty of sunny days. Temperatures are still comfortable during the off-peak season. The islands are relatively free from storms and November is the best time for whale watching!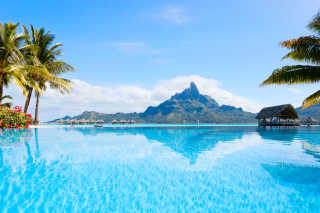 Five things to know before travelling to French Polynesia?
1. Currency: The accepted currency in most parts of French Polynesia is the US dollar and the Euro. However, in Tahiti, the French Pacific Franc (CFP) is the accepted currency.
2. Language: Local restaurant, hotel and shop or resort employees speak fluent English but the official languages in French Polynesia are Tahitian and French.
3. Visa and Flights: Visitors to French Polynesia don't require a travel visa if their stay is shorter than 90 days but you will need a valid passport for at least six months stay and to provide proof of a return or onward flight. There are local flights that run between the archipelagos, so book in advance.
4. Tipping: Tipping is not a standard practice in the region but some hotels and restaurants may include a service charge on their bills. However, tipping is welcomed to show appreciation for excellent service.
5. Preparation: As this is a tropical destination, visitors should prepare a packing list: pack sunscreen, insect repellent, reusable water bottles, a swimsuit, a sun hat, and lightweight casual clothing.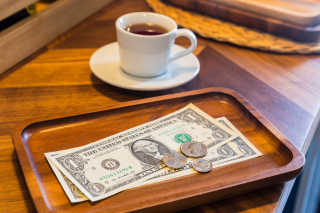 More exciting facts about French Polynesia!
There are no less than 118 islands in the region!
Tahiti is the largest of the islands in French Polynesia. Papeete, the capital city, (or Pape'ete in Tahitian) means "waters from a basket".
The overwater bungalows in Moorea were built in the 1960s.
Inhabitants of Tahiti receive fresh bread deliveries twice a day in 'letterboxes' outside their homes!
The tiare is the national flower of Tahiti. If you are a single woman, you wear one behind your right ear. If you're taken, your right ear!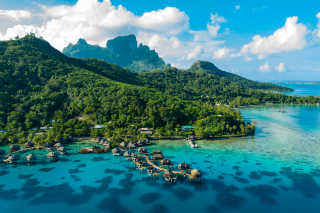 Sun-drenched wide open spaces and local culture, turquoise seas, and kilometres of coastline to explore make this a rejuvenating travel destination for the whole family. Do you want to add this paradise destination to your travel bucket list? Start first by comparing air ticket prices to French Polynesia on CheapTickets.sg!
---
Want to read more?