When A Flight Is Delayed Or Cancel
What happens when a flight is delayed or cancelled?
Every year, thousands of people get stranded at airports due to delays, cancellations, and missed flights. But do you know what to do when a flight is cancelled or delayed? Below are some useful tips to help you handle those inevitable delays and cancellations.
Contacting the airline
Immediately after you realize your flight has been delayed or cancelled, the first thing you should do is to call or email the airline. Make sure to provide the airline with the ticket number and any other essential information that will help the process of making alternate arrangements go quickly. Most airlines will have already booked you on the next available flight or may assist in looking for seats with another airline if possible. This is usually done with no fees or penalties. But, you should always be prepared for various options. Going through another airport may be an alternative. If there is a weather issue, unfortunately, you may find that you are stuck with no flights available, and may need to stay at the airport.
Rebooking a flight on your own
If the airline is taking too long to offer alternative flights, you do not have to wait; hop online to see if you can rebook on your own. Actually, the quicker you start looking for alternatives, the more apt you are to go on your way while everybody else is still looking them up. Various airlines offer rebooking features on both their website and app. You can take advantage of these features even when you experience the shortest delays. Just withdraw your reservation, and you will see the option to rebook.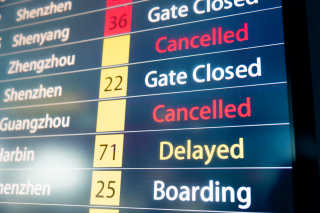 Asking for compensation
If your flight is cancelled because of mechanical or personnel problems, the airline is entitled to refund the unused airfare plus any other fees including baggage fees. The airline may also offer you a voucher for you to travel on a future date instead of a cash refund. If this is the case, be sure to inquire if the voucher has any restrictions, such as expiry dates, blackout dates, special booking requirements, or if there are any limits on the number of seats.
Although each airline has its own way of handling and caring for its passengers who are stranded at the airport, it is recommended that you ask the airline staff if they will pay for meals or a hotel room. Some air carriers may provide these amenities to passengers, while others do not offer any services.
However, if your flight is cancelled due to bad weather or other factors beyond the airline's control, you are probably not entitled to any compensation. Airlines are also not required to compensate you for any losses that result from the cancelled flight, such as prepaid accommodation, holiday packages, concert tickets, or lost wages.
Using your credit card benefits
Some credit cards offer flight delay benefits if the cancelled flight was booked using a credit card. For you to qualify for the benefits, some companies say that the delay should be more than six hours while others say it should be more than 12 hours. The reimbursement will cover reasonable expenses incurred during a delay, including accommodation fees, meals, transportation, and other essential supplies.
Contacting your travel insurance company
Travel insurance companies deal with claims on a case-by-case basis, and will not pay any costs that should be covered by the airline. Therefore, once you are hit with a flight delay or cancellation, speak to a representative of your insurance company to find out if your accommodation and expenses are covered. It could be that your policy pays a certain amount for long delays. Some policies cover for "substantial loss", such as a hotel reservation made independently.
If you travel frequently, it's probable that at some point you will experience a flight delay or cancellation. By simply planning for a delay or a cancellation before it happens can give you the upper hand when trying to get alternative flights. Some of the things you can do are; booking flights that are earlier during the day, keep checking if there are any delays before your flight. This information is usually on the airline's website. If you spot any delays or cancellations, be proactive and talk to airline staff to see if they anticipate any problems with your flight.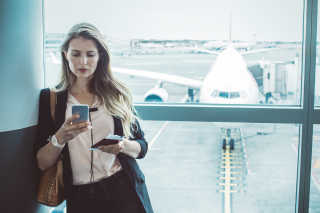 ---
Do you want to start planning your next trip? Find your flight tickets straight away at CheapTickets.sg.
---
Want to read more travel tips?