Which Type Of Plane Am I Actually Flying With
Which type of plane am I actually flying with?
How much legroom will I get? How are the seats distributed? Will I have inflight entertainment? These are just some common questions all travellers ask. Read on to find the answers to those common queries.
Finding out which plane you are flying in:
Before you start looking into the aircraft specifications, you must first decide on a destination to begin your search. If you do not yet know where you wish to go, go on and get inspired. When you have chosen your travel destination and dates, CheapTickets.sg will then help compare all flight tickets from our extensive airline network. Then, you can easily see which plane you will be flying with to your destination.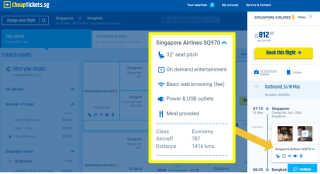 To see these detailed flight details as seen in the image, click on flight details under the airline logo on the left. Next, click on the stated flight number (SQ970) and you will be able to find at the bottom the exact aircraft model you are flying onboard to your destination. In this case, you are flying to Bangkok with Singapore Airlines via a Boeing 787. In addition, you can immediately see that with an Economy Class ticket, you will get to enjoy a guaranteed 32 inch (81 cm) legroom and the other available facilities for your own use.
These are the most widely used aircrafts:
To categorize the models of the most commonly used aircraft globally, we first make a distinction between short/ medium haul flights and long haul flights. With this, we will be able to know the differences in the model of aircraft used based on the travelling distance they are most suited for.
Short & Medium haul flights
If you are flying to a country within Asia or in the Pacific, chances are that you will do so in an Airbus A320 or a Boeing 737-800. Through our data, we observe that these aircraft models are often used for shorter flights. The Airbus A320 also has four variants: A318, A319, A320 and A321. Interestingly, the smaller the number of the aircraft model, the smaller the size of the aircraft.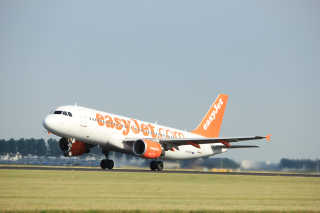 Airbus A320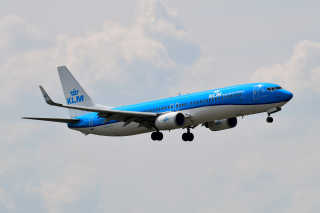 Boeing 737-800
Long haul flights
If you are flying to a destination that is further away, chances are that you will fly in an Airbus A380, an Airbus A330-300 or a Boeing 777.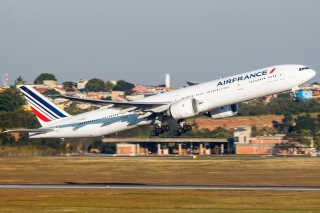 Boeing 777-300ER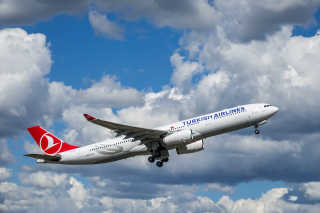 Airbus A330-300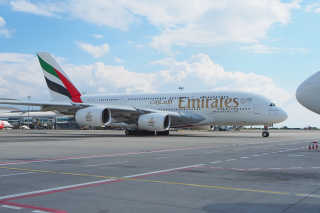 Airbus A380
Tracking
If you are curious about the exact location of your friend or family member in the air, just key in their flight number on this website. Here, you are given live updates as to where the plane currently is - so, track away!