Cheap Flights from Singapore to Bangkok | CheapTickets.sg™
Experience street markets, Thai cuisine, and more in the Thailand's capital city. Compare and book cheap flights with a single click, only on CheapTickets.sg!
Once a small, neglected trading outpost, the city of Bangkok is now the bustling, metropolitan jewel in Thailand's crown. It is known globally as the cultural heart of the country and with over 11 million inhabitants it is by far Thailand's biggest, most populous city. That number continues to swell every year in the height of the tourist season from November through to March as visitors continue to flock to the area to enjoy the warm weather, historical attractions, sightseeing and vibrant nightlife. The city is also home to many expats who have fallen in love with the way of life there.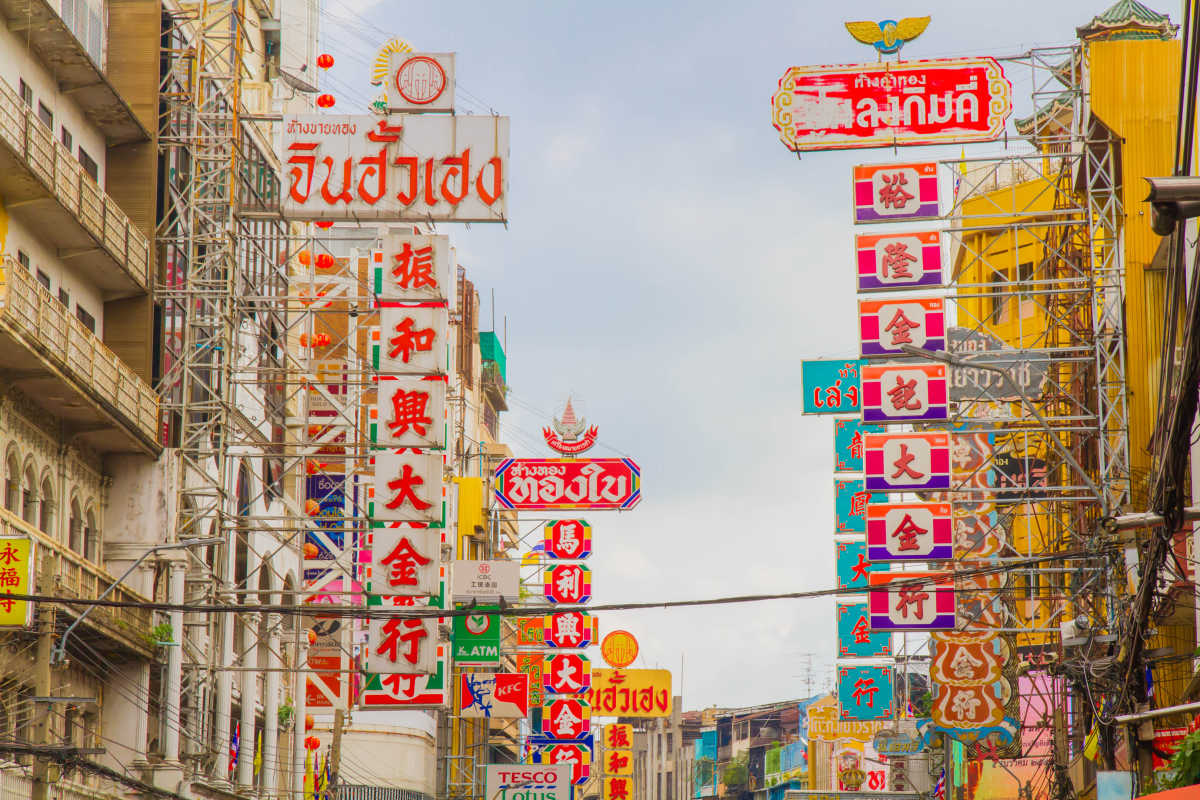 Bangkok is an ideal travel destination for a wide variety of people, catering to plenty of different interests. The spiritual may find solace in the city's many temples while history buffs and fans of architecture may simply marvel at the scale and beauty of these ancient attractions. Marital arts aficionados will revel in the opportunity to get up close and personal with some of the foremost experts in Muay Thai, or Thai Boxing, a popular sport in the city. Plus, the nightlife of the area offers entertainment across all spectrums, from cabaret performances, bars, to a wide range of clubs.
New York may be known as the city that never sleeps, but Thailand's capital doesn't get much rest either, as an extensive calendar of events and festivals keeps the city buzzing all year round. There are free, open air festivals for the musically minded, with songs ranging from classical Thai to Western pop. You can enjoy days dedicated entirely to the nation's youth, or revel in the racial or religious holiday of your choice - Visakha Bucha Day and Chinese New Year are just two of many important days in the year. No matter when you choose you visit, there's bound to be something fun for all the family to do, so be sure to book your flights soon!
Things to do in Bangkok
Thank us later for compling the must-dos here in Bangkok! Read all about it here right now! Top night markets and Top 10 street food joints not to be missed.
Events in Bangkok
The fun never stops in Bangkok. Musical, cultural and other events and festivals are staged all year round, with lots to choose from.
Practical Info
Temperature: The average temperature is 32˚C during the summer and approximately 28˚C during the winter.
Currency: Thai Baht (THB)
Cheap Flights from Singapore to Bangkok
Looking for great deals or airfare promotions to Bangkok? CheapTickets.sg offers you great fares so do check us out for amazing promotions on our flights to Bangkok. We also offer you an unparalleled booking experience. You can book from your laptop, tablet or smartphone and be assured of great flight deals and an easy booking process. Did you know you can save some money by traveling on different days or fly from other airports? Use the filters on the search result page to find cheap flight deals.
Tip!
Complete your trip and book a hotel or rental car directly with us. Handy! Also, don't forget to buy travel or cancellation insurance with us - travel in peace, on the cheap!