Top Markets To Visit In The World
Top 10 Markets To Visit In The World
If you ever want to understand better the culture and traditions of a place, visiting a local market is one of the best ways to do so. You can find markets in every country, but here's a list of 10 markets in the world that you should visit at least once!
Where are some of the world's famous markets located?
---
1. Jemaa El-Fna
In which country would you find Jemaa el-Fna? Morocco (Africa)
Jemaa El-Fna is a square located in the middle of the old city of Marrakech, known for its famous market where you can get a sense of the Moroccan culture through the different shops, activities and performances. From all kinds of food places, to dentists and doctors, snake charmers, storytellers... you can find anything in Jemaa El-Fna!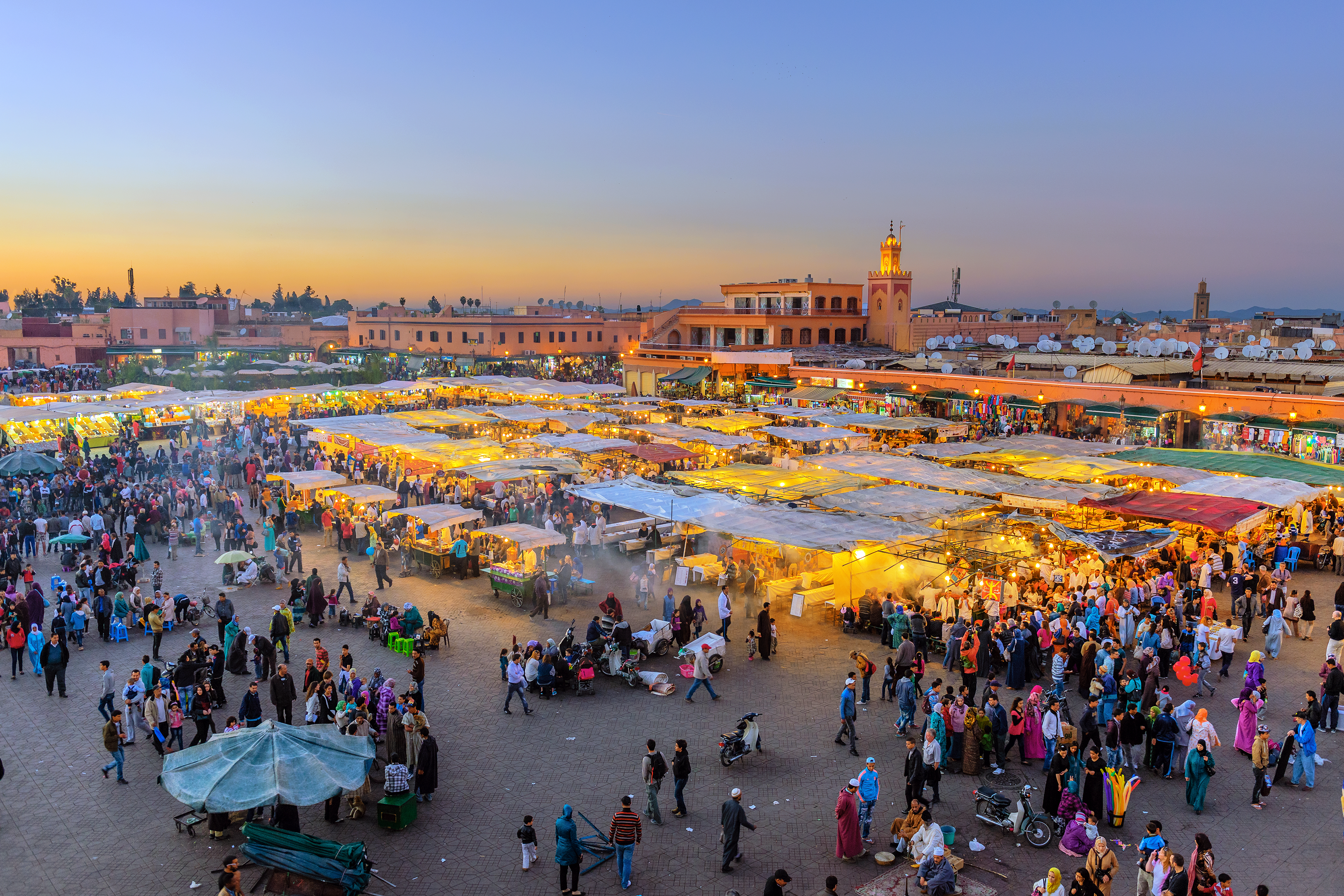 ---
2. Khari Baoli
In which country would you find Khari Baoli? India (South Asia)
Khari Baoli, located in Old Delhi, is considered the largest spice market in Asia, where you can find all kinds of spices and other food products like dry fruits, rice and tea. Get lost among the different paths and enjoy the big variety of colours and smells, while watching the locals negotiate for the best prices.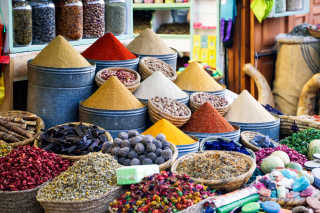 ---
3. Camden Market
In which country would you find Camden Market? United Kingdom (Europe)
Camden Market is a market place where you can find from all kinds of food, clothes and jewellery to pieces of art and music. It's located next to the main street of Camden Town, a unique neighbourhood in north London. Around the market you can also find an active nightlife, with pubs and clubs that offer live music performances and other entertainment activities.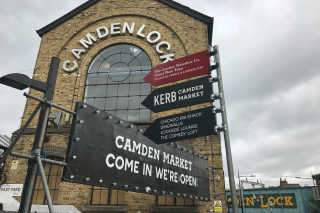 ---
4. Weihnachtsmarkte
In which country would you find Wiener Weihnachtstraum? Austria (Europe)
Vienna is one of the best places to visit in winter if you want to get into the Christmas spirit. During December, you can find up to 12 main Christmas Markets around the city, also called Weihnachtsmarkte, where you can buy all kinds of Christmas-related items. The most famous one is the Wiener Weihnachtstraum located in front of the City Hall, where you can also go ice skating!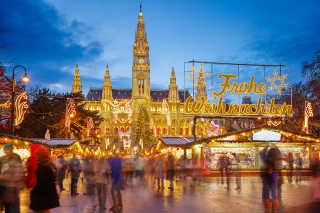 ---
5. Chatuchak Market
In which country would you find Chatuchak Market? Thailand (Asia)
Chatuchak Market, located in Bangkok, is the largest market in Thailand. The market is divided in 27 sections where you can buy different kinds of items, like clothing, handicrafts, food, ceramics, antiques, art, books and even pets! If you visit Chatuchak Market or any other market in Thailand, get ready to put in practice your negotiation skills to get the best prices.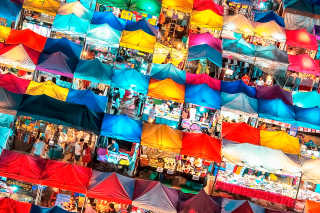 ---
6. Grand Bazaar
In which country would you find the Grand Bazaar? Turkey (Asia/Europe)
The Grand Bazaar, located in Istanbul, is the largest covered market in the world, formed by more than 60 different streets and 4000 shops. In Grand Bazaar you can find an endless variety of the most traditional Turkish items, like handmade carpets and other textiles, colourful lamps and lanterns, ceramics, all types of turkish metalware, and much more!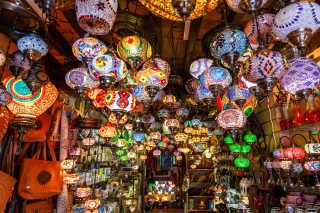 ---
7. Khan El-Khalili
In which country would you find Khan El-Khalili? Egypt (Africa)
When visiting Cairo, make sure you save some time to visit Khan El-Khalili, an ancient Egyptian marketplace located in the historic center of the city, where you can find all kinds of gold items, colourful lanterns, perfumes and even musical instruments. The market is the most accurate image of an old Arab souk and a place where you can discover more about the Egyptian traditions.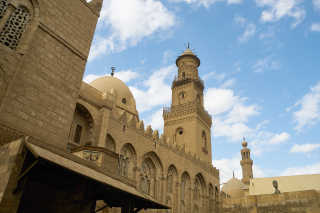 ---
8. La Boqueria
In which country would you find La Boqueria? Spain (Europe)
La Boqueria is the most famous food market in the city of Barcelona, located in one of the most popular streets, Las Ramblas. There you can find all kinds of fresh food products, as well as good restaurants and bars in the surroundings. The market is not only visited by many tourists every year, but is also where many of the locals go to find the best quality products for their meals.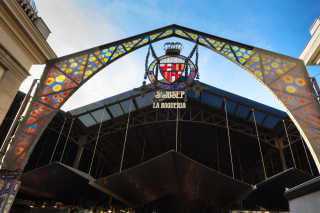 ---
9. Muara Kuin Floating Market
In which country would you find the Muara Kuin Floating Market? Indonesia (Asia)
Muara Kuin is a floating market held in traditional boats over the junction of the Barito and Kuin River, in Banjarmasin, Indonesia. The market starts everyday at dawn, after the locals have made their prayers, and it usually finishes around 9AM. Sellers mostly offer fresh vegetables, fruit and fish to the buyers, and usually intense negotiations take place.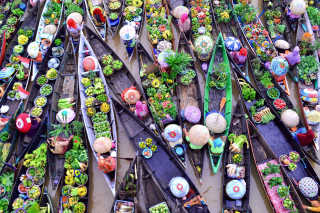 ---
10. Ver-o-peso
In which country would you find the Ver-o-peso? Brazil (South America)
Ver-o-peso is a market hall located in the city of Belém, in the north-east of Brazil. The market has different sections where they sell different products coming from the Amazon forest. The most famous ones are the Açaí Fair, where açai berries are sold, or the Ver-o-peso docks, where you can find fresh Amazon fish.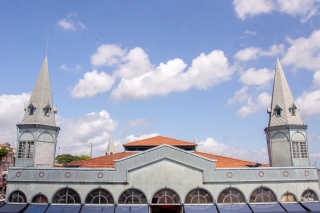 ---
Are you curious to discover these unique markets or perhaps explore other popular markets in the world? The Pike Place Market in Seattle, or the famous Tsukiji market and new Toyosu market in Tokyo?
Don't wait any longer to visit these destinations! Compare great international flight deals and book with CheapTickets.
---
Want to read more?