Why you should visit Australia and where you should go
Why you should visit Australia and where you should go
After two years Australia has finally reopened their borders for international travel and vaccinated travellers can now enter the country without having to quarantine or under any tests (but please dont forget to apply for your ETA visa). If you're still contemplating, if a trip Down Under is worth it, we have seven reasons for why you should visit Australia, that will make your doubts disappear!
1. It is THE Perfect Road Trip Destination!
The first one that comes to mind for sure is the Great Ocean Road that leads down the wild south western coast of Australia. Make sure to plan some more time for your road trip and don't just stop at the most famous (and most photographed) spot, the Twelve Apostles. There's so much more to see along the way! From cute little fishing villages, secluded beaches and mystic waterfalls, to deep green rain forests and picturesque blowholes like the Lorch Ard Gorge in Port Campbell National Park. There's a reason they call it one of the most beautiful panoramic routes of the continent!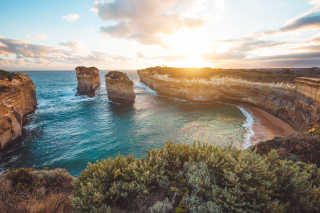 2. Perfect Beaches to go Surfing (or learn it)
Australia embodies the surfer's spirit and lifestyle. No wonder, with its 37,000 km of coastline, there's plenty of options to hit the waves! The most legendary spot has to be Bondi Beach, which is only 8 kilometers away from Sydney.
Byron Bay and Surfers Paradise are two other great options right at the famous Gold Coast, if you want to hit the waves during the day and the club during the night.
If you're not in the mood to fight for the best wave and are also not much of a clubber, Noosa at the Sunshine Coast is the place for you, as it is way more laid-back. All three spots are close to Brisbane, so keep that in mind when planning your trip!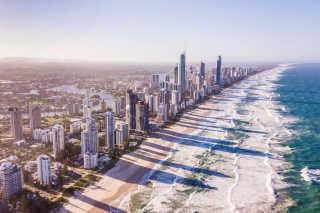 3. The Diverse Nature and Landscape
It doesn't even matter WHEN you take your trip Down Under. As the north of the country stays warm all year round, you could go sunbathing or surfing at a tropical beach in Cairns, or skiing in Melbourne at the same time of the year, since only the south actually gets chilly during the winter months (which are June-August).
Generally speaking, Australia's nature is so diverse, no matter what you're looking for, you'll find it here! From the sapphire-misted Blue Mountains at the western edge of Sydney to the deep green Daintree Rainforest, which is known to be the oldest rainforest on earth, you can even find pink lakes like the Hutt Lagoon. Australia's nature really has the whole color palette to offer!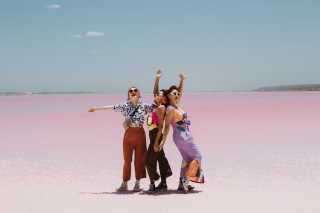 4. The Incredible Underwater World
Talking about nature, there's one thing that can't be skipped on this list. With the Great Barrier Reef, Australia can offer the biggest coral reef in the world. In fact, it is the only living organism that can even be seen from space! Grab your snorkelling or scuba diving gear and head off to watch all the colourful corals, tropical fish, turtles, rays, dolphins and other marine life. There's a whole world to explore down there! The Great Barrier Reef Marine Park is even listed as a UNESCO World Heritage wonder.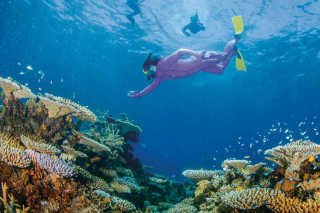 5. Iconic Wildlife
Just as the landscapes, there is also a great variety of wildlife to be found in Australia. You can visit the beach kangaroos at Lucky Bay in Cape Le Grand National Park or get dangerously close to crocodiles, rare snakes and exotic birds on a boat tour through the wetlands of the Yellow Waters Region in Kakadu National Park (without actually being in danger of course). When you're there already, make sure not to miss the Twin Falls and Jim Jim Falls, the two biggest waterfalls of the park. During the dry season they slow down to a trickle, so you can walk right to the base of the falls and enjoy the imposing views. During the wet season scenic flights are a great option to enjoy their beauty, as it is too dangerous to walk up close due to flooding.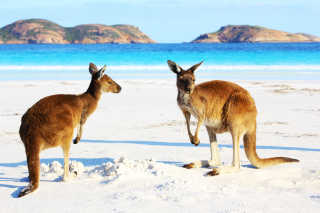 6. It is the Perfect Family Vacation
Because of all these reasons, Australia is also a great destination for a family holiday. Adventuring in the nature, spending a lot of time outdoors with your loved ones and watching all the exciting animals, Australia really has it all! No matter how old your kids are, as there is so much to do, you can just choose your destinations in a way that it fits your preference. You could also go on a family self-drive adventure to enjoy several different destinations while being completely independent with your kids.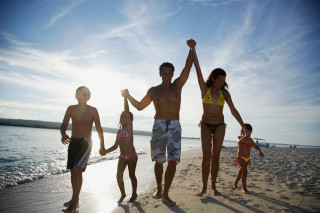 7. Amazing Cities to Explore
Besides all its stunning nature, Australia is the home to some amazing cities that are worth a visit.
Explore Sydney
The first one that comes to mind usually is Sydney and there's a reason for that! With its beach lifestyle, pulsating nightlife and vibrant culture, this city has the most pulsating cosmopolitan ambiance in the whole country. Make sure to check out the harbour with its amazing views of the well-known Opera House and the Sydney Harbour Bridge.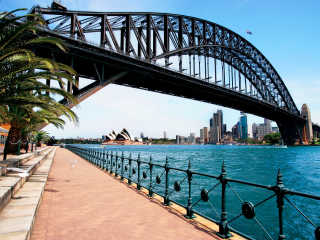 Explore Melbourne
If you find yourself down south, don't miss a visit to Melbourne. Thanks to its great foodie scene, passionate coffee culture and colourful street art, it is also known as Australia's capital of food, art and culture.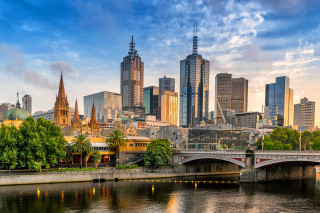 Explore other amazing cities in Australia with CheapTickects.sg
Depending on where you are in the country, there are many more cities like Perth, Brisbane, Adelaide and the Gold Coast, that are just waiting to be explored by you.
Ready to book your trip to Down Under? Book now with CheapTickets.sg and get our best deals on your flights to Australia.
---
Don't know where to go yet? Check out our blogs!