World Heritage Sites in Africa
World Heritage Sites in Africa
Africa is a continent with huge cultural significance as well as unforgettable and unique natural landscapes. Among its 54 countries are some of the most appealing holiday destinations on earth. It's a continent that boasts terrain as diverse as jungle, desert and bio-unique islands, a place with huge waterfalls, vast savannahs and epic mountains. It is also the birthplace of humanity. It's little wonder that there are so many UNESCO protected sites to discover in Africa. With this many to choose from, let's take a closer look at some of the best World Heritage sites in Africa.
---
How many World Heritage sites are there in Africa?
There are about 143 UNESCO World Heritage sites in Africa. Sites are either categorised as 'Cultural', 'Natural', or 'Mixed'. From the most southerly point of South Africa to the cities of Northern Africa and all the natural and cultural wonders in between, let's take a look at the best World Heritage sites on the African continent.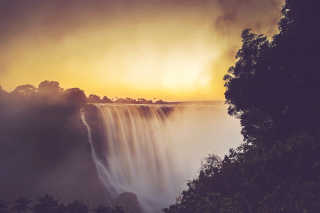 Which country in Africa has the most World Heritage sites?
South Africa boasts the most World Heritage sites of any country in Africa. There are ten World Heritage sites found across this vast country. The best World Heritage sites in South Africa include Robben Island, the holding place of Nelson Mandela during his time in incarceration and Cape Floral, one of richest sites of diverse plant life on earth. Both of these are easily accessible for those staying in Cape Town. For holidaymakers to Johannesburg it's easy to access the Cradle of Humankind, a fascinating site of early hominid fossils, or iSimangaliso Wetland Park, a stunning natural site home to rare animals, including southern white rhinos, black rhinos, cheetahs, and coelacanth fish.
Also, Ethiopia and Morocco each boast nine World Heritage sites whilst Tunisia is home to a further eight, any of these countries make for exceptional African holiday destinations.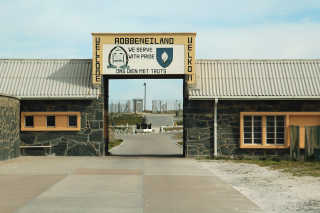 Which are the most visited World Heritage sites in Africa?
One of the most popular World Heritage sites in Africa is The Medina of Marrakesh. The historic centre of the city is home to a bustling market place, original cobbled streets, Place Jamaâ El Fna theatre, Bandiâ Palace and Kasbah, all enclosed in 900 year old pink city walls. Also hugely popular is the The Giza Pyramid Complex in Egypt. One of the Ancient Wonders of the World and visible by space, the Pyramids of Giza attract nearly 15 million visitors every year, and for good reason. These amazing pyramids were built over 4000 years ago and are testament to the immense skills of the Ancient Egyptian civilisation. Also popular is Victoria Falls, in Zimbabwe, at over 1700 metres in width it is one of the world's largest waterfalls.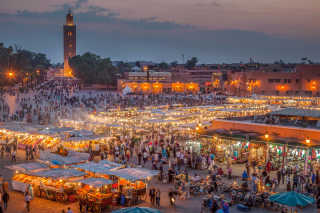 What is the oldest World Heritage site in Africa?
The first site to be granted UNESCO status was The Island of Goree in Senegal, which earned it's recognition in 1968. As a major slave trade centre, the site helps visitors explore and understand one of the most tragic episodes human history. One of the sites that actually dates from the oldest time is Vredefort Dome, a crater in South Africa caused by an impact that was made two billion years ago. Sites that tell us more about the earliest humans include the Valley of the Awash, where the bones of prehistoric Lucy were found in 1974 and the Lower Valley of the Omo. Both of these sites are located in modern day Ethiopia.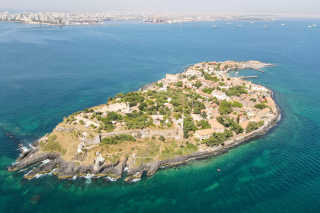 What is the most beautiful World Heritage Site in the African continent?
Beauty is in the eye of the beholder, but few can argue against the jaw-dropping beauty of Mount Kilimanjaro with its snow-capped peak. The views from the mountain are even more incredible, taking in the surrounding savannah, glaciers and forests. Arguably Africa's best viewing platform. Just as beautiful is the Limestone 'Needle' Forest of Tsingy, a unique geological wonder on Madagascar, or the sight of the majestic animals of the Seregenti.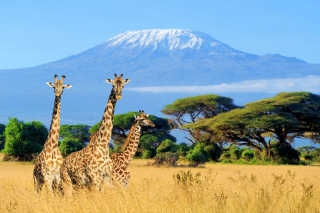 Plan your next vacation with a list of World Heritage sites to visit
With over 1000 various locations around the world, how about planning your next trip to visit some of these amazing World Heritage sites in Africa? Whichever African country you're planning to visit, when the time is right, compare airlines on CheapTickets.sg and check our best flight deals to worldwide destinations which are the home to some of the world's most awe-inspiring World Heritage sites.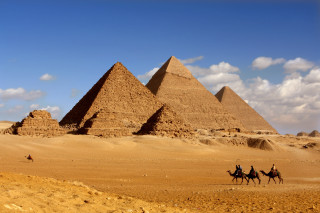 ---
Want to read more?