Explore Singapore
The city of Singapore is located in the country of the same name. In this amazing city, you'll find a unique blend of traditional Singaporean, colonial and Western culture.
Singapore is a multicultural and religiously diverse city, which means that there's always another festival around the corner. If you time your flights to Singapore right, you'll be able to catch holidays and festivals such as the Lunar New Year, Dragon Boat Festival, Deepavali, Thimithi, Hari Raya Puasa and Vesak Day. If you're looking for nature in Singapore, check out the Singapore Zoo, Night Safari, Botanical Gardens, Bukit Timah Nature Reserve, Pulau Ubin and Chinese Gardens. Some great shopping areas include Orchard Road, Bugis and Marina Bay. You would think a city as small as Singapore wouldn't have room for golf courses, but it does! Most golf courses are run by private clubs, but there are some exceptions such as the Sentosa Golf Club and the Marina Bay Golf Course. East Coast Park and Sentosa Island have several lovely beaches where you can relax, swim, barbecue or bicycle. Don't hesitate any longer; book your flights to Singapore on CheapTickets today.
Cheap Flights to Singapore
Singapore: Travel Facts
Approximate Air Distance: 880 miles / 1416 km
Approximate Flight Duration: 1 hr 46 min
Busiest Airport: Singapore Changi International Airport (SIN)
Major Airlines: Malaysia Airlines, Thai Airways International, China Eastern Airlines, Hong Kong Airlines, Qantas Airways, Philippine Airlines, Lufthansa German Airlines etc. Thai Airways International, Cathay Pacific Airways, Myanmar Airways International, Thai Airways International, etc.
Tourist Destinations: The Jurong Bird Park, the National Museum of Singapore, China Town, Mint Museum of Toys, Singapore Botanical Gardens, Bukit Timah Nature Reserve, Changi Chapel and Museum, Sentosa - Underwater World etc.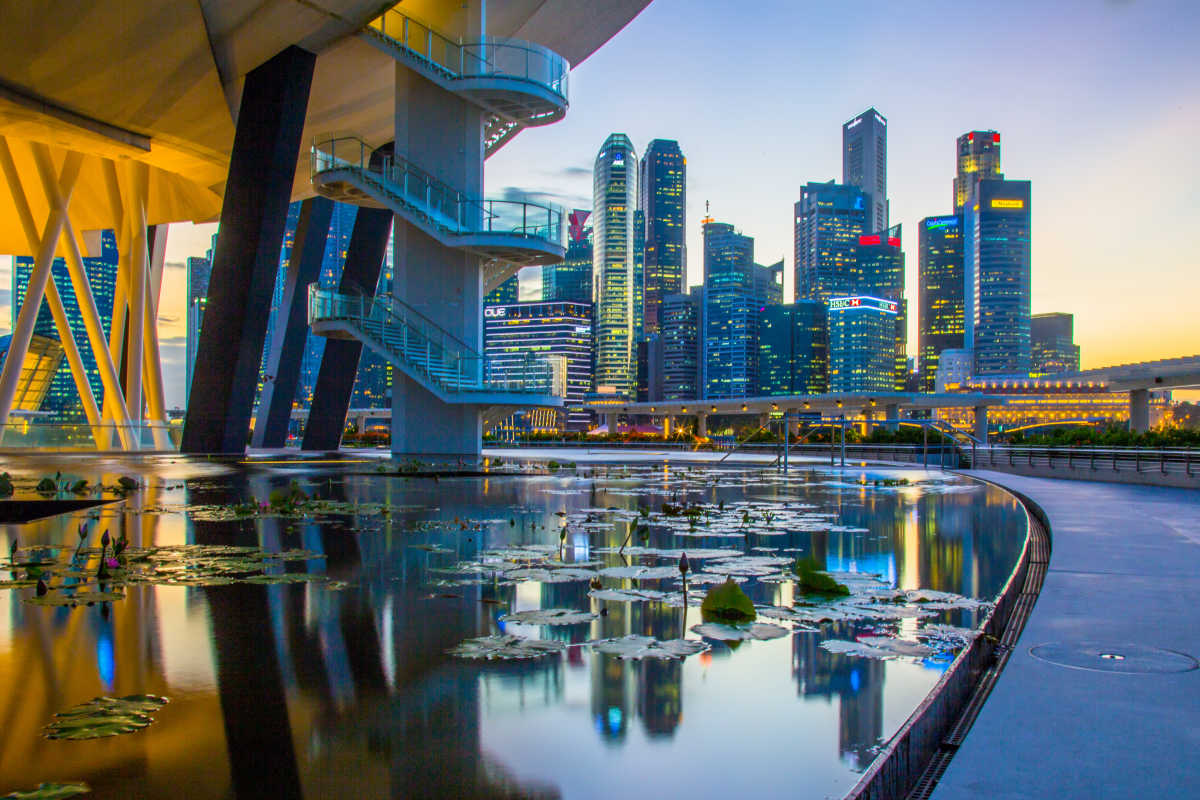 Are you looking for cheap flights for your next holiday to Singapore? CheapTickets.sg offers a large number of flight selections, flying from Singapore to major destinations at every corner in the world including to Singapore! All destinations, airlines and itineraries can be compared easily in seconds at your fingertips.
Search, compare and book your cheapest flights to Singapore with CheapTickets.sg today and discover Singapore.