Cheap Flight Tickets to Singapore | CheapTickets.sg™
Headed to Singapore, Asia's cultural centre? Compare flights from hundreds of airlines to Singapore only on CheapTickets.sg. Book your next adventure with us! Check out the most popular inbound flight routes to Singapore.
Looking for a destination where you can shop till you drop, marvel at nature, sip cocktails in a legendary hotel, trek in an ancient rain forest and enjoy a vibrant festival, all in one day? Welcome to Singapore where you can do all this and much more.
This Southeast Asian city state features beaches and amusement parks for children, some of the best shopping in Asia, and some happening nightlife. Furthermore, as a true cosmopolitan community it hosts a rich calendar of festivals including Chinese New Year, the Hindu Deepavali Festival, and the Singapore Grand Prix.
Things to do in Singapore
Singapore packs a lot into its modest 719.1 square kilometres, and its compact form means you can get a lot done in just a few days.
More to do's in Singapore>>
Practical information about Singapore
Temperature: The average temperature all year round is 31˚C.
Currency: Singapore Dollar (SGD).
See practical information about Singapore >>
Events in Singapore
This cosmopolitan city enjoys a packed calendar of events both local and international.
See all events in Singapore >>
Singapore: Travel Facts
Busiest Airport: Singapore Changi International Airport (SIN)
Major Airlines: Malaysia Airlines, Thai Airways International, China Eastern Airlines, Hong Kong Airlines, Qantas Airways, Philippine Airlines, Lufthansa German Airlines etc. Thai Airways International, Cathay Pacific Airways, Myanmar Airways International, Thai Airways International, etc.
Tourist Destinations: The Jurong Bird Park, the National Museum of Singapore, China Town, Mint Museum of Toys, Singapore Botanical Gardens, Bukit Timah Nature Reserve, Changi Chapel and Museum, Sentosa - Underwater World etc.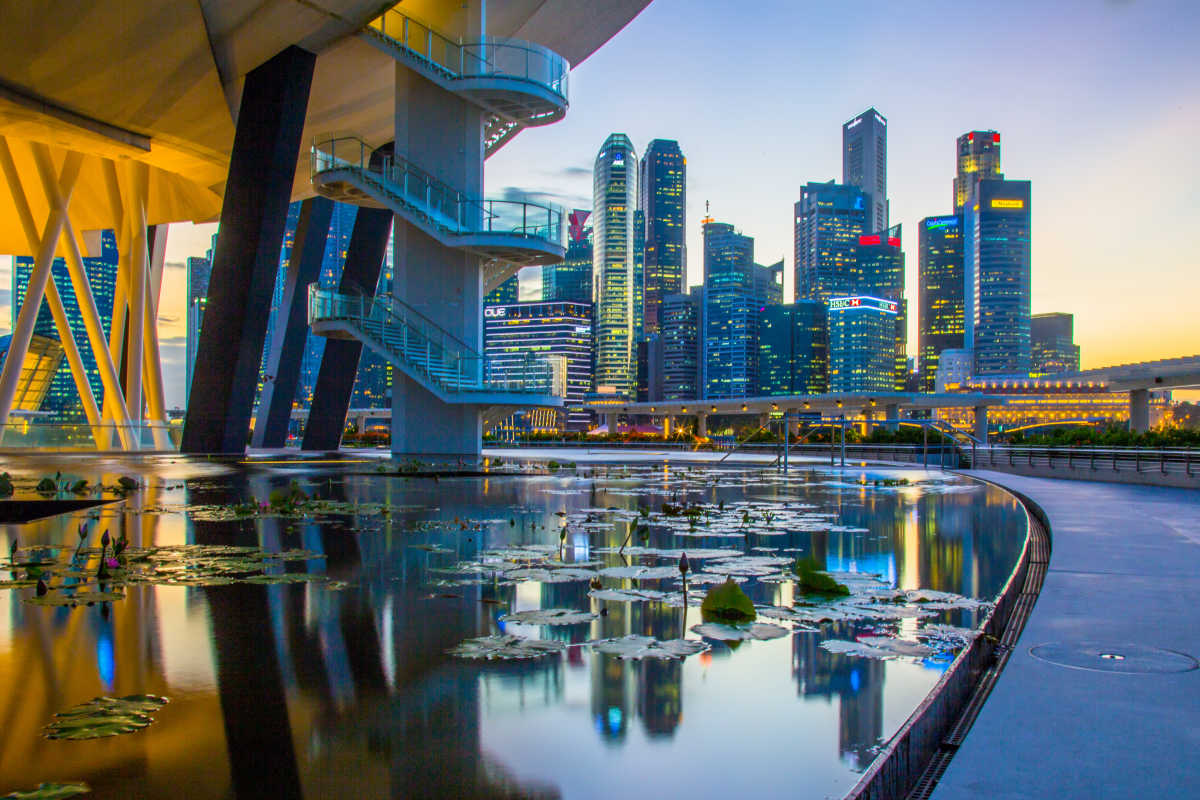 Flights to Singapore
Looking for great deals for flights to Singapore? CheapTickets.sg offers you great fares and an unparalleled booking experience. Book from your laptop, tablet or smartphone and be assured of soem great deals and a easy booking process. Did you know you can save some money by traveling on different days or fly from other airports? Use the filters on the search result page to find great deals.
Tip!
Complete your trip and book a hotel and / or rental car directly with us. Handy! And make sure you don't forget to buy a travel and / or -cancellation insurance. In some cases it could help you save a lot of money.