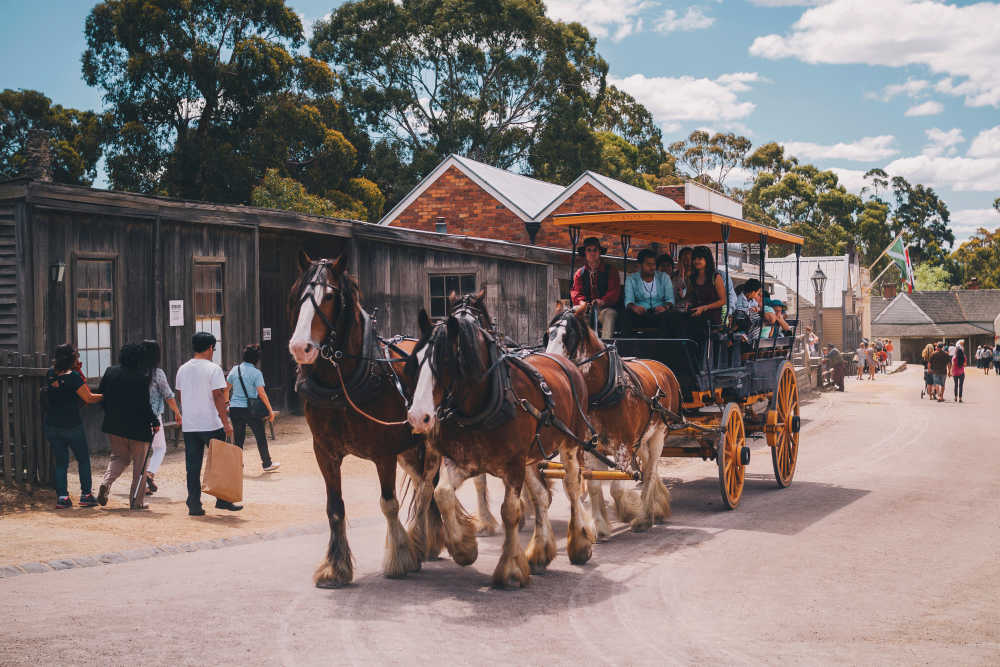 Sovereign Hill at Ballarat
Southeast of Stawell is Ararat, a thriving community settled during the gold rush of the 1800s. Visit the former goal for the criMinsally insane, J Ward, explore the Gum San Chinese Heritage Centre and the Langi Morgala Museum, which commemorate the history of Chinese immigrants who settled in the region to seek their fortune.
From here the route turns east to Ballarat, one of Victoria's largest cities. Built with the wealth of the gold rush, much of the opulence is still on display in the grand public buildings, hotels and historic streetscapes. Step back to the gold-mining era in 1850s at Sovereign Hill. See blacksmiths at work, pan for gold or go down an underground mine. Alternatively, get up close with Australian wildlife at Ballarat Wildlife Park.