20 of the Best Family Friendly Things To Do in the US
Top 20 Family Adventures in the US
Need to know what 20 of the best family-friendly things to do in US are? From the fun-filled amusement parks of California and Florida to the diverse natural attractions found in every state, whether you're looking for a good inexpensive family vacation or just want to know where the popular places to visit in the US are, check out this hand-picked list of the top things to do.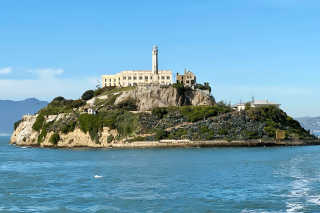 Family Holiday Ideas in California
Alcatraz Island, California
Just 2 km off the coast of San Francisco is the atmospheric prison on Alcatraz Island. A prison is no place for a child, normally, but children will be enthralled by the story of this famous jail, its infamous inhabitants and their cunning escape attempts.
Beach-life in California
Home to some of the most famous beaches on the globe, California does sun, sand and surf like nowhere else. Choose from the bohemian Venice Beach, surfing at Malibu or old-fashioned family-friendly fun on Santa Monica Pier and the Santa Cruz Boardwalk.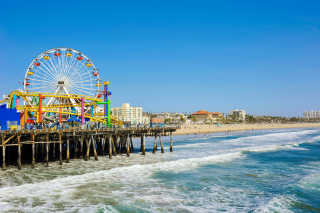 Disneyland Park & Disney California Adventure Park, California
Sometimes the original really is the best and that's why Disneyland will always remain one of the top family-friendly things to do in the US. The original Disneyland is still a place of true Disney magic whilst neighbouring Disney California Adventure Park is a vibrant dedication to the state of California.
Gold Rush Country, California
What child hasn't imagined a lawless adventure in the Wild West? There's no better place to play out this fantasy than a trip through the Gold Rush Country towns of central California. Seemingly frozen in time, many of the towns have changed little since they were built during the 1849 gold rush. Plan a trip to California's oldest gold mine at Empire Mine State Historic Park or go on an underground adventure at Black Chasm Cavern by exploring a natural underground cave.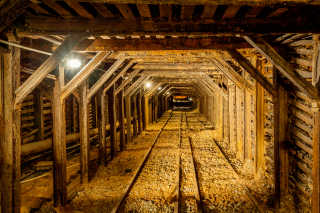 Hollywood, California
Who doesn't want to walk in the footsteps of the stars? There is so much to do in Hollywood for families and a lot of it is completely free. Wander along the Walk of Fame on Hollywood Boulevard, hike Mount Hollywood beyond the iconic sign or even try and get yourself in the studio audience for a show recording.
National Parks of California
You don't have to spend a fortune to amaze the kids, any one of California's incredible national parks is a guaranteed day of natural wonder. From the practically primeval Redwood Parks to the majestic Yosemite Park, the stunning Sequoia and Kings Canyon Parks, the surprisingly fun Death Valley and the otherworldly Joshua Tree Park, you'll soon see that there's more to California than surf and glamour.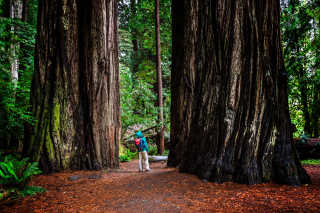 San Diego Zoo, California
There are literally thousands of zoos in the United States, but they were not created equally. If you want a zoo with excellent records on conservation and animal welfare, with a huge number of species and one that is located in a holiday-ready city with plenty of other things to do nearby, then it simply has to be San Diego Zoo.
---
Family-Friendly Ideas to do in Florida
Kennedy Space Center, Florida
Also high on the long list of world-class family attractions in Florida is the fascinating Kennedy Space Center. Visit the Kennedy Space Center Visitor Complex, plan a mission, view the historic launch sites or even take some astronaut training. Your kids will be over the moon with all of these amazing experiences!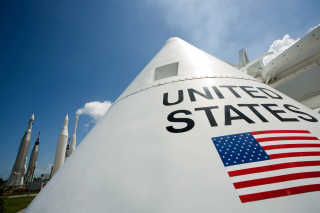 Universal Studios, Florida
Located just 16 km from the Walt Disney World Resort is Universal Studios, the third most-famous theme park in North America. Your kids will just love to actually live scenes from their favourite movies and meet their favourite characters in person, or simply enjoy all of the fun attractions and shows available.
Walt Disney World Resort, Florida
Walt Disney World Resort, located near Orlando, is home to the Magic Kingdom, Epcot, Hollywood Studios and the Animal Kingdom. It is Florida's answer to the original Disneyland which is practically a childhood mecca. Your kids will be amazed to wander in Disney's magical lands, and are sure to go home with a lot of fond memories!
---
Family-Friendly Ideas to do in other US States
Children's Museum of Indianapolis, Indiana
Forget stuffy displays and boring tours, the Children's Museum of Indianapolis is the antipathy of most museums. This vast attraction in Indiana is the largest of its kind and includes an escape room, music discovery centre and simulated dinosaur habitat.
Dinosaur Valley State Park, Texas
Childhood and a love of dinosaurs go hand in hand. Kids and adults alike will have plenty to discover and lots to learn about at Dinosaur Valley in Texas. Follow the tracks of actual dinosaur feet in the bed of the Paluxy River, or take a horseback tour along the many park trails.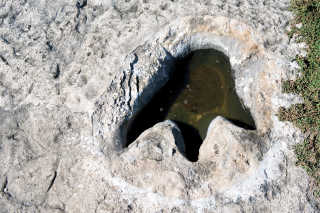 Georgia Aquarium
Frequently voted the best aquarium in the US and located in the state capital Atlanta, the Georgia Aquarium provides a superb glimpse into the world beneath the water. Highlights for kids include hands-on experiences with penguins and the chance to swim with whale sharks.
Mall of America, Minnesota
Minnesota's Mall of America in the unassuming town of Bloomington is quite possibly, the greatest mall on Earth. With 500+ shops, an amusement park, a golf course and countless places to eat, everyone in the family will find something to their delight.
Memphis, Tennessee
It's never too early to make sure the kids acquire great musical taste. Fill your time easily with a trip to Elvis's Graceland, the Rock 'n' Soul Museum, and the Stax Studios. End the day where it all began, on lively Beale Street, where live music plays out from every venue along the street.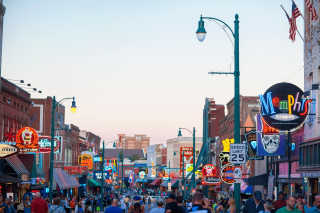 New York City
Usually touted as a destination for adults, New York is in fact an excellent family destination. There's countless things to do including the Statue of Liberty/Ellis Island, the Brooklyn Children's Museum, the vast playground of Central Park and for kids that dig numbers, the surprisingly fascinating National Museum of Mathematics.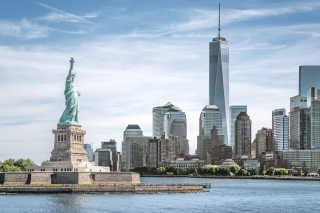 Niagara Falls, New York State
Marking the border between the US state of New York and the Canadian state of Ontario is North America's most famous set of waterfalls; collectively known as Niagara Falls. Kids will love the Whirlpool Aero Car, a cable car that crosses over the Niagara Whirlpool some 5 km downstream.
Washington DC, Virginia
Fascinating to all that visit, the city of Washington D.C. is for many young people, a political awakening. It's also a great choice for those planning a family vacation on a budget. The Smithsonian Museum Centre is home to 19 free museums with plenty of outdoor space for a picnic.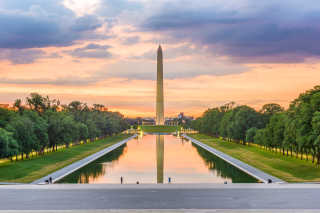 Williamsburg, Virginia
A city that serves as a living museum, Williamsburg was an important setting during the American Revolution. The reenactments at Colonial Williamsburg are reason enough to visit and far more exciting than a classroom-based history lesson.
Yellowstone National Park, Wyoming
Kids are not inherently excited when it comes to long walks or hikes, but take them to the world's most famous super-volcano and you might just get them excited. Home to the famous Old Faithful geyser and wildlife such as bears and wolves, Yellowstone is an unforgettable experience at any time of year.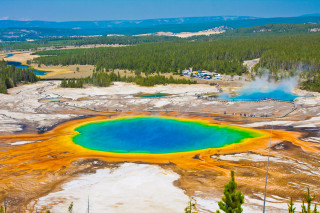 Wherever you go on your family holiday in the United States, book your flights with CheapTickets and make sure you get there for less by comparing our best flight deals.
---
Want to read more travel tips?