Best Music Festivals In The World
The Best Music Festivals In The World
After more than a year without any festivals due to Covid-19, everybody is ready to buy their tickets and get back to the dance floor. If you are trying to decide which festival is the one that you want to go to next, here's a list of the 8 best music festivals in the world, and everything you need to know about them.
---
1. Tomorrowland (Belgium)
Genre: Electronic Dance Music (EDM)
Tomorrowland is one of the biggest and more popular EDM (Electronic Dance Music) festivals in the world. It takes place in Boom, Belgium during the last two weekends of July. The festival is not only known for its extensive line-up with the most recognized DJs of the scene, like David Guetta, Dimitri Vegas & Like Mike or Martin Garrix, but also for the whole experience that it offers to the attendants, with unique decorations, lights, fireworks and activities that recreate a fantasy world.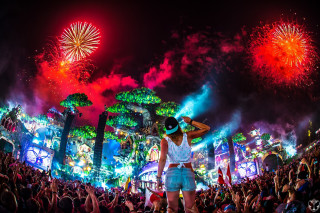 2. Coachella (California, USA)
Genre: Pop, Rock, Hip Hop, Indie, Electronic
Coachella is a music festival that takes place in California and that features well-known artists from the pop, rock, hip hop, indie and electronic scene. The festival takes place during two weekends in April, and in the venue you can find many different stages, camping areas, food trucks, vintage shops and even a Ferris wheel. The line-up planned for 2020 included artists like Travis Scott, Frank Ocean, Calvin Harris, Lana Del Rey and Megan Thee Stallion, and it's still unsure if it's going to remain the same for the rescheduled edition in 2022.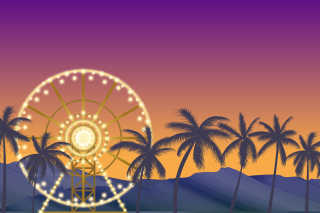 3. Glastonbury (UK)
Genre: Pop, Rock
Glastonbury is without doubt the most popular music and art festival in the UK. It takes place in Pilton, England during five days at the end of June, and it includes not only pop and rock music performances but also theatre, circus, comedy dance and other art performances to give attendants a full experience. The venue offers different camping areas, each one dedicated to different kinds of attendants: one dedicated only to families, the other one for younger people… This year the festival has been postponed once again, and it's expected to take place in 2022.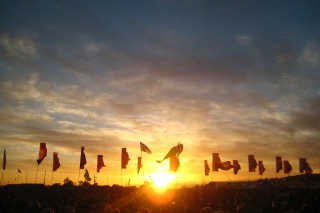 4. Primavera Sound (Barcelona, Spain)
Genre: Pop, Rock, Indie, Dance
Primavera Sound is a festival that takes place in Barcelona, Spain during two weekends at the beginning of June, when, apart from its main location in the seafront, the whole city offers different musical and cultural activities. The festival brings the best pop, rock, indie and dance artists from all over the world, gaining more attendants and popularity every year, and expanding to other cities like Porto, Portugal with NOS Primavera Sound. The next Primavera Sound is expected to take place within June the 2nd and the 12th of 2022.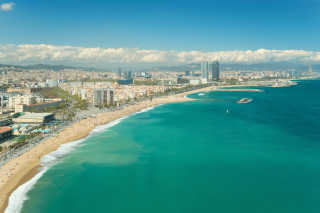 5. Montreal International Jazz Festival (Canada)
Genre: Jazz
The Montreal International Jazz Festival, hosted in Montreal, Canada, is considered the largest jazz festival in the world, since it welcomes more than 2 million people, 3000 artists and 650 concerts every year. A big part of the city's downtown is closed to traffic for the 10 days that the festival lasts, and a large number of stages are placed around the area to host all types of outdoor performances. This year the festival is expected to celebrate its 41st edition between the 15th and 19th of September.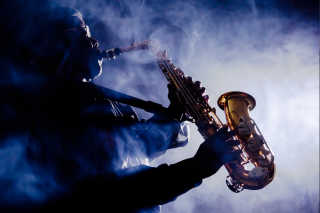 6. Ultra Music Festival (Miami, USA)
Genre: Electronic Dance Music (EDM)
Ultra Music Festival is, without a doubt, one of the best electronic music festivals in the world, providing every year line-ups with the most recognized DJs. It takes place at the end of March in the middle of Miami city. The festival is celebrated alongside with the Miami Music Week and the Winter Music Conference, two programs that bring more musical events around the city and that usually lead to Ultra. Apart from the main event in Miami, Ultra has expanded internationally and it currently hosts similar events in multiple countries all over the world, like Mexico, Croatia, Singapore, Argentina, Brazil, South Africa, and many other.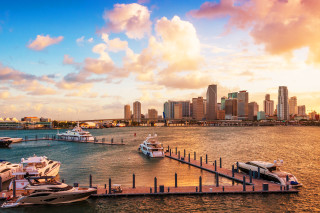 7. Fuji Rock (Japan)
Genre: Rock
Fuji Rock is the largest outdoor festival in Japan, held in August during three days in Naeba Ski Resort. The festival brings more than 200 japanese and international rock artists, to provide an unforgettable experience to the more than 125,000 attendants. This year the festival was held between 20 and 22 August and the line-up only included domestic artists due to the Covid-19 pandemic.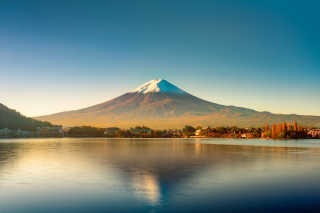 8. Lollapalooza (Chicago, USA)
Genre: Rock, Hip Hop, Heavy Metal, Electronic
Lollapalooza is a big music festival held in Chicago that brings together artists from different genres like altrenative and punk rock, hip hop, heavy metal and electronic music. This year's line-up included names like Miley Cyrus, Tyler The Creator, Megan Thee Stallion, Marshmello and Post Malone, between many others, and it took place from 29 July to 1 August 2021. Apart from the flagship event in Chicago, as the years have passed by, new locations for the festival have been incorporated, like Berlin, São Paulo, Buenos Aires, Santiago, Stockholm and Paris.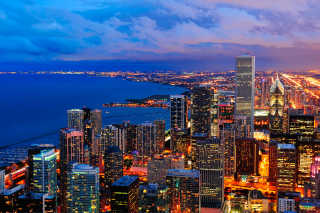 Are you already planning on attending any of these amazing music festivals? Compare great flights deals and book with CheapTickets.sg the ticket to a unique and unforgettable experience.
---
Want to read more?