Best Wines of Asia
Is wine popular in Asia? The best wines of Asia may not be as well-known as French or Italian varieties, but there are nonetheless some excellent vintages from the east. As a wine growing region the Asian climate presents some challenges, but there are some areas where the climate is ideal for viticulture. While grapes have been grown here for centuries, most were eaten as fruits. In some areas in Asia vineyards have been hard at work developing wines that can compete on the world market. China, Japan, India, and Indonesia have all made inroads into wine-making and produced some tasty products. Let's take look at some Asian success stories.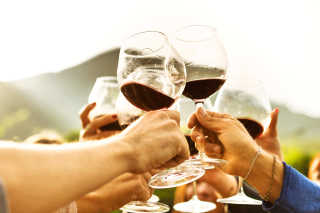 Grapes have been grown in China since the second century but the vast majority of vineyards produce table grapes or raisins for the fruit market. The Chinese wine industry is still in its infancy, but growers are investing in new techniques and training and the interest in wine growing is increasing steadily. Areas with the best climate for grape cultivation are the cool provinces of Shandong, Hebei, and Tianjin. The Huadong Winery in Shandong was founded by British merchants and was one of the first to make wines from Chardonnay, Riesling, and Cabernet Sauvignon. The Huaxia Winery in Changli has been relatively successful with wine making and has produced the 'Great Wall' red wine. Ao Yun is a wine estate in the Himalayas which produces a cuvée wine on a 30-hectare estate planted on village land, in the Meili Mountains. It is one of the most expensive Chinese wines on the market at HK$2,000 a bottle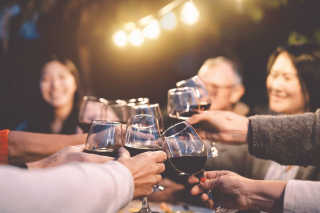 Table grapes have been cultivated in Japan as early as the seventh century. Currently only a small amount are grown for wine making with most alcoholic beverages like sake being made from rice and fruits. Only about 10% of grapes grown each year will be transformed into wine. One challenge to viticulture is Japan's monsoon rain which interferes with the life cycle of grapes. Yamanashi, which is also famous for the 'shiba-zakura' is also famous for their delicious grapes. The Yamanashi and Katsunuma are two regions where grapes are especially grown and are popular, but wine growers must be prepared to battle against fungal diseases and seasonal low temperatures. Enjoy the fruit of their labor by visiting Katsunuma Winery, founded in 1937. Vistors can enjoy wine tasting overlooking the vineyard while tasting from 8 different wines, including the famous Koshu wine, a local white wine. In Japan, other regions also produce various wines, including Cabernet Sauvignon in West Yamanashi and Chardonnay in Nagano have been successful. Escape the city and enjoy the beauty of Nagano Prefecture while visitng an award-wining winery, St.Cousair Winery.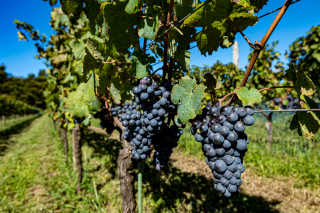 In contrast to China and Japan, large areas of land are used for grapes in India, mainly in Maharashtra, Karnataka, and Andhra Pradesh. However most grapes (about 90%) grown on Indian soil are sold as table grapes and raisins. The remainder, used for winemaking, are turned into mass produced wines. A few enterprising wine estates are making world class wines in this dry and challenging climate. Château Indage in Maharastra has excelled at Omar Khayyam, a sparkling variety, and the Chenin Blanc and Sauvignon Blanc grapes grown by Sula Vineyards produce powerful white wines. Chardonnay grapes are also grown in India. In Bangalore, Grover Vineyards produce French grape varieties, like Cabernet Sauvignon, Merlot and Pinot Noir.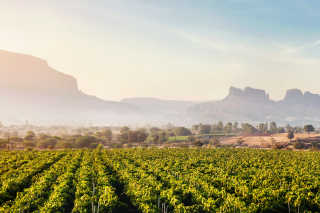 Hatten Wines have created Bali's first high quality wines. The tropical climate of Bali presented challenges, but using three lesser known grape varieties, namely Belgia, Alphonse Lavallee, and Probolinggo Biru, they were able to successfully create a palatable, high quality wine that withstands the climate of the area. Tunjung Brut Sparkling has a flora base with notes of green apples and lemon tart. It is made with Probolinggo Biru grapes.
---
If you want to buy wine in Asia, visiting the vineyards to buy direct can be a cost-saving method of restocking your bar. Many of the vineyards sell wines in their farm stores which are cheaper than you would find at home. Check out flights to Asia in the dry season on CheapTickets.sg.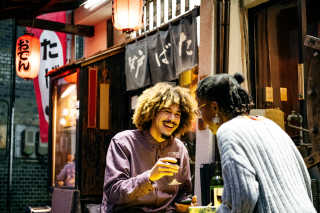 ---
Want to read more on various wines in the world?