Cheap Flights from Singapore to Bali | CheapTickets.sg™
Visit majestic temples, swim in pristine beaches and more in Bali's capital city. Compare and book cheap flights with a single click, only on CheapTickets.sg!
Welcome to the capital city of Bali - in the last few years, Denpasar Bali has enjoyed incredible growth in its tourism, and is now a well-known bucket list destination.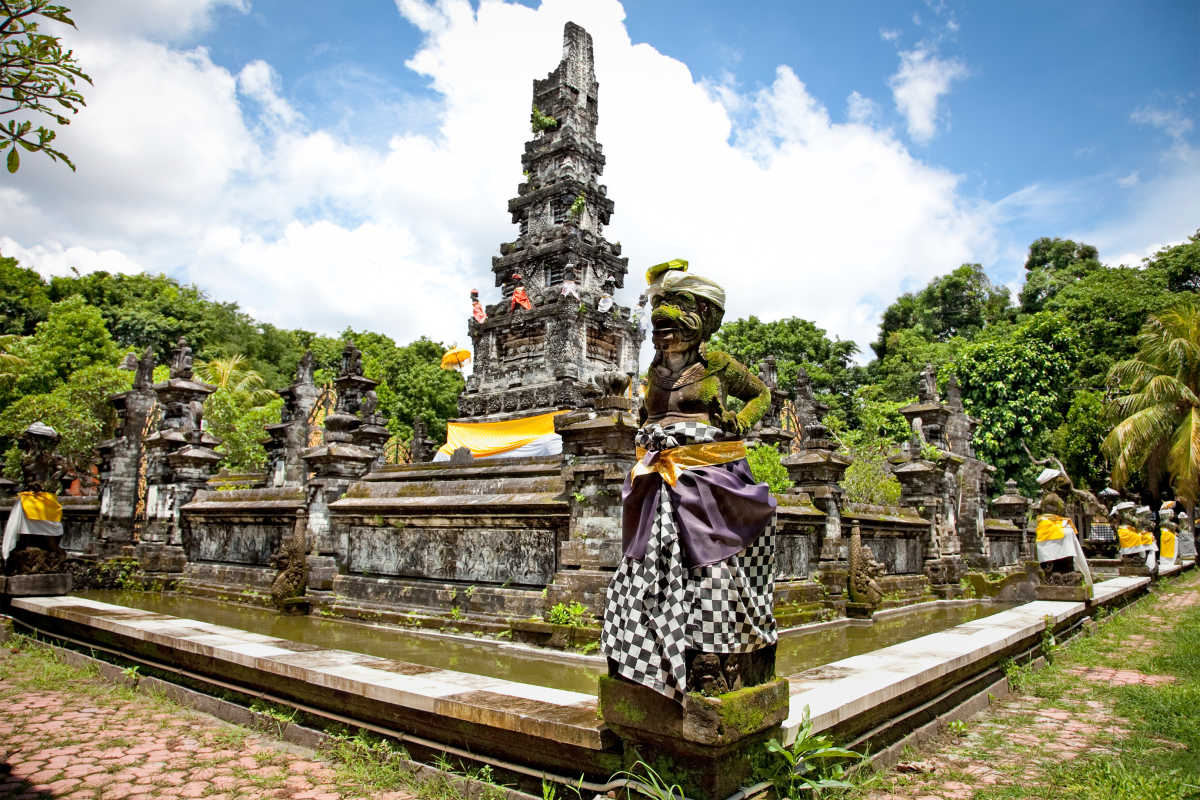 Nicknamed as 'the Island of the Gods', Bali is the place for everyone. With over 10,000 religious compounds on the island, Denpasar has no lack of inspiring temples for the spiritual to visit. Plus, these temples usually host large energetic crowds during festivals or temple anniversaries - giving visitors a glimpse of the island's respected traditions admist today's modern era. For the adventurous, be spoilt for choice at the many water activities that are offered - snorkelling, surfing and parasailing. If you want to keep your adrenaline going, why not try swimming with sharks (yes, sharks) right in Bali too? The nightlife scene in Bali's capital city is not lacking as well, with famous night markets all ready to receive the tourist crowds.
As Bali's capital city, Denpasar is naturally rich in Balinese culture, with the city being well-known for its Balinese performing arts and paintings. Therefore, tourists should definitely join in the festivities of the Bali Arts Festival (mid-June to mid-July) and Denpasar Festival (Dec) if they are visiting Bali during these 2 periods. For both festivals, brave the crowds in the outdoors and catch a glimpse of talented performers showcasing their Balinese cultural roots with pride - a sight you certainly should not miss.
Things to do in Bali
Temple visiting, shopping, feasting along street food stalls, snorkelling, swimming with sharks - there's enough of Denpasar to go around.
Want to find out more about this incredible capital city and all that it has to offer you the next time you're looking to enjoy a whirlwind holiday abroad?
More to do's in Bali >>
Events in Bali
A community with a deep appreciation for arts and culture, Denpasar always has an enriching event or two for visitors to have a once in a liftetime experience.
See all events in Bali >>
Practical Info
Temperature: The average temperature in Bali all year around is approximately 28˚C, with a humidity level of 85%.
Currency: The Indonesian Rupiah (IDR).
Flights to Bali
Looking for great deals or air fare promotions to Bali? CheapTickets.sg offers you great fares and an unparalleled booking experience. Book from your laptop, tablet or smartphone and be assured of some great deals and a easy booking process. Did you know you can save some money by traveling on different days or fly from other airports? Use the filters on the search result page to find great deals.
Tip!
Complete your trip and book a hotel or rental car directly with us. Handy! Also, don't forget to buy travel or cancellation insurance with us - travel in peace, on the cheap!