Best Wines of Europe
What is the most popular wine in Europe? How many different varieties of wine are there in Europe? The powerhouse of wine production, Europeans have been enjoying a grape-based tipple for over 6,000 years. Most wine varieties are either made in Europe, known in wine terms as the 'Old World', or made elsewhere (the New World) with grapes that originated in Europe. With hundreds of European wine appellations and grape varieties, picking the best wines is no mean feat. From the most popular and abundant to the highest-rated sparkling wines and the best of the lesser-known gems, here's the ultimate lowdown to the best wines of Europe.
Let's take a look at some popular European wines: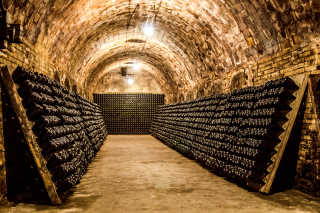 Regional Sparkling Wines
Champagne is no longer the only bubbly worth popping, as regional varieties are becoming more well-known and respected outside of their own countries. Many European countries produce their own famous sparkling wines, which often boast "Protected Designation of Origin" status. In France, we have the extra dry, heritage-laden Champagne which uses the traditional méthode Champenoise production process. Champagne isn't the only top sparkling from France, regional Cremants are also well worth sampling, such as Cremant de Bourbougne, a sparkling produced in Burgundy from Pinot Noir and Chardonnay grapes. In Italy, the medium-dry and smoother Prosecco is very popular, easy to drink and financially accessible, although delicate Franciacorta is considered the most exclusive sparkling in the country. In Spain, Cava, which uses a similarly traditional process to Champagne, is a dry, somewhat earthy choice.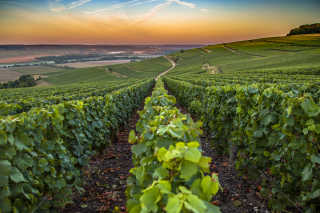 Rioja-Tempranillo
Contrary to popular belief, Rioja is not a grape variety, but a protected wine appellation region, located in northwest Spain. Of the many wines produced in the Rioja region the most popular is Tempranillo, a grape which has been cultivated on the Iberian Peninsula for more than three millennia. Full-bodied, with a neutral pallet and a ruby-red colour, flavours include plum, berries and leather.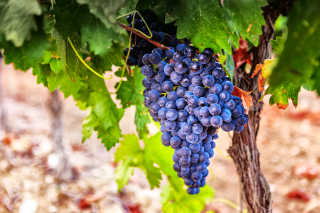 Sancerre
A protected wine appellation, Sancerre is a white wine, made exclusively in the Loire Valley, using 100% Sauvignon Blanc grapes. Bottles of Sancerre don't come cheap, but it is the ultimate tipple for fans of dry white who are looking for the crispest, freshest and least oaky white possible. Full of body, high in acidity with sharp citrus and notes, it's the perfect partner for seafood dishes and Asian cuisine.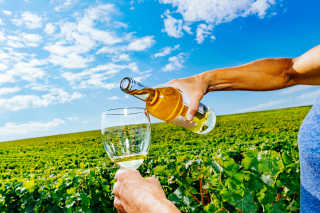 Riesling
Germany's most famous wine, Riesling originated in the Rhine region, where the best bottles are still produced. Rieslings can range from dry to sweet, they are rarely mixed with other wines and never aged in oak. Riesling is a prime example of a wine whose character is highly influenced by its location of cultivation (known as terroir-expressive). European Rieslings are made in Germany, Alsace (France), Austria, Northern Italy, Slovenia, Luxembourg, and the Czech Republic. Most Rieslings are enjoyed young and have a crisp, acidic taste with flavours of apples and other tree fruit. Aged Rieslings have a famous petrol taste, which tends to be sought out more by wine connoisseurs rather than amateur wine drinkers.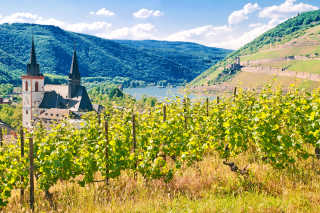 Syrah
This hugely popular red wine, originally from France, is known as Shiraz in South Africa and Australia. Syrah is a full-bodied red, lower in tannins than Cabernet Sauvignon and has a long dry finish. Syrah wines are hugely flavoursome and often have notes of violet, berries, coffee, chocolate and pepper. The most significant production of Syrah is in France, where it is grown across the Northern Rhône valley. It is bottled as both a single varietal and blended with other grapes, notably with Grenache to create varieties of popular wines, such as Côtes du Rhône and Châteauneuf-du-Pape.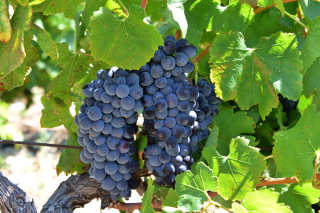 Rkatsiteli
Wines from Western Europe tend to steal the spotlight, but grape varieties from Eastern and Central Europe are slowly gaining global appeal. The ancient white wine, Rkatsiteli, hails from Georgia, which is believed to be the birthplace of wine. Rkatsiteli grapes produce a balanced white wine with high acidity and floral notes. Recently it has also been used to create so-called 'orange wines', made through a process where the skins are left on to add flavour and colour. It's an incredibly versatile wine, perfect for any occasion.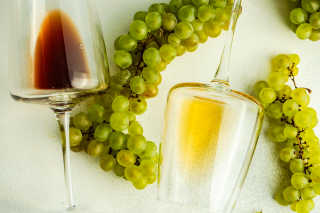 Book a flight to Europe
Looking to visit a few of the regions that are home to some of Europe's best wines? Book flights around Europe other regions by comparing prices on CheapTickets.sg.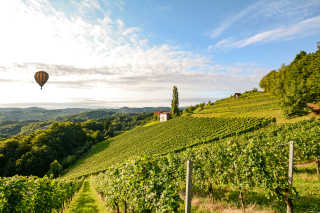 ---
Want to read more on various wines in the world?