Best Wines of North and South America
Best Wines of North and South America
What is the most popular wine in North and South America? The New World wines of the Americas have proved themselves as worthy contenders to the heavyweights of France and Italy. Some of the best American wines are native to the continent whilst most others have settled there, resulting in regional versions that are as successful as their European counterparts. So, which countries and regions have some of the best wines in North and South America? California and Oregon in the US, Argentina and Chile in South America are the most notable regions. Here is our essential guide to the best wines of North and South America
How many different varieties of wine are there in North and South America?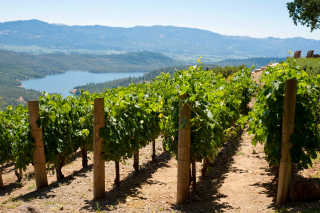 Malbec
Malbec grapes are grown in both Chile and Argentina. Malbec is an easy-drinking red, typically with a digestible price tag too. Smooth but full of body, Malbec has distinctive plummy flavours, although the Malbecs from sunnier climes also have a distinctly oaky taste. The choicest, higher-quality Malbecs tend to hail from Argentina's Uco valley in the famous wine region of Mendoza.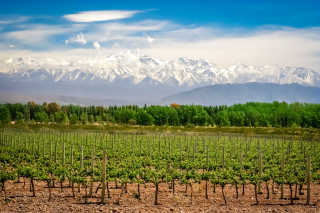 Chardonnay
Despite being well-established as a French wine, Chardonnay emigrated happily to the sunny climes of California in the mid 20th century, where it quickly became the most ubiquitous wine in the state. By the 1980s, Chardonnay production in California outstripped that of France. A medium-dry wine, the Chardonnays from California tend to be more oaky and creamier than the classic French varieties, although many fresh, acidic varieties are available too. The most famous vineyards and their award-winning Chardonnays come from the Sonoma region, a great place to head if you want to experience a few different vineyards to sample what they have on offer.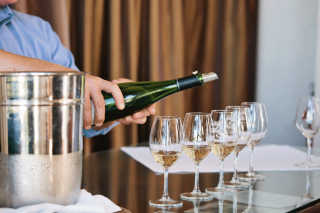 Bonarda
Bonarda originally hailed from Italy, where it is known as Douce Noir, but has become well established in both California and Argentina. After a lull in popularity, it is enjoying a renaissance as the flavours have made their way back into vogue and wine drinkers from around the world are giving it a chance to shine. Particularly popular with global drinkers is Argentinian Bonarda from the Mendoza region. A traditional Bonarda is a fruit-forward, often jammy-tasting red, whilst modern versions include lighter wines which are ideal for chilling. Similar in body therefore to a French Beaujolais, a light Bonarda is ideal as a summer lunch accompaniment. It is even now available as both a sparkling pink and red, both perfect aperitifs.
Zinfandel
Available in red and pink varieties, Zinfandel, also known as Primitivo, makes up for around 10% of the vineyards in California. The reds are robust, spicy and velvety with hints of raspberry, cherry and plum. The pink varieties, known confusingly as White Zinfandel, are refreshing, semi-sweet wines. The latter are far more popular, outselling red Zinfandel by six times the amount.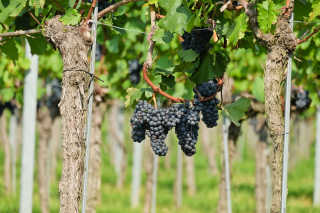 Torrontes Riojano
Another Argentinian queen of wines, the native Torrontes Riojano grape variety creates one of the most intriguing white wines in the Americas. Dubbed 'the liar' by some, the fruity, sweet and flowery nose is replaced by a dry, almost bitter taste in the mouth. Refreshing citrus flavours are abundant in this wine, which is combined with a hint of peach. It's aromatic nature and cool serving temperature make it ideal for enjoying with spicy food.
Pinot Noir
The state of Oregon in Northwest US is home to some of the finest Pinot Noir wineries in the world and certainly in North America. This medium-bodied red tends to be lower in alcohol and tannins than classic full-bodied reds like Cabernet Sauvignon. This makes it perfect for daytime, midweek and summer drinking. In fact, it has replaced Merlot as the world's favourite easy-red. It's a far more complex wine than Merlot, however, characterised by summer fruits, a hint of spice and a long finish. Oregon's top wineries are found in the Willamette Valley and include Brooks and Utopia.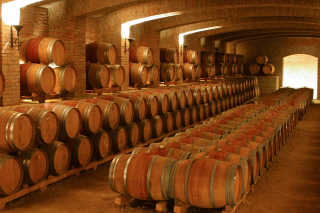 Cabernet Sauvignon
The world's most famous red, originally from France, is easily cultivated and full of body, so it's little wonder that Cabernet Sauvignon has become the second most significant US wine (after Chardonnay). Characterised by a blackcurrant, peppery taste and high tannins, for many it's the quintessential glass of red. It is produced in large amounts in both North and South America. In North America, it is produced in California, notably in the Napa Valley, where the wine has an oakier taste than other Cabernet Sauvignons. In South America, it is produced all over the continent, but in the greatest number in Argentina and Chile. American 'Cab Sauvs' are generally younger and fruitier than Old World varieties.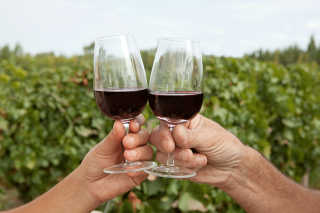 Book a fllight to North or South America
Inspired to visit a few vineyards in North or South America and sample some of the wines? Whether you're booking a flight to the Americas to tour the wine regions or to simply sample the treats they have on offer, get our best deals and book a flight to other regions by comparing prices on CheapTickets. With so many great wineries to choose there's bound to be one to take your fancy. Investigate, too, the option of staying at the winery, pairing a drinking experience with a luxurious night. There are so many beautiful vineyards to explore, the cities, and countryside near them, too.
---
Want to read more on various wines in the world?