Fiji: a perfect post-pandemic getaway
Why should Fiji be your post-pandemic getaway
Did you know that Fiji is the perfect post-pandemic getaway? If you're thinking about a destination to fly to detach from the hustle of working life and the everyday routine, Fiji is the place for you! Learn more about why you should make Fiji your perfect post-pandemic getaway.
What you need to know before travelling to Fiji?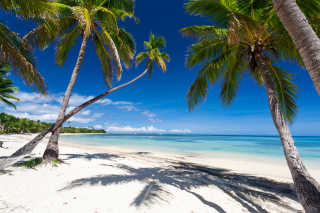 Where is Fiji?
The Republic of Fiji is an archipelago that counts over 300 islands, located in the Pacific Ocean not too far from Australia and New Zealand. Suva is the capital city of the country and it's located on the biggest island named Viti Levu.
When should I travel to Fiji?
The best moment to travel to Fiji is the so called 'Fijian Winter', from May to October. During this period you can experience the dry season that entails milder temperatures, less humidity and and low chance of rainfalls and cyclones. The temperatures are approximately around 24°C, which makes it perfect to enjoy the blue waters as well as exploring the hidden wilderness of the islands.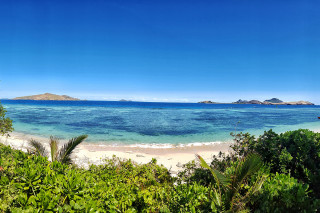 Why I should travel to Fiji now?
Clearly, you wouldn't need a proper reason to fly to the heavenly beaches of Fiji, however, the current global health situation doesn't really suggest to travel. Nonetheless, there are still countries to discover safely and that offer the most pleasant and stress-free stays. Here's why you should fly to Fiji now.
Quarantine-free
Fiji reopened its borders as of December 1st. Now, fully vaccinated travellers won't be bound to waste time by having to quarantine. The only requirement to enter the country is to show a negative PCR test taken no more than 2 calendar days prior to the scheduled day of departure. It also mandatory for everyone to have a travel insurance that includes medical cover for COVID-19. These documents will be checked at the airport prior entering the country.
Care Fiji Commitment
The country introduced the Care Fiji Commitment (CFC) a program aimed at protecting the health and safety of travellers visiting Fiji with protocolled measures. Nearly all of the tourism business in Fiji follows the CFC protocols in order to guarantee you a safe trip. Moreover, this means all the people you'll interact with during your stay will be fully vaccinated. For these reasons, Fiji was declared as a 'Safe Travels' destination by the World Travel and Tourism Council.
No-crowd areas
One of the best reasons to travel to Fiji is that it's really uncommon to come across overcrowded and overly touristic spots due to the multitude of different islands. Enjoy your peaceful and stress-free holiday on the sunny beaches and crystal clear waters of Fiji!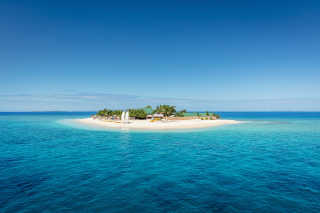 What to do in Fiji?
Travelling to Fiji is one of the most incredible and unforgettable experiences you can do. Enjoy the many and various activities that this wonderful destination has to offer.
What is Fiji most known for?
Golden sandy beaches and crystal clear waters (like in no other place)
Island hopping: discover the various islands immersed with rich Fijian culture and traditions
Jaw-dropping exciting adventures: snorkelling, skydiving, zip-lining across the jungle
These are only some of the things you should see, feel, and experience when visiting this fascinating country.
For which type of traveller is Fiji a perfect destination?
Fiji is the perfect destination for any kind of traveller and a wonderful place to get everyone together and relax:
Solo traveller
Family-friendly
Romantic getaway for two
Adrenaline junkies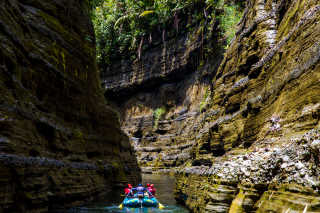 How to get to Fiji?
Fiji hosts two airports: Nadi International Airport and Nausori International Airport. There are many direct flights to get to the islands, majority of them are served by Fiji Airways. Due to the global Covid pandemic, information about travel restrictions and regulations are constantly being updated. Therefore, always check the current travel advice from the government before planning your trips. Read more on the official Fiji government site for the latest update prior to your travel arrangement.
Checklist to travel to Fiji
In order to enter the country, you must have these documents with you:
Valid passport
Official documentation relating to your vaccine status
Negative PCR test (taken prior 2 days of scheduled flight)
Travel insurance that includes cover for COVID-19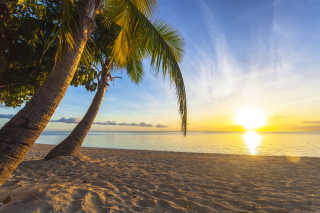 ---
Travelling has been a really tough and problematic issue lately, however there are still so many places on earth to discover in this post-pandemic moment we're going through.
Find out how you can travel safely and stress-free with CheapTickets.sg. Plan your trip now and enjoy this $30 off flghts to Fiji discount! Let us help book your flight to start you dream Fiji holiday!
---
Want to read more?