Homemade recipes for famous cuisines around the world
Homemade recipes for famous cuisines around the world
With the world practicing self-isolation and social distancing amid the COVID-19 pandemic, government officials have advised us to stay at home as much as possible. Many of us have turned to different activities to stay occupied during this tough time, from working out at home to binge watching your Netflix series.
At the same time, we can't deny that we have the itch to travel. Perhaps one of the tricks that can help satisfy your travel desires could be making home-cooked recipes of the cuisine you are reminiscing from your last holiday or a country that you were planning to visit!
Go on a global dining adventure by trying famous signature dishes from these countries:
Italy
Margherita Pizza
Margherita Pizza is one of the most loved Italian dishes. It just takes a few simple ingredients such as tomato, fresh basil and mozzarella cheese, and you'll get an incredibly delicious outcome! Check out this Margherita Pizza recipe that you can make from home!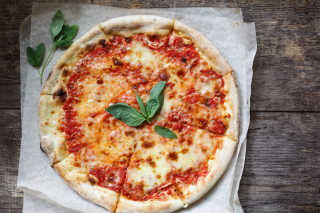 Fun fact: In the purest form, tomatoes, mozzarella and basil represent the national colours of the Italian flag 😱
Vietnam
Pho
Pho is considered the essence of Vietnamese cuisine. A perfect bowl of pho is made up of rice noodle, different cuts of beef and various types of herbs.
Ready to get a glimpse of Vietnam from your kitchen? Watch this video on how to make a perfect bowl of pho!
Video by The Culinary Institute of Americac/YouTube
United Kingdom
Fish & Chips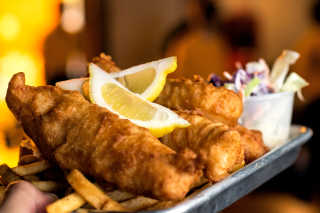 There is nothing more British than Fish & Chips! This comforting, widely loved national dish consists of fried fish in batter served with chips (also frequently known as fries).
Are you longing for a British vacation? 🇬🇧 Try out this fish & chips recipe.
Thailand
Personally, Thailand cuisine is one of my favourite to eat! For those of you who have yet to travel to Thailand, do visit the Land of Smiles once we're free to travel again.
Pad Thai
Thailand's national dish, Pad Thai, is a stir fry noodle dish that is made up of vegetables and tofu together in a sweet tamarind-based sauce. Check out this 15 minutes recipe that you can create at home and eat your way to the Land of Smiles.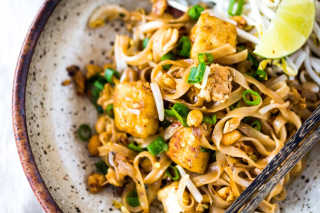 Image by Feasting At Home
India
Psst.. this is another favourite cuisine of mine 😋 Indian food is one of the richest cuisines in the world involving both traditional vegetarian and non-vegetarian dishes.
Butter Chicken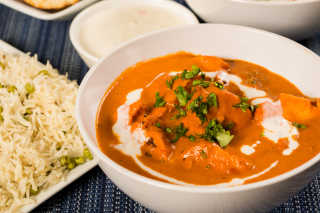 When you talk about popular Indian dishes, you'll have to include Butter Chicken. Try making it at home with this recipe.
To cook a vegetarian version of this popular dish, you can swap the chicken for cauliflower. You can serve either dishes over basmati rice and/or naan.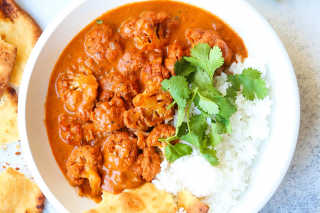 Image by Damn Delicious
Mexico
Taco
Let's taco'bout taco (no pun intended) 😉 It is one of Mexico's traditional dish made out of a folded corn or wheat tortilla that is filled with a variety of fillings from a different type of meats to seafoods to vegetables - there is something for everybody.
Fun fact: Did you know that every 4th October is National Taco Day? 🌮
Learn how to make 10 different types of taco dishes in this video:
Video by Tasty/YouTube
Korea
Craving for something savory? We've got you covered!
Haemul Pajeon (Seafood Scallion Pancake)
This savory dish is one of most well known korean snack or an appetizer dish that is typically served with rice along with soy cause and vinegar as a dipping sauce. Get the recipe here and bring a taste of Korea flavours to your house while binge watching Korean Dramas.
CheapTickets.sg tip: Check out this article if you are a fan of Crash Landing on You or Kingdom.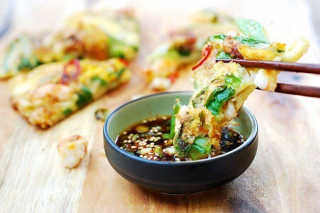 Image by Koreanbapsang
Australia
Craving for something sweet? We've also got you covered!
Pavlova
This Australian dessert is with a meringue base, topped with fresh cream and fresh fruits typically from strawberries to raspberries.
Fun fact: This dessert is named after the Russian ballet dancer Anna Pavlova who toured Australia and New Zealand.
Here's a video that shows you how to make it:
Video by BBC Good Food/YouTube
---
So which country would you like to travel through food first?