The 8 Most Beautiful Undiscovered Beaches in Europe
The 8 most beautiful undiscovered beaches in Europe
Tired of public beaches full of people, where it's impossible to relax? Well, all over Europe there are beautiful undiscovered beaches where you can enjoy some peace and quiet. Here are the top 8 beaches in Europe that have not yet been discovered by the general public.
1. Isola Bella, Italy
This beach is located on the island of Isola Bella, Italy, hence the name Isola Bella, situated close to Sicily. It is also known as 'the Pearl of the Ionian Sea'. The beach has several picturesque bays and caves to swim in. Until 1990 it was private property, but fortunately this beach in now open to everyone.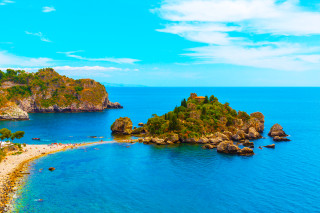 2. Sveti Stefan beach, Montenegro
Montenegro is becoming increasingly popular and one of its most beautiful beaches is Sveti Stefan. The pink sand of this beach makes it a must-visit. However, it does come with a price tag. This is because the facilities around the beach are a bit on the pricey side.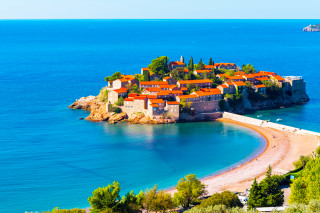 3. Porto Limnionas, Greece
Porto Limnionas, located on Zakynthos, is one of the best hidden beaches of this island. If you want to get there, you will have to drive through several mountain villages. This beach is more for the adventure lovers as it consists mainly of impressive rocks where you can jump off and caves where you can swim and snorkel in.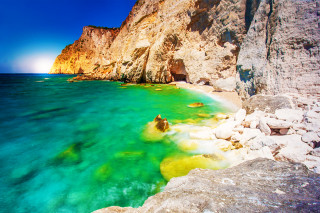 4. Cala Mariolu, Italy
Sardinia has many beaches where you can relax. But Cala Mariolu is one of the most appreciated beaches on the island. It is a perfect place for snorkeling or diving. The beach is very quiet and, luckily, there are no crowded hotels nearby. So you can enjoy some peace and quiet to the fullest!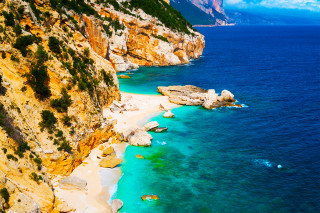 5. Elafonissi, Greece
When you go to Crete, you will hear the name Elafonissi a few times. Elafonissi is one of the most beautiful beaches on this island, as it consists of white beaches separated from the coast by a lagoon. The beach normally white in colour, but sometimes turns pink due to the grit of pink-coloured shells. Through a narrow strip of sand you can even walk to the islet of Lafonisi when the tide is low.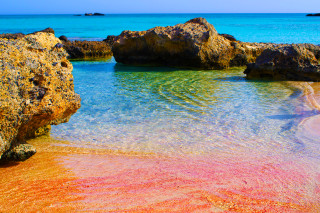 6. Podrace, Croatia
Croatia is becoming a popular beach destination, as it has beautiful nature and some of the most beautiful beaches. Podrace is located in Brela, a small village between the Biokovo mountains and the Adriatic Sea. This beach is very small and there is both sand and stone, but the water is as crystal clear as it can be. Some other beaches in Croatia are also worth visiting, like Zlatni Rat, which is definitely a must as it is a prime beach spot in the summer, and also a perfect wind surfing spot.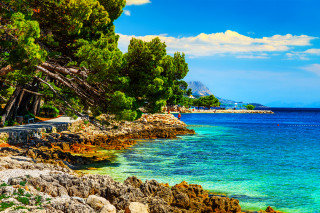 7. Praia da Marinha beach, Portugal
Praia da Marinha, located in the south of Portugal, also known as the 'Golden Beach', is famous for the beautiful cliffs and the high quality of the water with its beautiful turquoise colour. You can also snorkel in the caves and discover the amazing Portuguese underwater life.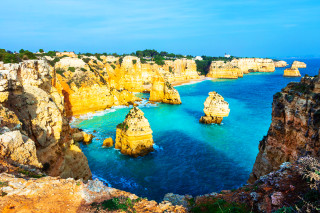 8. Oludeniz, Turkey
The name Oludeniz means "dead sea", the beach owes its name to its calm waters, even during storms. Oludeniz is one of the most photographed beaches in the Mediterranean, being located on the southern part of Turkey. Which is not surprising as the water has a beautiful turquoise colour and the beach is pearl white.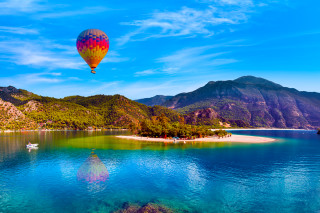 ---
Which undiscovered beach are you going to discover in your next beach holiday? Isola Bella in Italy? Or maybe Elafonissi in Greece? Whichever you choose, get our best flight deals with CheapTickets.sg for the perfect beach getaway!
---