Breathtaking road trips through North America
Best Road trips through North America
The best thing about road trips is that you get to experience ultimate freedom. Stop for pictures wherever and whenever you want, open your windows, and feel the wind in your hair... We have put together four great road trips through North America for you. You get to choose how you spend the night. Bring a tent, rent a motorhome, book hostels or stay in luxury hotels: it's up to you!
---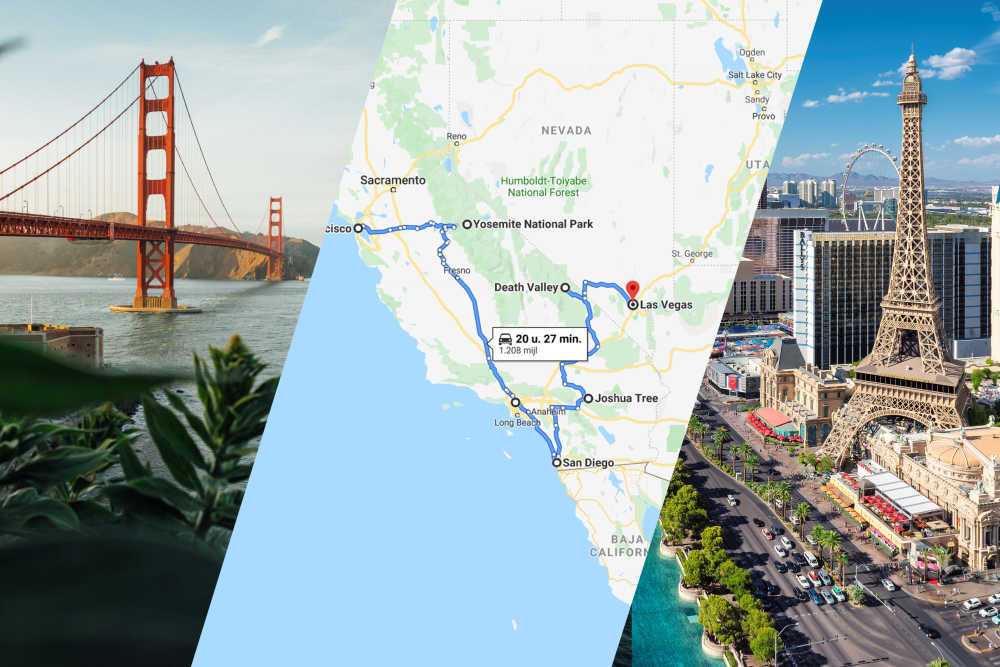 Distance: 1944 km (1208 miles)
Best travel time is from May until October
Take this road trip to cycle across the Golden Gate Bridge in San Francisco, visit three world-famous American parks, and finish in the city that never sleeps; Las Vegas!
Book your flight to San Francisco and head towards Yosemite National Park to start your road trip. Yosemite is one of the most beautiful parks America has to offer. Visit Hollywood in Los Angeles and get behind the letters before moving on to San Diego. Visit Joshua Tree and Death Valley, two fantastic nature parks, located in between you and your final destination, Las Vegas.
---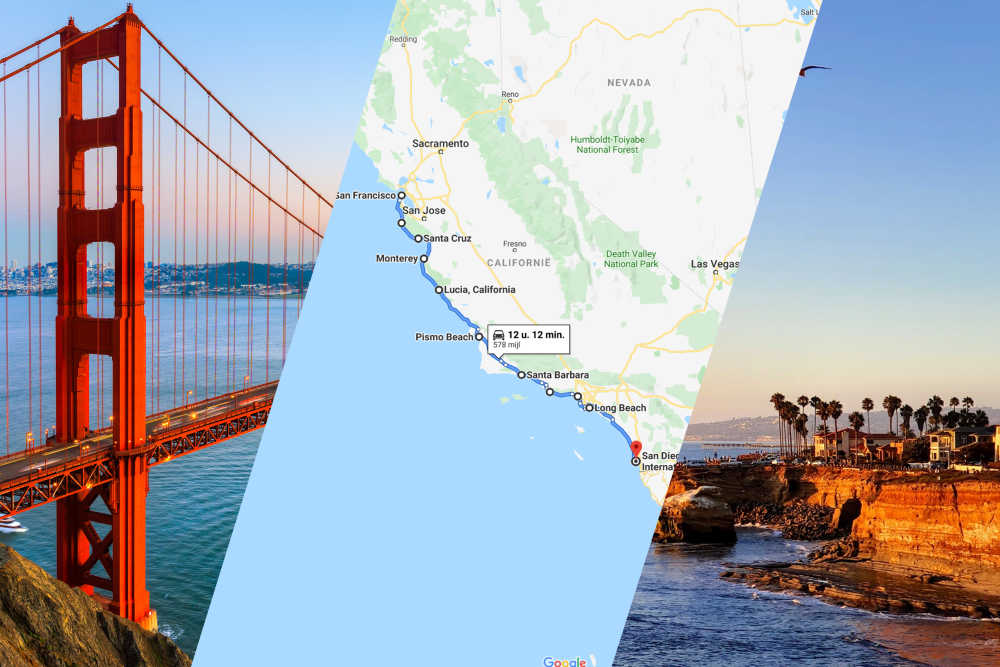 Distance: 962 km (598 miles)
Best travel time is from may until October
One of the most popular road trips takes you along the Pacific. The route resembles the West Coast road trip. The biggest difference is that this road trip does not lead inland but along the ocean. Follow the Pacific Coast from San Francisco to San Diego, where you will board a plane back home. You get to choose how many times you stop to put your towel down on the sand and enjoy a cold drink. This is a road trip for true beach lovers.
---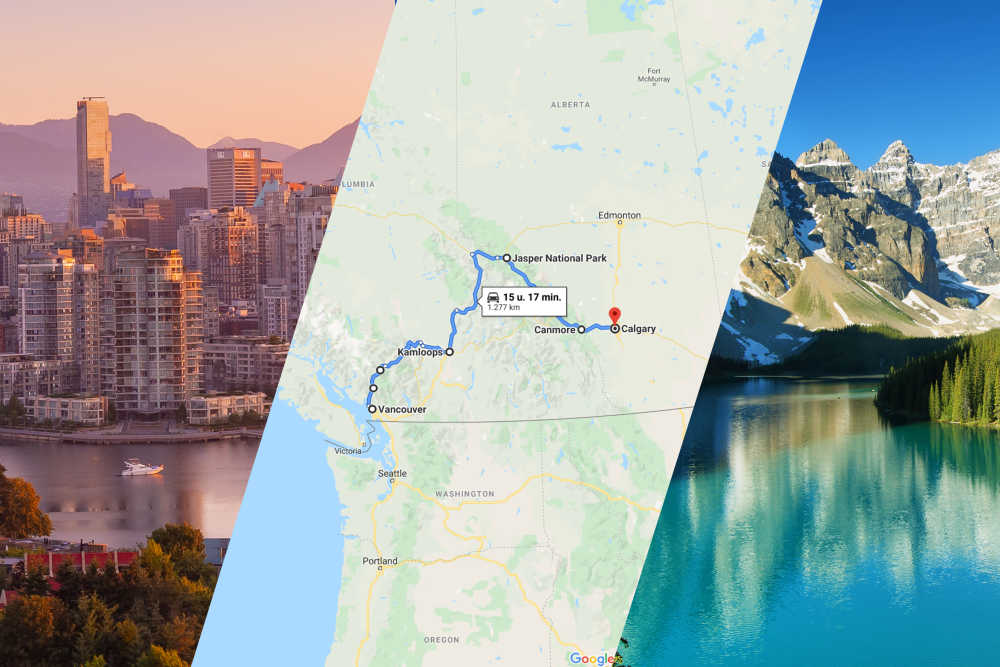 Distance: 1276 km (793 miles)
Best travel time is from May until September
This road trip cuts through Canada's Rocky Mountains. You will be driving Route 99 in the direction of Jasper National Park. During the road trip, you follow the river up north. We suggest you take a look at the stars at night in Canada.
---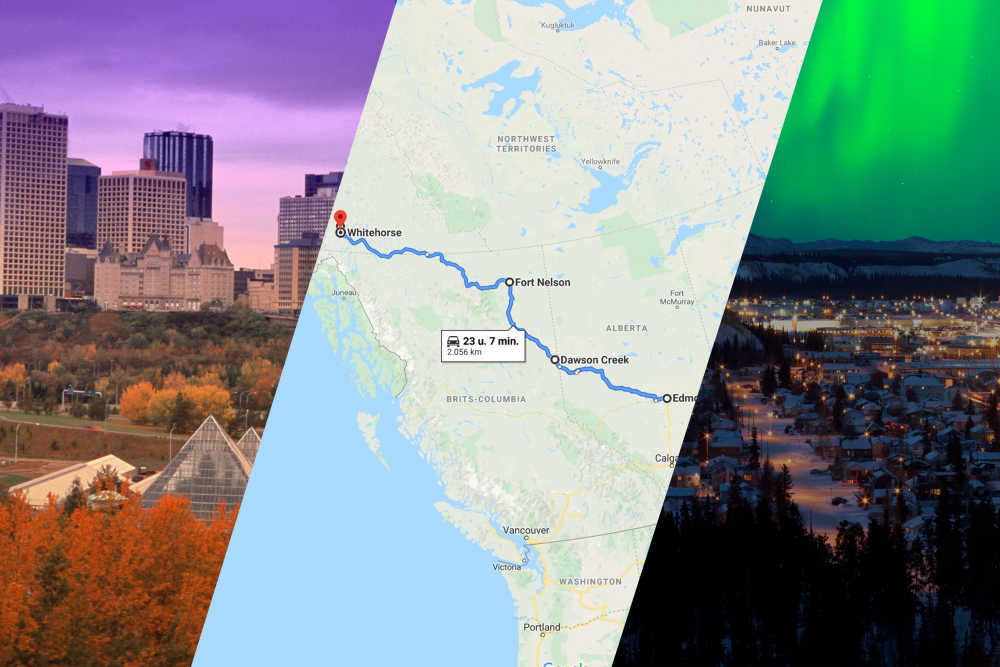 Distance: 2821 km (1753 miles)
Best travel time is from June until October
This road trip follows the Alaska Highway that connects Edmonton (Canada) and Alaska (USA). The road trip starts as soon as you leave the city of Edmonton behind. The first part is nice and quiet. As you approach the Rocky Mountains, you find yourself in the middle of Canada's wild landscape. Azure lakes, beautiful mountains, waterfalls and wild rivers surround the Alaska Highway. Along the way, you will see moose, bears, bison and reindeer. The route is spectacular and ends in Whitehorse, where you can board a plane back home.
---
Do you feel like renting a car and hitting the road? Great! Start planning your next trip and find your flight tickets straight away at CheapTickets.sg.
---
Want to read more about driving around the world?