Top 5 Underrated Travel Destinations in France
Top 5 Underrated Travel Destinations in France
When considering travelling to France, you might think of Paris for a romantic getaway, the Alps for the winter holidays, or even Corsica to enjoy the summer. These are all extraordinary, very popular places, but as such are often crowded with tourists. If you're looking for a more authentic French vacation, here are 5 beautiful places that are often overlooked by tourists.
---
1. Belle-Île-en-Mer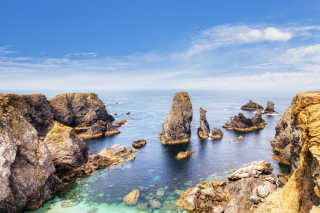 The name literally means 'Beautiful Island', and for a reason. With its rocky steep cliffs, luxurious vegetation and turquoise waters, Belle-Île-en-Mer looks exactly like Corsica, except much more affordable and with a lot less tourists! It's the perfect place to discover the whole Breton subculture which is truly iconic within France, while enjoying a relaxing vacation by the sea.
2. Bordeaux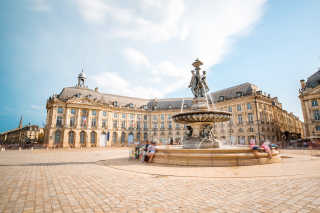 The beautiful city of Bordeaux in the south west of the country is truly a hidden gem and will delight you if you prefer urban landscapes. With a perfect mix between traditional architecture and modern infrastructure, some of the best wines produced in France and a seemingly endless number of cafes and terraces, the city has a lot to offer in a pure French fashion.
3. Mercantour National Park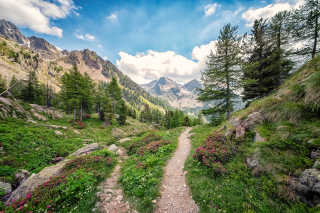 Have you considered going to the Alps during summer? The hitchikers will find a true paradise in the Mercantour Park, a southern region of these mountains filled with enchanting untapped wilderness. Whether you are a seasoned backpacker or simply enjoy the outdoors, this National Park will offer you an unforgettable experience, and you will be equally in awe before its majestic beauty.
4. Strasbourg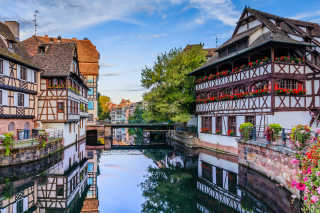 Another unique city, this European capital located near the German border is filled with wonders. You will have the chance to visit one of the most impressive gothic cathedrals, taste some of the most typical French dishes such as:
The Baeckeoffe, a dish of peasant origins like most traditional French dishes, made of various meats that have cooked for several hours with leeks, potatoes and other vegetables.

The Tarte Flambée, a subtle mix of cream and bacon laid on a thin, crispy pastry, along other possible ingredients. But don't you dare call it a pizza in front of an Alsacian!

The Kougelhopf, a very typical sweet dish from this region, it is a kind of brioche with sugar on top, and it goes perfectly well with some coffee at the end of the dinner.
And there are many more to discover while enjoying the beauty of the city of course!
5. Chateaux of the Loire Valley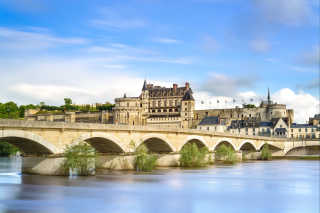 If you wish to dive more into the culture and history of France during your trip, then some of the most beautiful monuments you could visit are the historic palaces of the former French kings and nobles. Located south of Paris, these places will certainly amaze you with their architectural feats and luxury.
These locations are amazing staples of the French territory, but there are many more to discover! If you are still curious, you can find and compare our cheap international flight deals, other travel tips and information on your next trip on CheapTickets.sg, or subscribe to our newsletter to receive them directly in your mailbox!
---
Want to read more?