21 Ski Destinations to Visit During Winter
21 Best Places to Ski in the World
Where can you ski during the winter season?
Should I ski or snowboard? What really are the best resorts? We have a first-timer's guide to skiing with 21 ski destinations to visit during the winter. Read more more to find which resorts have some of the world's best snow, as well as the cheapest, the most glamourous, the best for snowboarding, families or beginners.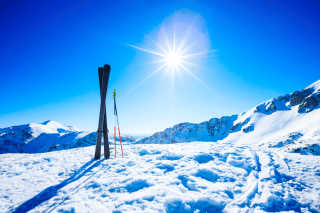 One of the most well-known ski regions of North America, the stunning Aspen Snowmass is home to four main ski areas. Aspen is popular with experienced skiers because of its huge choice of challenging trails, but there's plenty of slopes suitable for snowboarders and beginners too.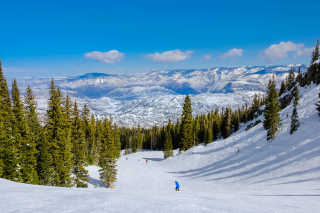 Another behemoth in the US skiing arena, Vail has long attracted the well-heeled crowds from California and New York. Luxury accommodation and upscale restaurants are coupled with a vast ski area and three distinct terrain parks.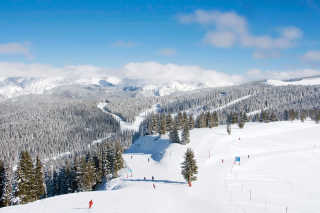 The Lake Tahoe ski season runs from November to April and thanks to its Californian setting, the region is fast becoming as popular as Aspen or Vail, especially with the younger skiing crowd. The region in California boasts 15 ski resorts, all with stunning lake views and state-of-the-art facilities.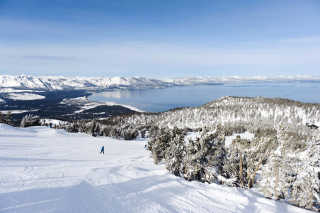 Frequently declared the world's best snowboarding destination, Whistler Backcomb in British Colombia boasts 200 trails across two mountains. Also considered to be the best ski resort in Canada, highlights include year-round snow and views of the Pacific Ocean.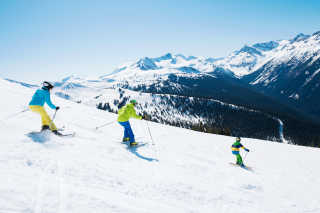 Courchevel holds the accolade of 'Best Snow on Earth', thanks to miles and miles of perfect, powdery snow. The well-maintained slopes offer a choice of easy runs for beginners, more challenging slopes such as the Grand Couloir and picturesque trails such as the Folyères run.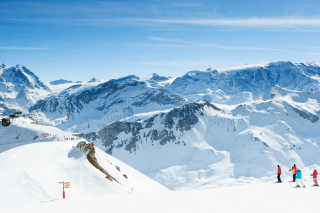 Chamonix is one of the most well-known ski regions in the Alps and is home to Mont-Blanc, the highest peak in Western Europe. It incorporates six distinct ski areas, with a wide choice of valley and altitude trails, and remains to be an ever-popular choice with the most experienced skiers.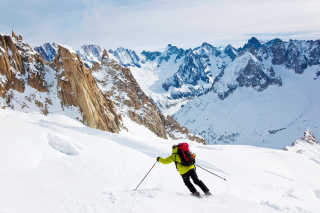 Kitzbühel is a perfectly preserved medieval town and is another historic Austrian ski destination. Kitzbühel somehow packs in 168 km of slopes as well as 10,000 hotel and guest beds, whilst still retaining an exclusive reputation and rustic Alpine charm.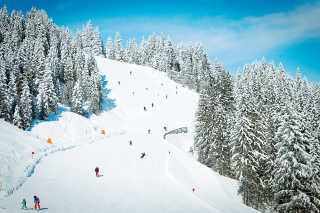 As the so-called 'Cradle of Skiing', it was in the Arlberg region that Alpine skiing was invented. The village of St Anton, the gateway to the entire Arlberg ski region, is home to a museum dedicated to the sport's history. It also boasts excellent slopes, such as Valluga and Rendl, and a vibrant apres-ski scene.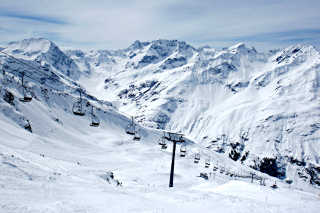 Just because you're a beginner doesn't mean you can't demand luxury. The choice of royals, Lech doesn't have the overt bling of St Moritz, instead, it exudes a confident, unshowy prestige and plenty of easy slopes.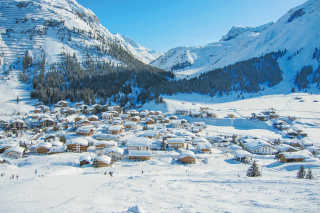 The long ski season in Zugspitze runs from November to May, making it perfect for those who are itching to go as soon as they can. A max altitude of 2700 km also means you can ski above the clouds and get plenty of sunshine.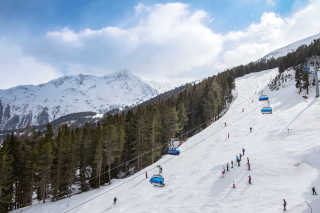 The Grindelwald-Wengen resort is one of three in the Jungfrau ski region and offers something for everyone, including a renowned children's ski school. The country is known for its high prices, so is skiing in Switzerland expensive? It can be, but in Grindelward skiers enjoy free children's ski passes on Saturdays and significant discounts for booking passes in advance.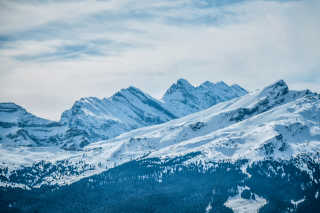 Zermatt is the highest ski resort in the Alps and home of the famous Matterhorn. You can choose from 350 km of trails and slopes and try out the world's most extreme vertical drop.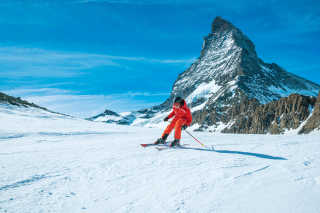 One of the most famous, oldest and most exclusive ski resorts in the world, St Moritz is considered to be the birthplace of winter sports tourism. With 87 pristine pistes, there's plenty of choice for everyone, plus those who are also interested in shopping, spas and apres-ski will certainly not be disappointed.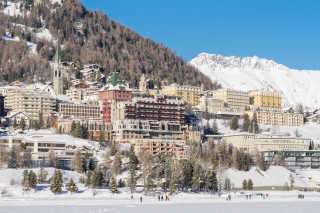 Nestled in the Pyrenees, and sitting on the border between France and Spain is the tiny country of Andorra. Home to nine ski resorts across two regions, El Pas de la Casa, in the Grandvalira ski region, has plenty to shout about including a buzzing apres-ski culture and excellent snowboarding terrain.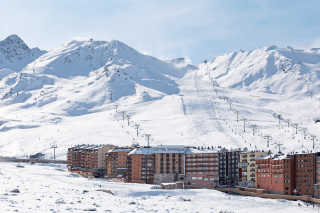 So what is the cheapest way to ski? Head to Slovenia, where quality amenities are coupled with low-cost accommodation and cheap food. The ideal choice is Vogel, Slovenia's leading resort, which comes without the price tag of France or Switzerland.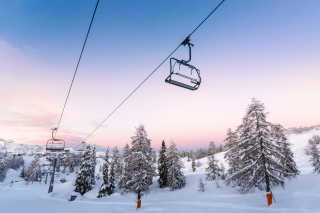 Known internationally as Sochi and the venue for the 2014 Winter Olympics, Russia's biggest ski resort, Krasnaya Polyana, doesn't have the finesse of the established Alps resorts but it does offer excellent beginner slopes, a late season that runs till May and the Sochi Theme Park.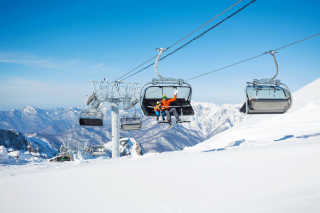 Niseko is Japan's biggest and one of the best ski regions. Composed of four interlinked resorts, it's famed for its tree runs, powdery snow and wide-open powder bowls. Like much of Europe, the best time to ski in Japan is from December to April.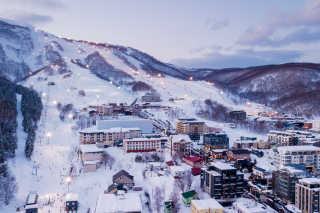 Hakuba is a vast ski region near Nagano is home to 11 distinct resorts. The main centre, Happo, is the perfect base for those that want access to excellent bars and restaurants, although the quieter villages surrounding it are ideal for those seeking seclusion.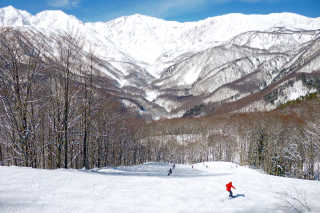 Pyeongchang is home to the Alpensia Ski Resort, where six distinct slopes offer something for everyone. This modern ski resort has been designed with the 21st-century skier in mind, with world-class facilities and a five-star Intercontinental Hotel at its heart.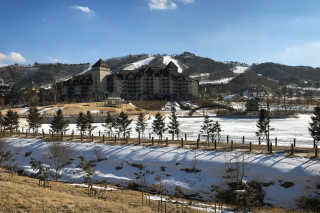 Hugely popular with snowboarders, Perisher Valley is the largest ski resort in the Southern Hemisphere. It's one of the hottest countries on Earth, so when is the best time to ski in Australia? It's actually during the Australian winter, from June to October.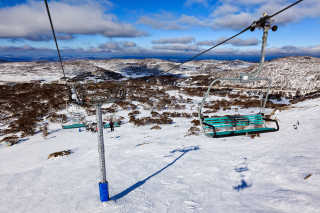 In Queenstown, skiers can choose between four excellent ski-fields, all located within easy reach of the city. Queenstown is home to The Remarkables, one of the best ski lodge in the country, and some of the finest skiing views in the world.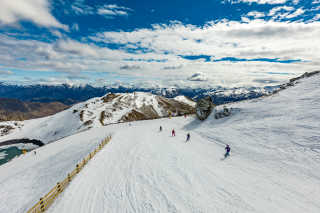 Although there are many more ski destinations in the world, we hope we have provided some ideas on where to ski this winter or next year. Find our best flight deals and compare fares to your next winter wonderland at CheapTickets.
---
Want to read more?