What are Virtual Tours and are they here to stay
What are Virtual Tours and are they here to stay?
More and more travel and tour companies are offering their clients virtual holiday sightseeing opportunities. Marketed from the viewpoint of saving money, staying safe during the Covid-19 pandemic and still seeing beautiful places and landmarks, armchair travel is becoming increasingly popular. There are both free and paid virtual tours to enjoy from the comfort of our homes, but are they a viable option for the future? What are virtual tours and are they here to stay?
---
What are virtual tours?
Virtual tours use photos, videos and other images combined with music, narration, sound effects and text to simulate a holiday tour of an existing locale. The location could vary from a beach to a city scene, mountain-top viewpoint, a famous landmark, or marine tour and while some of the same techniques are used in television, virtual tours are marketed as something unique: tele-tourism.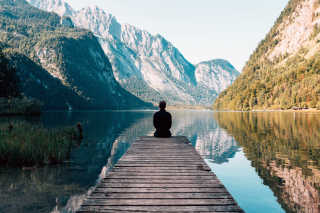 How do they film it?
Tours can be delivered as a panorama with an unbroken view of the landmark or use panning footage taken by multiple cameras. Still-cameras are used to take several shots combined to form one vantage point view. Video tours are full-motion tours of a popular location or landmark. Video tours are more of a live-feel walk through of the location, filmed at walking pace. 3-D tours are made by employing various 3-D reconstruction methods.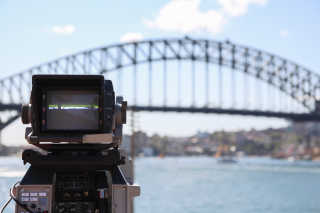 Where can you travel on a virtual tour?
Chances are, if the location can be filmed and is popular with tourists, it can be offered as a virtual tour or video. In a sense, the sky really is the limit and currently available virtual tours include the Egyptian pyramids at Giza, the Colosseum in Rome and other Italian landmarks and monuments, the Royal Opera House in London, The Louvre, Tate Modern Museum, US National Parks and fjords in Kenai. There are virtual tours to Icelandic destinations, Mount Rushmore and the Tower of London, bungalows in Bora-Bora and the Northern Lights or the Eiffel Tower. Families can do a virtual check-in at the Legoland Hotel or check in at Seaworld. Universal Studios offer virtual tours of their behind-the-scenes locations and children love the Wizarding World of Harry Potter virtual tour!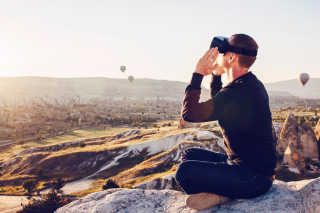 Where can I find a virtual tour?
Virtual photographic and video tours can be viewed on various online platforms including free channels and subscription content. Art, science and history museum tours are generally offered by the museum administration themselves and can be found on their official sites. You will find tours of national parks and monuments on national websites that run park or marine areas. You can find fauna and flora tours on National Geographic websites and other nature-based platforms and find city tours on tourism information sites and sites devoted to landmarks. Numerous zoos around the world offer virtual tours of the zoo and the animal enclosures for children and families to enjoy and Disneyworld is offering 360 degree panoramas and virtual theme rides for customers that can't travel. Armchair wanderers can visit the Great Wall of China and other UNESCO sites on Google's Heritage on the Edge website and the Google Arts Project showcases some of the world's best street art in a virtual tour.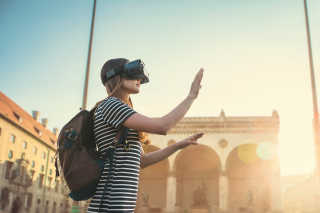 Is virtual travel sustainable?
There is no doubt that the 2020 Covid-19 pandemic changed how we travel. The crisis made it possible for various technological advancements to bring the outside world into our living rooms. Some experts feel that virtual holidays may be a solution to the current environmental impacts of excessive tourism in certain areas. Cleaner water, beaches and air are just some of the environmental benefits that have surfaced during the long months when people around the world did not venture out.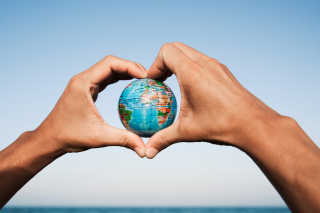 Are virtual tours the future?
While virtual tours may once have been viewed as a marketing tool only, it has now become a legitimate alternative option for some families - at least at times. It is doubtful that virtual tours will ever truly replace a real holiday to another country but it may be a temporary solution for more families, now, more than ever before. The tech capability for virtual tours is still in its infancy and VR headsets that aim to make the experience more lifelike are not completely user-friendly yet. You could always use the virtual tour as a try before you buy, find the place you can't get enough of and have to experience in person, then head on over to CheapTickets.sg to book your flight to experience it in person!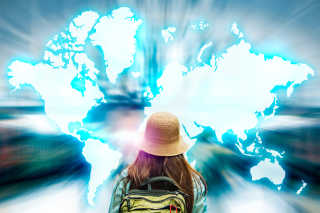 ---
Want to read more on virtual tours in the world?