What You Need To Know About Interrail
Interrail: travel from city to city with one ticket
Are you ready to start your long awaited adventure through Europe? Maybe you want to go from Portugal to Spain to finish in Italy, and enjoy the warm weather? Or you want to go from Belgium to the Netherlands to Denmark to finish in Norway, to visit more of the North? Both sounds quite good, don't they? But now you may be asking yourself... how will you go from one country to the other? Well, we have the answer right here! Keep on reading to find out how Interrail.eu can help you go from city to city with only one ticket!
---
First thing first: What is Interrail?
In simple terms, Interrail.eu is a platform where you can buy train tickets, but that's not all... Interrail passes let you hop-on and off on as many trains as you desire. You can choose to travel within one country or get the Interrail Global Pass, which lets you travel within 33 countries. Now the question is... how can I use the Interrail pass?
Interrail Passes are only eligible for European residents. For international travellers, check Eurail.com.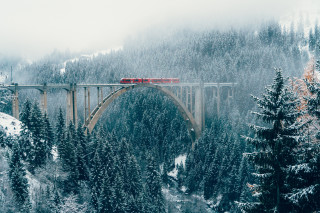 How to use Interrail?
Before looking at Interrail passes, you need to start planning your adventure, where do you want to go, what flights do you need to book, etc. Brainstorming ideas of where you want to go and when will help you choose the best Interrail Pass for your trip, as shown in the table below, Interrail offers multiple options for you to choose from.
After you have an idea of what you want to do, you can buy the ticket that works best for you at:
You are also able to buy it at some international counters at train stations and airports, including:
Amsterdam Central Station
Rotterdam Central
Munich Central Station
Brussels Midi Central Station
Charles De Gaules Airport
Schiphol Airport
When buying your pass, you have the option to get a Mobile Pass, meaning that you are able to download the ticket on your phone, or request the Paper Pass which will be sent to your address by post. If you do choose the Paper Pass, remember to buy it with enough time so it arrived at your address before the start of your trip.
Now that you have your ticket, start reserving your train seats to make sure you have a place in the train and start checking which flights you need to get to start your adventure. It is recommended to buy the ticket and plan the train rides at least 3 months before the trip, this way you are sure to have a spot in each chosen train.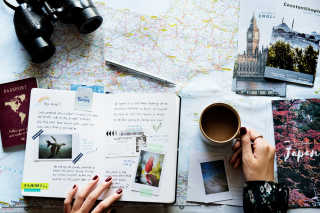 What are the benefits of using an Interrail pass?
The Interrail pass might be a nice option for backpackers, but also for those that want to travel through Europe by enjoying the great landscapes on land. Here are some reasons why you should get an Interrail pass:
1. One ticket for everything
The Interrail pass is an all-in-one ticket, meaning that with it you can board all the trains reserved for your trip. This is helpful for your trip's organisation, as you don't need to worry about finding the right ticket when boarding the train, as it's the same one you used for the previous train. This pass is fully recommended for messy travellers!
2. No check-in & airport security
While traveling by train with the Interrail pass you can skip the airport check-in and skip airport security - you can just hop-on on the train, find your seat & relax!
3. No need to worry about your luggage weight
If you're traveling with only a backpack or with multiple luggage, when choosing to travel by train you don't need to worry how much the luggage weighs. You can just leave the luggage in the train racks, find your seat & relax, knowing that you have everything you need for your trip with you!
4. You can get a discount
The Interrail pass offers discounts for young travellers under the age of 27, and senior travellers over the age of 60. Plus, Interrail encourages families to travel as children under the age of 11 travel for free! Isn't this the best news ever?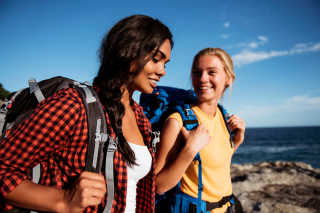 Start planning your next trip & book your flights!
Now that you know what Interrail is & how to use it, start planning your next adventure through Europe! Remember to plan it at least 3 months in advance.
Start booking your flights to start your adventure! Check out these amazing deals at CheapTickets.sg and let us help you start the best adventure of your life!
---
Don't know where to go yet? Check out our blogs!