What to know before going to the airport?
What to know before going to the airport
So you've booked your ticket and planned your sightseeing trips! Wondering what you need to know before going to the airport? Taking a trip involves a little pre-planning and organisation - like making sure you know what luggage to take and remembering to pack your travel documents too! Getting to the airport on time avoids stress and allows plenty of time for last minute shopping or a yummy snack before boarding. Keep our handy checklist as a reminder of things to remember before going to the airport!
---
Check your travel documents
We know it may seem obvious but before heading to the airport make sure to check all your travel documents. This includes your ID documents, visa paperwork and ticket confirmation. Make sure that all the information you need is up to date, including how your name appears on your documents and tickets. At the airport terminal, you will go through the metal detectors first or other security checks and then show staff your boarding pass and your identity card with your photograph. If you are taking an international flight you will be asked for your passport before you are allowed on to the flight. Keep all your travel documents in a waterproof folder to keep them safe and in one place.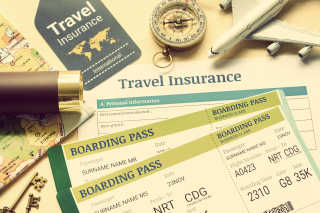 Which terminal does my airline fly from?
This might sound obvious, and it's very easy to find out, but it can be a time-consuming mistake to turn up at the wrong terminal! To find out which terminal your flight is leaving from, check your flight confirmation or flight itinerary. Confirmation information is usually sent by e-mail or listed on the airline's website a little while before departure. Print out this information so that you have it when you need it - just in case you can't access your phone or iPad. If in doubt you can ask a service consultant to look up the information on their computer.
What are the luggage restrictions?
This can be different depending on whether you're taking a long or short flight. Airlines have different luggage restrictions for hand luggage and baggage that is stored in the plane's cargo hold. Check whether your airline has weight restrictions as well as how many bags you are allowed to bring. Some airlines have restrictions on the size of luggage and suitcases - which usually depends on the available storage space in the cabin and in the cargo hold. Ask about the exact luggage restrictions. This will avoid issues when you arrive at the airport. You can always purchase more luggage with booking your flight if you need it.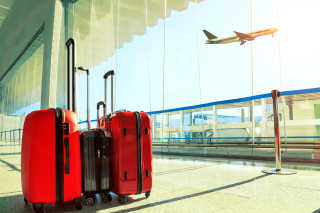 Checked baggage vs. carry-on
Carry-on luggage is usually stored in a special compartment overhead or under the seats. Checked-in luggage is stored below. Different flight classes may offer special luggage allowances. In general, First and Business Class passengers are allowed additional carry-on and checked-in items of luggage, or may be allowed to carry larger luggage items. Airline staff can ask you to remove certain items from your baggage. These may include gels, aerosols, liquids and electronic equipment. You will place these onto a conveyer belt so that they can be screened before you board the plane. Be sure to check the restrictions of your specific airline before packing.
Liquids, aerosols and gels
There are special rules to be followed when it comes to bringing aerosols, gels, and liquids in your luggage. They must be in containers not greater than 100ml and you need to make sure that they don't leak into your luggage, by placing them in a sealed plastic bag. Most airlines ask passengers to store these in hand and not cargo luggage. Although rules may vary between airlines you will usually be allowed one bag of this kind. This is because flammable items are strictly regulated on planes for safety purposes. The rules for aerosols, liquids and gels are similar - so find out what is allowed from your specific airline. Ask them about any other restricted items.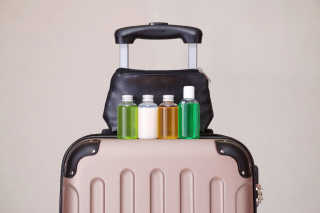 Will there be traffic?
You will want to make sure that you arrive at the airport terminal on time. Allow an hour or two to travel to the airport to be sure that if any delays occur, you will still be on time to go through all the required security checks, luggage screening, present your travel documents and reach the boarding gate. If you are leaving at peak traffic times, for example in the morning, evening or at lunch time, make sure that you leave enough time to allow for slow traffic due to traffic jams, road works, detours or mechanical issues. Ask your taxi or lift to take the fastest, least congested route that avoids rush hour gridlock.
How do I get to the airport?
There are a variety of options to consider when it comes to getting to the airport - each with its own pros and cons. You can request a local taxi service to arrive at a certain time and take you to the airport, ask for an airport shuttle as part of the airline's passenger services, travel by train, local bus or ask a neighbour or friend to drop you off at the airport. You could also choose to self-drive and leave your car at the designated airport parking - this may be free or incur a small charge but is usually secure parking. You could also opt for a rental car which you leave at the airport for rental agents to collect after you leave.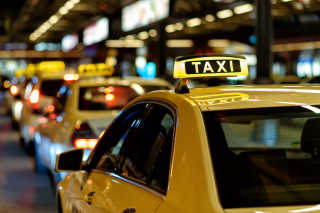 For more information on interesting travel destinations and to compare prices on flights visit CheapTickets.sg!
---
Important Travel Tip: As borders are gradually opening up and airlines are preparing to add more flights to destinations around the world, travel rules and regulations are also constantly being updated. It is strongly advised for each traveller to check the current travel restictions required both for their entry to their destination, as well as, the necesary requirements needed for their return trip.
---
Want to read more travel tips?