Where Is Your New Year Travel Resolution
Where is your New Year travel resolution?
Working in travel, our team is constantly exposed to amazing destinations and cheap flight prices to the places that they want to visit. As the New Year approaches, I asked some of my team where they want to travel to next year and why...
Tokyo- Kate J: Customer Service Officer
My new year's resolution is to travel and explore the world, improve my Japanese vocabulary and lead a healthier lifestyle. I am planning to travel around Japan.
Firstly, I would like to see the 'sakura' (cherry blossom) at Chidorigafuchi in central Tokyo. Normally in early April, the Japanese celebrate that time of the year with hanami (cherry blossom viewing) parties under the blooming trees.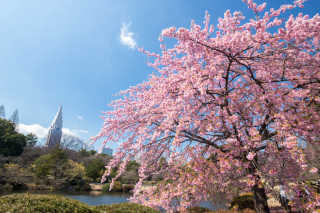 Hundreds of cherry trees decorate the moats of former Edo Castle around Kitanomaru Park, creating one of Tokyo's most outstanding cherry blossom sights. The hanami celebrations usually involve eating and drinking, and playing and listening music. Some special dishes are prepared and eaten at the occasion, like dango and bento. I can imagine myself under the tree breathing in the cherry blossom filled Tokyo breeze with the wind blowing in my hair and petals falling on my head.
A visit to Japan is never complete without visiting Tokyo Disneyland. Rediscovering the inner child in me,I would go on all the rides and meet the famous cartoon characters!
After all that excitement, I long to relax in an outdoor Onsen(hot spring bath) and that is how I would end my day.
Return flights to Tokyo are currently available from only $264 and Osaka from $286 at CheapTickets.sg.
Melbourne- Victor P: Snr Software Engineer
My New Year's resolution is to leave my comfort zone and try something new. It can be as simple as visiting a new country and try their local food that I never have tasted before, and be more adventurous and take full advantage of the time that I will be there. This year I would love to soak up under the sun of Melbourne's beach like St Kilda. I also would like to dine in the Colonial Tramcar Restaurant and travel city streets while enjoying their local cuisine with my friends. And it will not be complete if I will not try Kayak and stare at the beauty of the city from a far.
Return flights to Melbourne are currrently available from only $482 on CheapTickets.sg
Berlin- Jin Toh: Marketing Intern (Nanyang University)
I want to travel to Berlin, Germany because it is one of the world's most sophisticated countries. Its rich history (although somewhat tainted), beautiful city architecture and passionate culture draws me to this beautiful nation. The Berlin Wall is a splendid example of a structure that bears great historical and cultural significance, and I would visit it if I go there. German food culture is also fantastic, with the best sausages in the world (WürsteFrankfurters). Couple that with some Erdinger Weißbier and you'll get the best meal ever.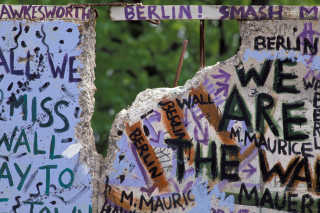 The Oktoberfest in Munich is definitely one of the events that I would LOVE to join, because of the beer and sausages! Berlin is definitely a must go for me, and I'm looking forward to a trip there soon! Atchung! I'm coming soon!!
Return flights to Germany are currently available from $798 to Frankfurt, Munich from $1031 and Berlin from $986 at CheapTickets.sg
Where is your New Year travel resolution?
To help you start your search, CheapTickets.sg has found great deals to a few of your favourite destinations!
What are you waiting for? Hurry over to CheapTickets.sg to grab these awesome deals now!