World Heritage Sites in Europe
World Heritage Sites in Europe
The UNESCO World Heritage List is like a treasure chest filled with castles, palaces, workshops, landscapes, temples and battle sites. Featuring cultural and artistic masterpieces along with sights of astounding natural beauty, it's also a fantastic guide to potential vacation destinations. There are plenty of World Heritage Sites in Europe and most of them would be a fine addition to anyone's travel bucket list. With that in mind, we thought we'd introduce World Heritage Sites, explain what they are, where they are, and suggest a few possible destinations to discover.
---
How many World Heritage sites are there in Europe?
Europe's history ranges from neolithic cave paintings, through Greek and Roman empires, to medieval cathedrals and modern architecture. Given that rich past, it's unsurprising to find that the continent is full of UNESCO preserved locations. In fact, no region in the world has more, with over 400 World Heritage sites dotted across Europe. Almost every country features on the register, which leans heavily towards cultural attractions, although natural sites are also included from time to time.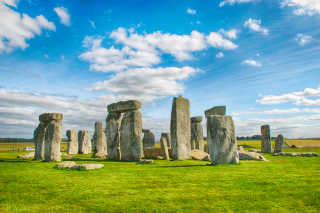 Which country in Europe has the most World Heritage sites?
When it comes to Europe's World Heritage sites league table, a few nations stand out. However, Italy soars above the rest, boasting 55 World Heritage Sites at the most recent count. Spain comes second with 48, followed by Germany with 46, France with 45, and the UK with 32. However, smaller countries like the Netherlands or Sweden match those nations when you factor in population size. Wherever you travel, you can expect plenty of attractions to visit.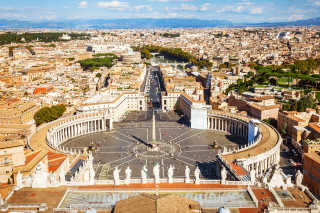 What is the oldest World Heritage site in Europe?
Aside from geographical features, the oldest cultural sites in Europe date back thousands of years. In Austria, Hallstatt-Dachstein is home to salt mines and pile dwellings dated beyond 2,000 BC. The rock art of Gobustan in Azerbaijan can be 40,000 years old, the cave art of France's Pont d'Arc is around 32,000 years old, while Spain's Antequera dolmens were erected well before the Roman Empire appeared. So there's no clear contender for the oldest site, just a huge range of ancient monuments and settlements which chronicle our deepest past.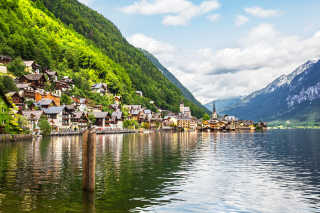 Which are the most visited World Heritage sites in Europe?
Having introduced what World Heritage Sites are all about, let's make some recommendations. After all, these destinations are among the masterpieces of architecture and in some cases changed the very course of history. To start with, Stonehenge in the UK is always popular. Its perfectly geometric stone rings are aligned with the sun, and continue to possess a mystical power. Moving south, Mont-Saint-Michel in northern France is a stunning island cathedral, while the Pont du Gard in Provence is a breathtaking example of Roman engineering. Italian sites include the Vatican, with its Michaelangelo ceilings, while Venice and its lagoon offer an achingly romantic vista. And further north, Germany's Cologne Cathedral, the castles of the Rhine Gorge, and Berlin's Museum Island all draw massive visitor numbers.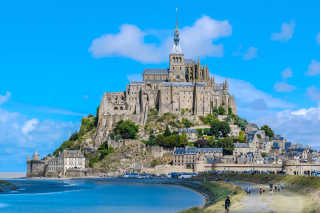 Plan your next vacation with a list of World Heritage sites to visit
Those are some blockbuster attractions, but World Heritage sites can be found everywhere in Europe and many would make a great basis for holiday plans. For instance, it's easy to imagine spending a week exploring Croatia's Plitvice Lakes or the old city of Dubrovnik. You could tour the Alto Douro Wine Region in Portugal and pop into gorgeous Sintra. Or you could visit Bergen's old port in Norway before taking a cruise in the West Norwegian Fjords.
Whichever European country you're planning to visit, when the time is right, compare airlines on CheapTickets.sg and check our best flight deals to worldwide destinations which are the home to some of the world's most awe-inspiring World Heritage sites.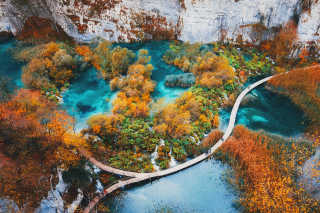 ---
Want to read more?