Visit Kathmandu
A holy city filled with eager tourists awaits you if you catch flights to Kathmandu in the near future. It is the gateway to the Himalayas so most people on flights to Kathmandu are there for the mountains and the trekking. For a chance to join them, buy some cheap flights to Kathmandu from CheapTickets.sg for an experience like no other.
About Kathmandu
What started off as a trading centre and important link between Tibet and India has blossomed into a vibrant community of modern versus traditional. Once you land from your flights to Kathmandu you can choose to either go to Thamel, an area filled with hotels, restaurants, and shops, or the old city, with its narrow streets and amazing architecture.
Must see spots in Kathmandu
The heart of the old city is Durbar Square surrounded by the Old Royal Palace, the temple of Kumari Chowk, where a girl worshipped as a 'living goddess' lives, and the Kasthamandap, the city's oldest building and one of the most ancient wooden buildings in the world.
Patan used to be capital of an independent kingdom but is now part of Kathmandu. The Patan Museum houses a vast collections of religious objects, stone and bronze sculptures, and woodcarvings. The Bagmati River ghats are a collection of temples, statues, and artefacts all located along the river banks and worth strolling around for a few hours.
If you want more flights Kathmandu can offer mountain flights from the airport, where you are in the air for about an hour and get to see stunning views of some of the highest peaks in the world. You might even get a chance to go into the cockpit of one of these tiny planes.
Cheap flights to Kathmandu with CheapTickets.sg
Kathmandu: Travel facts
Approximate Air Distance: 2200 miles / 3540.56 km
Approximate Flight Duration: 5 hours 10 minutes
Busiest Airports: Depart from Singapore Changi Airport (SIN) / Arrive at Tribhuvan Airport (KTM)
Major Airlines: Silkair, Thai, Malindo Air, Malaysia, Cathay Pacific, Nepal Airlines etc.
Tourist Attractions: Bouddhanath Temple, Swayambhu Stupa, Thamel, Pashupatinath Temple, Durbar Square, Kopan Monastery, Shree Dakshinkali Temple etc.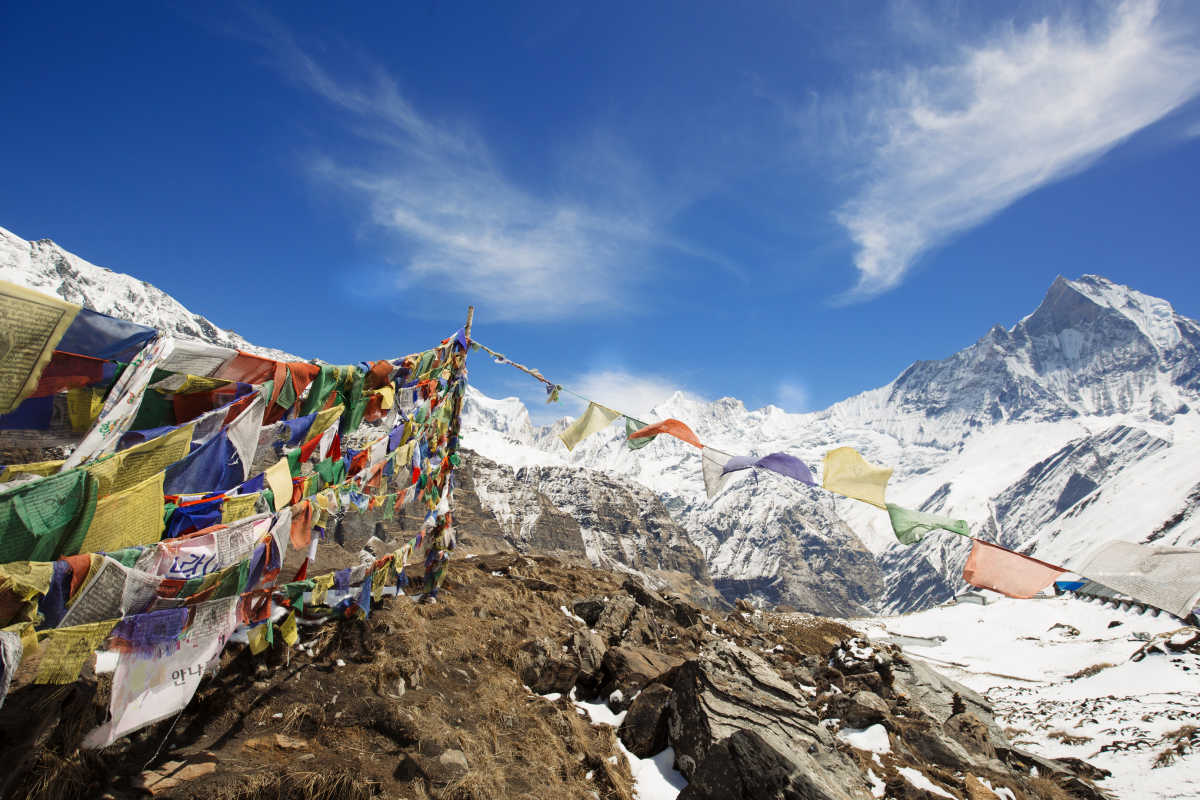 Are you looking for cheap flights for your next holiday to Kathmandu? CheapTickets.sg offers a large number of flight selections, flying from Singapore to major destinations at every corner in the world including to Kathmandu! All destinations, airlines and itineraries can be compared easily in seconds at your fingertips.
Search, compare and book your cheap flights to Kathmandu with CheapTickets.sg today and experience Kathmandu for less!