10 Dream Date Destinations
CheapTickets.sg 10 Dream Date Destinations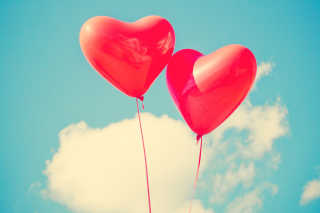 #10: Lunch @ Tsukiji Fish Market, Tokyo, Japan
Enjoy an early lunch at the Tsukiji fish market in Tokyo, Japan. However, the main market of Tsukiji moved to Toyosu in 2018, just a 3km walk from Tsukiji fish market. Getting up at 2am in order to queue to join a select group of visitors permitted to watch the tuna auction should be part of your must see list! After the auction, head outside Sushi Dai and Daiwa Sushi to enjoy a sushi brunch amidst the din of the market activity. After your meal, take a nice stroll into Hamarikyu Gardens next to the market (there is a small entrance fee around $8). Find the tea pavilion on the small island in the south east of the park and enjoy green tea and Japanese snacks whilst looking out over the still waters and feel life's stresses slip away. Book cheap flights to Tokyo now.
#9: Cingjing Farm, Nantou, Taiwan
Take your loved ones breath away with a trip to Cingjing farm in Nantou. The farm, 1,750 metres above sea level celebrates nature at its finest. Visit from March to June to see the new born sheep and cows wondering free, the peach, pear and apple blossoms in March and the wild chrysanthemums in May. From Taipei the farm is a 5 hour journey- you can get directions for public transport tom Kaoshiung and Taipei here.
#8 Dinner and Dolphins in Jervis Bay, Australia Capital Territory, Australia
Would the one you love, love pan seared scallops with a glass of Hunter Valley Chardonnay after a day out whale and dolphin watching in Jervis Bay? Order these picture perfect scallops at Stone Grill restaurant on Owen Street in Huskinson and take a ride out with Jervis Bay Wild from only $40.75 to recreate our perfect day. Get more brownie points by checking out the beaches in Jervis Bay National Park, said to be some of the whitest sand beaches in the world. Fancy a self drive around Australia's Capital Territory from Canberra to Sydney? Check out our self drive route here.
#7 Macau walking tour, Macau
Many say the best way to really see a city is to explore it on foot. Take your loved one by the hand to explore one or more of Macau's specially created walking trails to discover this cities unique cultural heritage with a fascinating mix of East and West. Macau is more than just a glittering gambling mecca, take in the magic of Macau's forts, churches, and romantic baroque architecture- a reminder of its European heritage alongside incensed- filled Chinese temples and giant goddesses before setting yourself up for an evening of entertainment at the spectacular House of Dancing water show.
#6 Picnic in the park under Sydney Harbour Bridge, Sydney, Australia
We stumbled across this set up under the Sydney Harbour bridge just before one lucky lady was being asked the big question during a flash mob style proposal around the corner at Luna Park… she said yes! We felt so privileged to have witnessed this ultimate romantic gesture. It doesn't have to be a proposal, Valentine's Day or an anniversary to pull all the stops out on a date, just go for it! Plan your trip to Sydney now!
#5: Wine tasting in Margaret River, Western Australia
The drive from Perth down to Margaret River is one of the easiest and most relaxing driving experiences we've ever had, with spectacular scenery at every corner on the coastal route. You may even want to take your leisurely time getting down there with stops at Busselton and Geographe Bay. Check into your hotel and put the car keys down before you head out to the vineyards to get the full wine tasting experience. Stretch out the date with dinner, followed by drinks in one of the lively bars along the small main strip. Want some more information to help you plan & book this date? Check out our guide to the Margaret River.
#4 Seoul N Tower, Seoul, South Korea
We couldn't help but fall in love with this place. Starting the journey from street level on the stair lift to the cable car and out on to the platform below the tower you will find endless couples looking into each other's eyes and taking selfies. At the platform you will find one of the biggest collections of locks in the world, brightly coloured and inscribed with messages from visitors from all over the world. If you don't have a lock be assured someone will be there to sell you one! Afterwards make the journey to the top of the tower to see the twinkling lights of the city. Valentine's Day can be made even more romantic by the cold crisp air at this time of year making snuggling almost obligatory to keep warm. Don't have the budget for the fancy restaurants in the tower, take your beau to 'The best burger in Seoul' where the patties are made by a Michelin star chef at the 1F level of the tower plaza. Plan and book your trip to Seoul at the best price now!
#3 The Rock Pool cafe, Mousehole, Cornwall, UK
Go the distance to create your dream date with a trip to Cornwall in the UK. Pick up a rental car and drive to the south western tip of the UK mainland. Reward your romantic side with the crab sandwich (they do not scrimp on the filling!) followed by a full traditional cream tea in the beach hut at The Rock pool cafe. Leave your car at the public car park next to the cafe and stroll around the beautiful town of Mousehole exploring the little shops; you might even catch one of the local fishermen coming in and out of the harbour on their traditional style boats.
#2 Private long tail boat trip, Nai Yang beach, Phuket, Thailand
We are so full of love for Thailand with its white sand beaches, perfect hospitality and glorious weather. Our perfect date would be to take a long tail boat out for a snorkelling trip and surprise a loved one with releasing a Krathong into the sea. One of CheapTickets.sg team recently organised this for her parent's 40th wedding anniversary whilst staying at the wonderful Dewa Hotel (5 mins from Phuket Airport in perfect location right next to the beach and lots of fantastic beach restaurants). The hotel team seamlessly organised the outing along with a romantic beach side bqq dinner to celebrate the occasion.
#1 Sunset, anywhere, worldwide
It was just too difficult to pick our top dream date destination. There were so many places that came close; sunset at the Nobbies on Philip Island in Victoria, Australia came close. Cycling along the Amsterdam Canals and into the Vondelpark during sunset nearly got it. Watching the sun go down over Victoria Harbour, Hong Kong from Hutong Restaurant in Kowloon was sooo close. What all our favourite experiences have in common is enjoying a serene sunset with the ones that we love. So grab a glass and toast to the love of travel, show the one they mean the world to you with a dream date!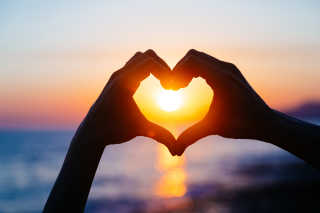 See more, do more, feel more with CheapTickets.sg!
To help you start your search, CheapTickets.sg has found great deals to a few of your favourite destinations!
What are you waiting for? Hurry over to CheapTickets.sg to grab these awesome deals now!