Best Islands to Visit for a Romantic Honeymoon
Which islands are best for a honeymoon?
Scattered across the globe you will find beautiful islands with gorgeous beaches, lush, island vegetation, ocean-side villas, pools, private gardens, balconies and the best views and adventure activities. Let's take a look at five of our top choices when choosing the best island to visit for your romantic honeymoon for you and your partner.
Where are some of the best island destinations for a honeymoon?
---
Also called "The Garden Isle" this is Hawaii's fourth largest island. Located in the Central Pacific, Kauai is covered in tropical rainforest with the striking cliffs of Na Pali and Waimea Canyon and the Nounou Trails snaking their way along the Sleeping Giant mountain - creating the perfect balance between relaxation and fun.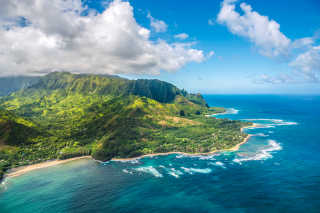 2. Bora Bora, French Polynesia
The favourite honeymoon destination of many couples with opulent hotels and resorts located right on the water: Bora Bora. You will find some of the world's best sandy beaches, blue lagoons, palm trees and quays that stretch into the ocean. Honeymoon bungalows are private and catered.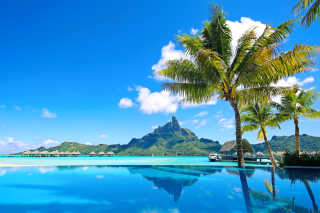 With over a 1000 tiny islands, the Maldives archipelago is a honeymoon paradise for couples who love the beautiful, turquoise water. Choose from a wide range of resorts, restaurants, spa, and water activities opportunities, including dining in a restaurant under the waters, guided snorkelling tours (also safe for non-swimmers), or just simply enjoying the surrounding scenery from your own private villa.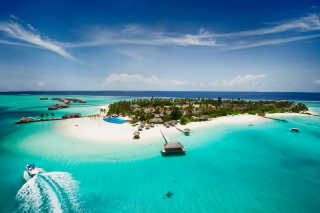 4. Motu Teta, French Polynesia
Motu Teta in French Polynesia is a must for a charming honeymoon getaway. The Motu Teta Private Island is the crème de la crème of island honeymoon destinations. This private retreat in Tahiti is perfect for couples looking for the most exclusive in honeymoons. The retreat can accommodate a maximum of ten people or six adults.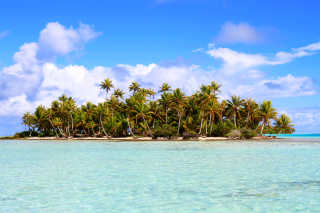 A ferry ride from either Krabi or Phuket, the Phi Phi islands in Thailand offer one of the best azure water and shimmering beaches. Comprised of 6 islands, this lovely utopia is the home to the breathtaking Maya Bay. Relax on the stunning tropical beaches, try diving or snorkelling in the crystal clear waters, and then enjoy the nightlife at the local bars.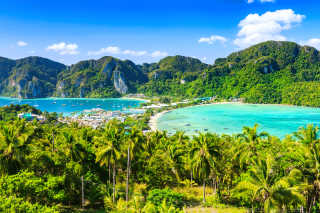 Pick your perfect island paradise for the most memorable honeymoon
Although to reach some of these islands, a direct/non-stop flight may not be available from your departure city, but CheapTickets.sg can helps you to plan and book your journeys with confidence.
Of course, there are more islands around the world to consider, including the gorgeous islands in Fiji, Bali in Indonesia, Santorini in Greece, Mallorca in Spain, and Boracay, Palawan, or Cebu island in the Philippines.
Similar to your wedding planning, start planning in advance. Compare our best airline flight deals at least half a year or six months in advance as last minute flights are usually quite expensive. Also don't forget to read our other tips on how to plan your perfect honeymoon.
---
Want to read more?