Best Travel Books You Must Read
What are some of the best travel books you must read? Travel writing has been popular ever since Marco Polo made his travels through China, Ibn Battutah observed Europe and Elizabethan explorers sailed the oceans. It's a genre that never seems to go out of fashion, especially with people who love to fly to foreign destinations.
So which are the best travel books for budding holiday makers? Obviously it depends on where you are travelling to and who you are. What works for beach vacations may not be ideal for academics and business travellers. But there are definitely some books that almost everyone can fall in love with, and we'll try to showcase some here.
Are travel books worth it?
While great travel books enrich the reader's understanding of potential destinations and treat their subjects sensitively, bad ones do the opposite. If you rely on bad travel writing to get a feel for a destination, you can be extremely surprised when reality hits. Unfortunately, bad travel writing can sometimes be enjoyable, even if it's factually wrong. So which writers and books are both fun to read and skilful interpreters of the countries they write about?
Almost every part of the world has its writer from Bruce Chatwin in Patagonia, to Barry Lopez on the Arctic or Eric Newby on the Hindu Kush. Many readers will be familiar with those names already. So we've chosen a few contemporary writers who may not be as well known, but are well worth exploring.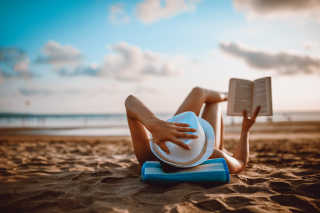 Hisham Matar's "One Month in Siena"
Hisham Matar's background mixes Libya and the United States, but his heart belongs in Italy, as this fantastic 2019 book shows. During his youth as a student in London, Matar fell in love with Renaissance paintings by artists from Siena. And when he had the chance, he decided to get to know the city itself. Siena is one of Europe's best-preserved medieval cities, and Matar brings its palazzos and squares to life, lyrically describing the architecture and art that he sees, and making us fall for a city that has played such an important part in his life.
Alice Morrison's "Adventures in Morocco"
Morocco's endless deserts, windswept Atlantic coast, and atmospheric markets make for a heady mix - one which is easy to miss if you stick to tourist hotels. As Morrison shows, there's a lot more than meets the eye to this north African nation. If you are headed to Casablanca, Marrakech, the Atlas Mountains, or Essaouira, Morrison's tales will open doors and provide inspiration, setting you up to discover the real Morocco instead of just dipping your toes into the nation's culture.
Rachel Cusk's "Outline"
Mixing fiction and travel reporting, Outline is a unique look at modern Athens - a city that contains many of the world's great archaeological treasures but often gets a bad press on its own. As Cusk shows, the characters who live and work in Athens are just as engaging as the Parthenon or the restaurants of Plaka. It follows a writing teacher as she gets to know her pupils and friends. But more importantly, it unfolds aspects of the city and the surrounding region that visitors tend to mess. If ever a book "gets under the skin" of a city, it's this one.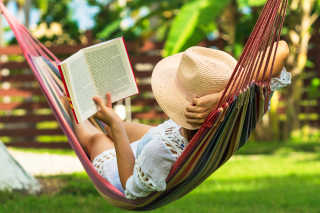 Mark Kurlansky's "Havana: A Subtropical Delusion"
Kurlansky has written about cod fish and Basque culture with passion, but his recent book on the Cuban capital Havana, could be his best yet. Documenting a period of living in the multicoloured streets and elegantly run-down neighbourhoods of Havana, he uncovers its musical culture, writers, artists, and even obsession with baseball. As with all great writers, Kurlansky abandons cliche. He just reports his impressions of a city that he loves - and in the process offers the perfect appetiser for anyone following in his footsteps.
Dive into a book before scheduling your next trip
You don't need to one of these travel books before booking with CheapTickets.sg, but it helps. Any of these titles will provide an introduction to one of the world's finest destinations. So if you have some spare time before travelling, why not spend it with a book? If you pick the right titles, it will always be time well spent.
---
Want to read more travel tips?