Is it OK to miss a leg of my flight?
Is it OK to miss a leg of my flight?
Every now and then, even the best-laid plans go wrong or we need to make alterations. Sometimes we get delayed by business or decide to take the train instead of flying. In any case, the result is the same: missing the legs of flights and disrupting schedules. But what happens in these cases and how should you respond? Let's find out more.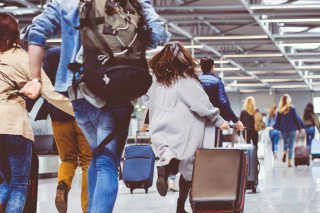 Try not to miss onward connections if at all possible
First of all, it's really important to stress the fact that missing flights is best avoided. For example, if one leg of a flight is cancelled or passengers bailout, then the whole package can be voided at the carrier's discretion.
This applies to multi-leg flights and can be extremely complicated if multiple airlines are involved in your itinerary, including international flights. So, for example if you're flying from Singapore to New York with Singapore Airlines and then flying to Key West International via Miami on a domestic US airline carrier, and are tempted to rent a car and drive along the Keys instead of flying - think again. It could be a costly decision.
What happens if you use return flights after missing a leg earlier?
If legs are missed, airlines can cancel the whole journey, including any future returns. This is something that travellers often forget about.
They may change plans on the spur of the moment, choosing a scenic road trip or rail journey, but plan to use their pre-booked return for the trip home. And when they arrive at the airport to catch that flight, they may well discover that their tickets have been cancelled - with no chance to pay a supplementary fee to change their route.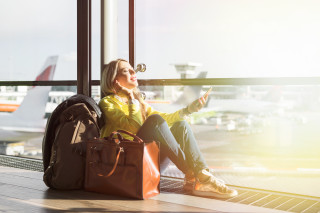 What about deliberately missing a leg to save money?
In some cases, travellers deliberately leave out a leg of their journey. For example, you might find that it costs less to fly less to fly somewhere indirectly (involving a layover) than it does to fly direct. Airlines try to organize booking systems to make this kind of saving hard to detect, but deals do arise from time to time.
However, these trips can pose problems for passengers. Most importantly, any checked baggage you take along with you will almost certainly arrive at the stated destination on your ticket. For example, if you're taking a flight from Singapore to Seattle with a layover in Los Angeles, then you need to pick up your baggage at the first port of entry into the country, which in this case will be at LAX. You will have to clear customs and then drop-off the baggage again with the airline carrier for the domestic portion of your itinerary.
If the journeys involved are international, other factors come into play such as visas. Generally, passengers will need to prove that they are headed to the destination specified on their ticket. So if your fare is paid for Chicago, but you intend to get make a transit via Vancouver or Toronto, then most likely you need a transit visa for Canada. If not, boarding could be tricky and this situation depends on the countries involved within your itinerary especially when certain visas are needed during a layover or stopover.
What is the legal situation with skipping flights?
Although missing legs can cause problems for travellers, it's not actually illegal as such. After all, all you are doing is buying a product from an airline and failing to redeem part of it. So legality isn't the issue.
Unfortunately, this is an area where the 'conditions of carriage' come into their own. These are the rules laid down by airlines that dictate how traveLlers can buy tickets, what they can take on board, and other key aviation questions. You sign up for them when buying the tickets and breaching them is what leads to cancellations when legs are missed.
Sometimes, there's no immediate punishment for missing flights and you'll be fine. Other times, airlines have been known to sue travellers or penalize their frequent flier accounts. So be aware of this when trying to game the system.
Is it permissible to miss a leg of my flight in any circumstances?
Having said all of that, there may well be situations where you can leave out part of your multi-leg journey without incurring too many nasty consequences.
For example is if you are flying domestically and have no checked baggage to a final destination, then skipping the final leg of a journey is usually fine. There's no penalty for cancelling (as the missed leg is the end of your trip) and you can just leave the flight with hand luggage without any worries.
Another example is that you would rather miss your 'final' leg to Osaka via Tokyo, and decide to take the bullet train to Osaka instead. Then you would have to understand that you are forfeiting the last leg.
In other instances, it's possible to book two separate flights as a substitute for round trips. Some airlines offer these as a way to streamline ticketing, but they aren't routinely offered. If they are, cancelling one leg doesn't compromise the other.
Overall though, skipping flights isn't recommended. Sure, there are ways to make savings by manipulating flight schedules. But as we've seen, there may be penalties, and many travellers aren't aware of how severe these can be. For example, especially if the airlines do not offer any refund or alternative route option with airline penalty/change fee, and therefore it is advisable to contact the airlines directly.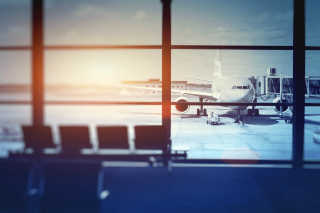 ---
Do you want to start planning your next trip? Find your flight tickets straight away at CheapTickets.sg.
---
Want to read more travel tips?