What is Luxury Travel?
If you have found yourself asking, "What is luxury travel?" you are not alone. Luxury travel is the dream of many, with personalised experiences and exclusive service not usually enjoyed by the masses. When planning a luxury getaway, you should first think about your dream destinations, then select high-end accommodation with superior service. With all that taken care of, you can then focus on actually getting there. Choosing first class flights can make all the difference when it comes to luxury travel.
Want to enjoy the perks of luxury travel for yourself? Our guide explores some of the main things you should be thinking about when planning your dream trip.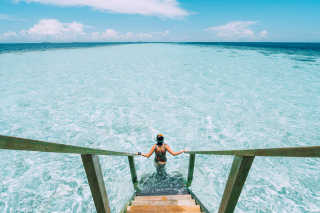 Luxury holiday destinations
Selecting a destination for a luxury holiday is important. You have the obvious choices, such as private islands and world-class resorts, but these are by no means your only options. A simple city break can be transformed into a luxury getaway if you book a stay at an exclusive hotel. Think about reducing your stay to a few nights so you can afford to spend more on stellar accommodation with premium perks. This will also allow you to spend more on your travel arrangements so you can enjoy a sense of luxury for the duration of your trip.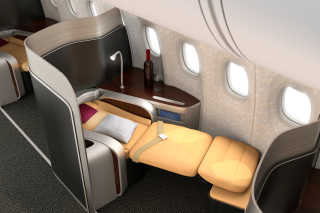 The best luxury airline providers
If you want to enjoy genuine luxury the next time you fly, some airlines are better options than others. Etihad Airways has long been a frontrunner in the luxury travel sector. In fact, this premium airline provider allows big spenders to travel in style, with three-room suites available for those who can afford the considerable ticket price. Emirates is another airline known for its rewarding first class experience. Just like Etihad, you can book a multi-room cabin on some flights, although these suites are limited to select routes. One area where Emirates stands out against the competition is that it offers premium first class service across the board, even with many short-haul flights. Do you struggle with jet lag? Japan Airlines (JAL) has recently renovated its suite to help combat this problem. Many planes in the JAL fleet provide passengers with higher levels of humidity and ambient lighting to help alleviate the symptoms of jet lag. If you need to travel a considerable distance, Qantas is a good airline to book tickets with. This Australian airline takes the hassle out of long-haul flights, with premium first class perks including fine wine, delicious cuisine and exceptional service across its non-stop flight roster.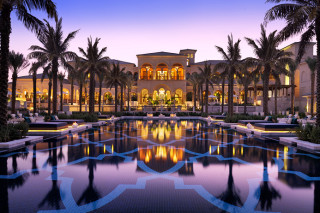 Iconic luxury hotels
If you want to enjoy a luxury holiday, picking a premium hotel is a must. If you have the funds available, you have ample choice when it comes to selecting luxury accommodation befitting of a royal. The Middle East has quickly become the destination of choice for those seeking premium perks and luxurious lodgings. The Emirates Palace in Abu Dhabi certainly deserves its ranking among the most luxurious hotels on the planet. This hotel cost billions to build and offers hundreds of expansive suites. All the usual perks associated with a luxurious hotel can be found here, including superior spa service and stunning white sand beaches within walking distance. Finding 5-star service a little lacking? Consider a stay at the Burj Al Arab Hotel in Dubai. This is one of the only hotels in the world to claim a 7-star rating. Instantly recognisable with its sail-shaped silhouette, this hotel offers suites spread across multiple floors. Fine dining and evening entertainments also come as standard, while an on-site helipad is on hand for those looking to arrive in style. Planning a visit to New York City? Manhattan has no shortage of luxury hotels. Arguably the best of the bunch is *The Plaza. This iconic hotel has been a beacon of gold-standard service for more than a century. If money is no object, a stay in the Plaza Suite VIP Royal is something to seriously consider.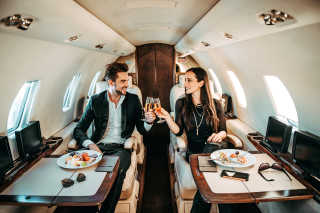 Luxury getaways for big spenders
If you have a bottomless budget to work with, there are some truly extraordinary luxury holiday options out there. The Four Seasons offers wealthier holidaymakers the option to take in some of the most iconic sights from across the globe. The so-called Remote Wonders world tour takes all of the hassle out of planning a luxury holiday. Things kick off in Dubai, with a private jet taking travellers onto further destinations including the Seychelles, Vietnam, Thailand and Cambodia. The private jet experience will trounce any first-class flying you have undertaken before, with a private chef and concierge provided from take-off to touchdown. Although adventures can be tailored to the individual requirements of customers, the overall tour encompasses 20 days of travel, including visits to no less than seven countries. Admittedly, this is a very expensive option, with ticket prices beginning in the hundreds of thousands.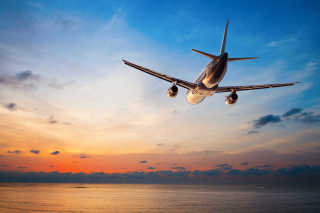 Travelling in luxury on a budget
Unless you have a bank balance that runs into seven figures or you are an influencer who commands considerable clout, you might think the world luxury travel is an unattainable dream. However, there are some things you can do to make luxury travel a more realistic prospect. In fact, many of the same tricks used to save on general travel and holiday costs can be applied here. Remember to be flexible when it comes to booking first class flights and hotel stays. Booking ahead can yield huge savings, while taking advantage of discounts during quieter seasons can also bring down the overall cost of your trip. Use comparison sites to find the lowest possible rates when booking hotels. It is also worth remembering that many airlines run flights sales on a regular basis. This includes luxury airlines. You should also avoid the temptation to book first class flights if you are particularly weary of spending too much on your trip overall. Consider looking into alternative options, such as premium economy flights. These are far cheaper than first and business class seats, but provide you with added perks such as additional onboard catering and service, as well as more legroom.
Eager to embark on the luxury holiday of a lifetime? Book your next flight today with CheapTickets.sg today.
---
Want to read more travel tips?