Which Business Class Seat is Best?
Which Business Class Seat is Best?
Business Class is a world away from budget airline seating. Mixing landside lounges, fine dining, spacious seats, reclining beds, and much more, Business Class fares can be well worth a slightly higher price. However, they can also fail to measure up. So which Business Class seat is best? Let's explore current standouts and help you book a seat which delivers everything you need.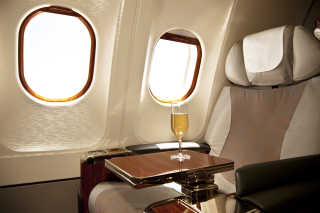 If you want a comfortable Business Class experience with all of the little details taken care of, Qatar Airways is impossible to beat. Winner of the 2019 Best Business Class Seat award in the Skytrax rankings and the same year's TripAdvisor Travellers' Choice Awards., Qatar's national carrier treats premium customers properly. What sets it apart? Aft and forward-facing seats provide plenty of choice, while USB and HDMI ports max out your connectivity options. Passengers receive amenity bags crammed with beauty products from elite brand Castello Monte Vibiano Vecchio, while global haute cuisine comes as standard. There's even a delicious cheese board for every customer to savour. Fast wifi and a maximum seat pitch of 103-inches ensures convenience and comfort that's a class apart.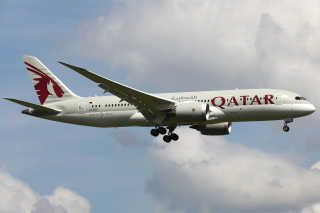 East Asia's finest Business Class experience comes from Singapore Airlines, especially on the company's advanced A380 planes. It ranked second in 2019 Skytrax rankings for "Best Business Class Seats". Passengers can sink into spacious seats upholstered with Poltrona Frau leather, while all seats convert into beds for a snooze during long-haul flights. Central areas can be converted from single seat compartments into spaces for two passengers, which is a neat feature for couples. And entertainment is assured thanks to an 18-inch touchscreen that's equipped with noise-cancelling headphones. Dining is among the most flexible around via the airline's "Book the Cook" service, and Champagne is served to every passenge, rounding off an exceptional service all-round.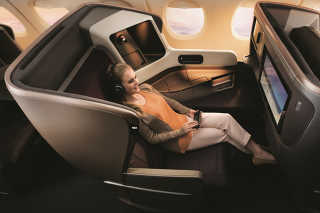 Hot on the heels of Singapore Airlines, coming in 3rd in the Skytrax ranking for "Best Business Class Seats", Japan Airlines offers some of the best privacy levels for Business Class customers. The company's Sky Suites are set up to allow business travellers to work during flights, with their Airweave mattresses, 23-inch screens, ergonomic swivel tables, and cleverly designed storage spaces. USB ports are supplied as well, completing an industry-leading service for those who need to stay productive during journeys. Japan Airlines actually won the 2013 Skytrax Awards and it's still right up there with the world's elite.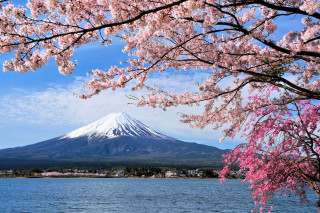 The UAE's flag carrier, Etihad Airways is another world leader when it comes to Business Class comfort and services. They rank fourth in 2019 Skytrax awards for "Best Business Class Seats". Their seats score highly when it comes to customisation, with adjustable headrests and even the chance to alter the firmness of your cushions. Seats transform instantly from perfectly sculpted airline seats to flat beds, while amenity kits stuffed with Acqua di Parma cosmetics allow customers to freshen up before disembarking. In-flight food varies between destinations but always meets top-tier industry standards, and the entertainment centre features more gaming
options than Etihad's competitors, providing a great way to unwind as your flight progresses.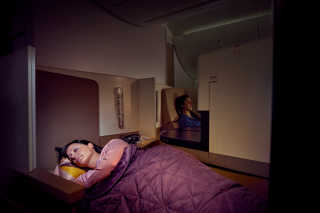 America's premier Business Class experience comes courtesy of United, which is the winner of 2019 Skytrax ranking for "Best Business Class Seat in North America" and "Best Business Class Airline Lounges. Dubbed "Polaris", the United Airlines Business Class service features bedding from Saks Fifth Avenue and special slippers designed to make navigating the cabin more enjoyable. Seasonal meals from around the world are a highlight, there's rapid WiFi for all passengers, while United Private Screening provides access to hundreds of Hollywood classics and new releases. You can even stream onto your own tablet or laptop if that makes more sense. And with almost 7-feet of sleeping space for each traveller, Polaris cabins never feel cluttered, letting you zone out and let the time fly by.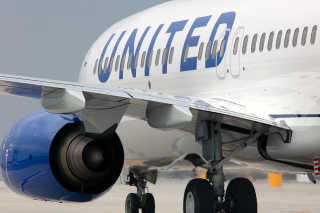 ANA- All Nippon Airways is a gastronome's dream. In fact, this relatively small Japanese airline topped the 2019 Skytrax rankings for the Best Business Class Onboard Catering, a sure sign that they take on-board cuisine to another level. The airline has brought in a team of international experts dubbed the "Connoisseurs" who are tasked with curating every menu to ensure that it features attention-grabbing recipes and high-quality ingredients. Expect fine Japanese and French meals, delectable patisserie treats, along with exceptional wines and sakes. No-one does in-flight beverages better than ANA, which is frequently awarded "Cellar in the Sky" prizes and takes refreshment incredibly seriously. So if your senses need to be pampered while you fly, there's no better airline to choose.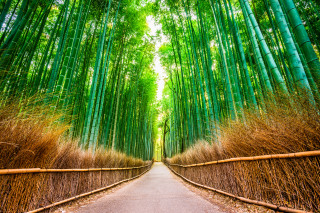 Canada's flag carrier, Air Canada offers a solid all-round Business Class proposition as a winner for Skytrax 2019 ranking for "Best Business Class in North America 2019"**, but scores particularly highly in the lounge category. Ample legroom and adjustable headrests combine with amenity kits featuring items to freshen up or immerse yourself in movies and audio to ensure a comfortable cabin experience. Air Canada is also the winner of 2019 Skytrax awards for "Best Business Class Lounge Dining. Meals are curated by stellar chef Antonio Park, and you can manage your selections via a handy Air Canada app. But the real perks are ground-based. Maple Leaf Lounges blend high-speed Wi-Fi, complimentary food and drink and hassle-free access procedures, making them the ideal place to relax before boarding.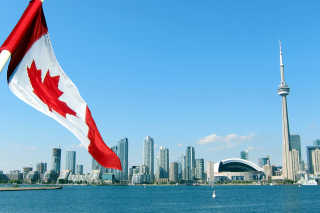 Hainan Airlines Business Class
Some Business Class standouts come out of left-field to redefine aspects of the travel experience, something which definitely applies to China's Hainan Airlines. The airline is the winner of 2019 Skytrax award for "Best Business Class Comfort Amenities" and overall ranks sixth in the "World's Best Business Class Airlines" category. The seats, aesthetics, lounges and dining on board Hainan services are top notch, but the real highlights can be found inside the amenity package provided to each Business Class passenger. Cosmetics from Clarins include rejuvenating tea moisturiser while earplugs and eyeshades let you forget about distractions, foot covers enhance on-board comfort, while headphones from Bose provide elite-level audio performance.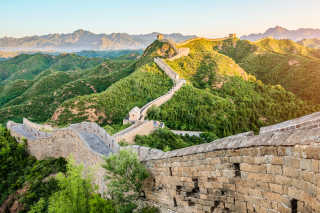 Choose the ideal Business Class option
Business Class may be on the same plane as Economy, but the level of service is usually miles above cheaper seats. If you want to travel in comfort and style, explore Business Class seats with CheapTickets. And when you do, pick a carrier which takes premium travel seriously by choosing an airline that's approved by the experts.
---
Want to read more travel tips?